2018 Bucket List: 25 things to do in Groningen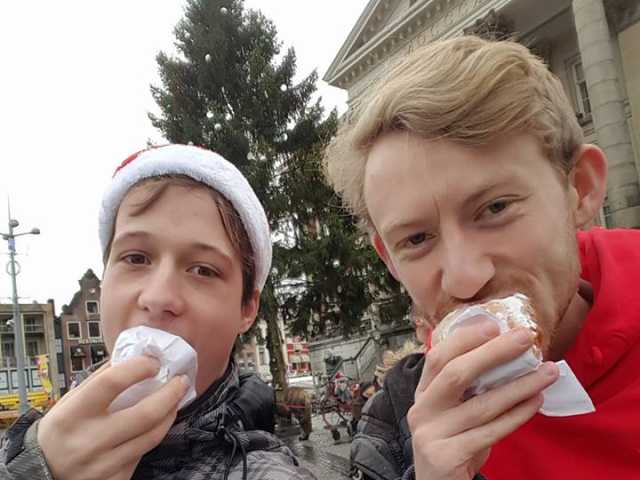 It's time to put 2017 behind us and to start looking forward to the new year. If you are in Groningen and looking for a challenge this year, then see if you can complete these 25 challenges for 2018 in Groningen!
Go to every bar in Groningen (just don't try it in one night)
Visit the 5 biggest cities in the Netherlands (Amsterdam, Den Haag, Rotterdam, Utrecht, Eindhoven)
Go on a trip to visit an international friend you made in Groningen
Visit one of the Wadden Islands: (there are 5 famous islands: Schiermonnikoog; Ameland; Vlieland; Texel; and Terschelling)
Road trip!
Go to an FC Groningen game - make sure to look out for student discounts
Support your country (or country of choice) while watching a game on a terrace during the World Cup (for you Dutch supporters, I recommend England)
Climb the Excalibur - it's considered the tallest freestanding climbing wall in the world
Start learning a new language, either by a course at the Language Centre or by yourself using apps like Duolingo
Become a buddy for new international students
Join (and complete) an ACLO course
Join (and complete) an USVA course
Go stand-up paddling on the canals
Watch a whole TV show season in one day - my picks are Stranger Things, Ozark, or the old classic: Friends
Climb the Martini Tower
Celebrate Kings Day the Dutch way - especially as the King is coming to Groningen this year!
Celebrate Bommen Berend
Celebrate Liberation Day at the Stadspark
Attend Noorderzon with a boat on the pond
Make it to the UB at 08:30
Stay at the UB until closing time
Host an international dinner
Host a party! (and have Sunday brunch the next day at Het Concerthuis)
Swim at the Hoornsemeer
Have a barbeque at the Noorderplantsoen (but wait until spring or summer!)
So here it is! If you manage to do everything or not, we wish you a very happy 2018: full of passed exams (even if it's with a 6 - also known as the students 10); 'gezellige' evenings; and fun experiences. If you complete the list or have any other ideas of stuff to do this year in Groningen, just leave a comment!
Comments