Attending the Peace Summit in Bangkok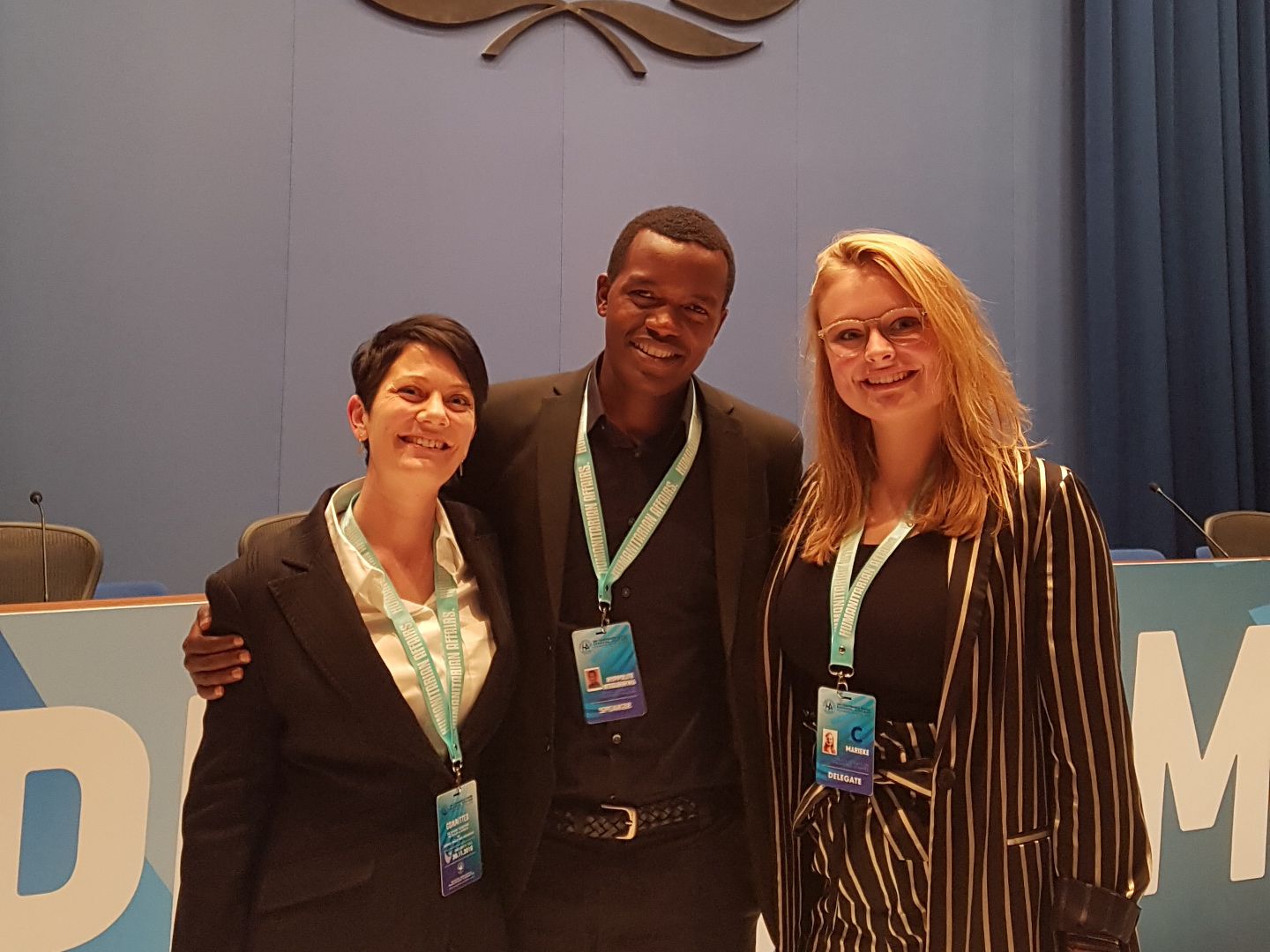 Last week we were lucky enough to attend the inaugural Peace Summit for Emerging Leaders 2018 in Bangkok, Thailand. This was organised by Humanitarian Affairs Asia and held in the UN conference centre. It was a three-day event where we learned about Peacebuilding and issues of conflict through the personal testimony of first-hand survivors. These included Ponheary Ly, who survived the Cambodian war; Hippolite Ntigurirwa, a victim of the 1994 Rwandan Genocide; Rahila Haidary, who escaped persecution by the Taliban; and Derek Schwartz, a US Marine who fought in both Iraq and Afghanistan. There were also discussions on creating positive peace through art; establishing reconciliation through dialogue; creating empowerment through employment projects; and creating opportunities through education.
There were 350 delegates at the conference and during our time we had the opportunity to create friendships and networks with people from across the world (especially Australians, who seemed to be everywhere we turned!). On the final day we participated in a model United Nations negotiation process whereby we were required to establish a working agreement for the use of land and resources from an imaginary new island (called Gary!). This involved teamwork, negotiation skills, adaptability and bribery (!) – there were even treaties written up and signed by the prospective countries and stakeholders. Our arguments were then presented on stage and voted on by the judges and the rest of the delegates.
We are both members of the Faculty of Theology and Religious Studies, and as such, we questioned both the speakers and delegates on their understanding of religion within the peacebuilding process. Interestingly, the topic of religion had either not been considered in relation to the issues raised in the conference, or elicited an uncomfortable reluctance to comment. These reactions reaffirmed the importance and scope of the studies we are both following.
Although they were long working days, when we weren't at the conference we still had time to explore and experience the bright lights of Bangkok. Highlights included seeing the Thai King on a bicycle; being beaten up with traditional Thai massage; navigating the crowds in Khao San; drinking from coconuts; riding in Tuk Tuks; playing giant Jenga and living it up in a super posh hotel with a very expensive rooftop bar!
We had so much fun that we didn't want to leave – which might explain why we accidentally ended up in the wrong airport 3 hours before our flight and had to frantically get a taxi across Bangkok during rush hour!
After the Peace Summit we became UN peace ambassadors. UN peace ambassadors are tasked with promoting positive and sustainable peace within their communities and beyond. We will be passing on the stories of the survivors we met, supporting initiatives such as Ponheary Lys schools and Hippolytes walk for peace. We will be carrying out peace-related research for both our studies and Vicki will in her masters-research be working closely with the police. We will be getting involved in community initiatives here in the Netherlands (and also in England for Vicki).
We are proud to have represented the University of Groningen at this prestigious international event, and we are inspired and motivated to share our knowledge as UN peace ambassadors in the upcoming year.
Comments