A step-by-step guide to finding accommodation
| | |
| --- | --- |
| Date: | 08 June 2020 |
| Author: | Asmo |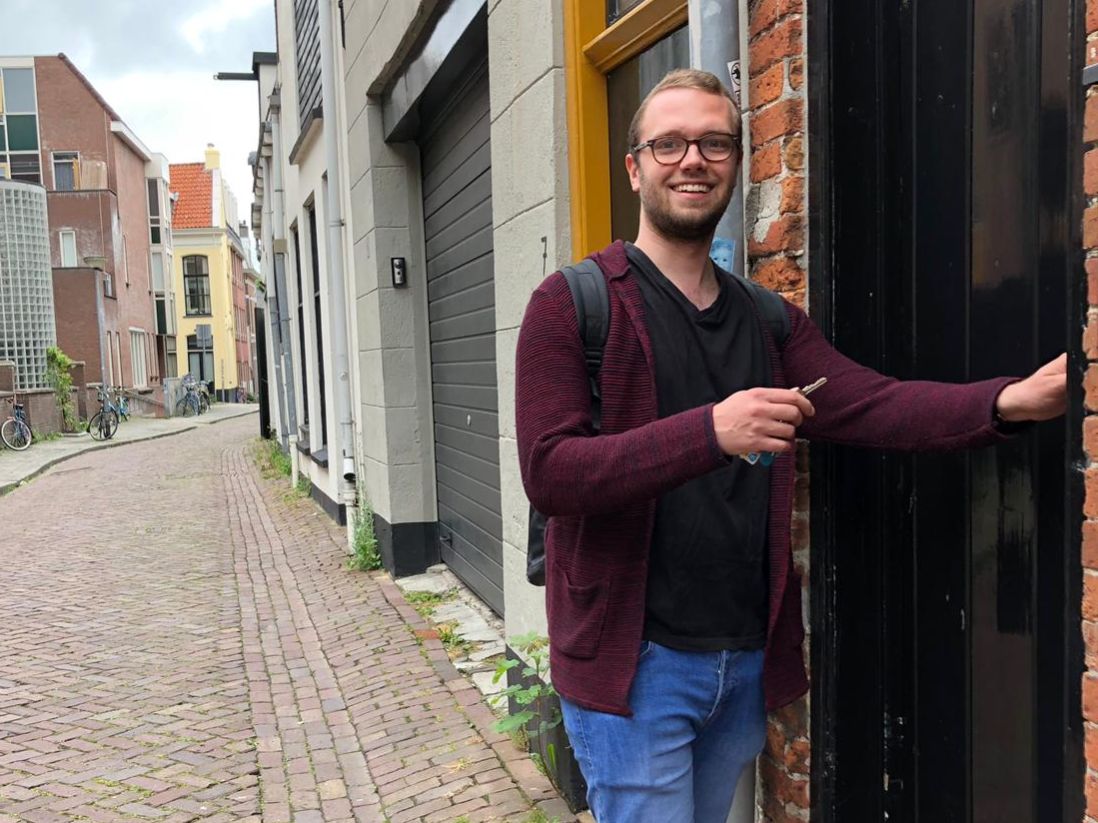 Before finally making the trip to Groningen to become a freshly baked resident of the Netherlands, there is one thing that every student has to do: find a place to stay. What might sound like a fairly straightforward task at first, may prove to be quite a challenge at times. The Netherlands is the most densely populated county in the European Union and with numerous international students from all over the world making their way to Groningen, finding a room or an apartment in the north is not as easy as it used to be. In the following blog post, I will share some of my personal tips on the how's, what's, when and where's of the Groningen housing market. As I have already gone through the process of trying to find a place more than once in Groningen, I will try to give you my step-by-step guide on what to do when looking for a room or apartment here so that you know where to start.
Step 1: Know what you are looking for
There are plenty of different types of housing to be found in Groningen. For one, you have your classical student houses. These are generally just normal apartments where you share a bathroom, kitchen or living room with some other flatmates. Besides private student houses, you can also try finding a room within the reserved accommodation provided for by non-profit organisations such as SSH. Currently, there are around 1550 rooms available with the contract terms being very flexible, which is especially handy for incoming exchange students. However, you have to register early for these rooms as they fill up very quickly!* Personally, I love living in a student house as it brings you together with a mix of people from different cultural backgrounds and various study programs. It's definitely a great way to make a lot of new friends, especially if you are new to the city. Is living together with other people not really your cup of tea? Then you can also rent out a small studio or apartment in the city, for which you might even become some additional rent benefit. However, be aware that this might still be a little bit more expensive than a shared flat with other students. Before starting to look it is always handy to set yourself a price range. You can also find an overview of average prices as well as average utility costs. They even provide you with a good overview of the different neighbourhoods and locations where you can look for a place.
*As of September 2019, all rooms have already been booked.
Step 2: Start looking
Once you have decided on the type of place you want to move into, it's time to start looking. The key to finding a place in Groningen is to start looking early. There are several options, with the most obvious one being one of the numerous housing groups on Facebook where students post their vacant rooms. While this is the way most students find their rooms, including myself, scrolling through a seemingly endless amount of groups and messaging a ton of people can be quite stressful (Bonus tip: Turn on push notifications for every housing group so that you stay up to date on the latest offers!). If you are looking for reserved accommodation, then your first step should be to go to the SSH website where you can directly apply for one of the rooms.
Another good starting point is the dedicated housing website of the municipality, the UG and the Hanze University of Applied Sciences where you can find a selection of all major housing corporations, estate agencies and dedicated housing search engines. All of these corporations and agencies have been checked by the municipality, which means that you are definitely on the safe side and don't have to worry about scammers. Besides this, the website has also summarised nearly everything that is good to know when starting to look for a place in Groningen, such as legal information and other things to consider before signing a rental agreement. Please note that athomeingroningen.com is continuously updated with new places - so if keep checking it even if it looks like all accommodation has been reserved.
If you want to live in your own apartment, studio or house, you can use a real estate agency, Funda or Kamernet to look for available places.
Step 3: Prepare your pitch
Now that you have found the place you are interested in, it's time to prepare your pitch (if you are not renting a reserved room or through an agency). When getting into contact with someone, you'll want to be very polite and give him/her a good idea of what kind of person you are. If you are writing a personal message over Facebook you should also make sure to leave a comment below the post, as messages from non-contacts often tend to go into a different inbox. When introducing yourself, try writing a little bit about your interests, hobbies and what kind of house you would like to live in. A simple 'hello' will mostly not do the trick as you won't stand out from the other people who are interested as well. Similarly, just posting an announcement in a Facebook group is usually not enough to grab the attention of someone who is renting out a room. It's also always a big added bonus if you have the opportunity to come to Groningen for a couple of days before moving here. Meeting someone in real life and seeing a room with your own eyes is always much nicer, than just exchanging messages and pictures online. Personally , I made a trip to the Netherlands twice, just for the purpose of finding a place to stay. However, the most important thing is to not give up! A lot of times you will probably not even get an answer to your messages, but don't let that discourage you. Sooner or later you will write someone just at the right time and with the perfect message and get a response.
Step 4: Beware of scammers
This is a really important thing to look out for. Unfortunately, there are many scammers on the housing market and especially on Facebook. The easiest way to avoid scammers is by finding housing through an official website or traceable companies. There are also other tips such as:
Never pay money before having concluded a clear handwritten agreement with the landlord
Never send a copy of your passport to strangers
Do not transfer large amounts of money to banks outside of the Netherlands
Always ask for a payment receipt
More tips on how to recognise and avoid fraudulent housing announcements can be found here. But even if the vacancy is real, you should always be wary and do some research online. Several big housing companies and real estate agencies have gotten a lot of negative press in the past over accusations that they threaten tenants or not fixed broken items in the house. You can prevent any uncertainties by always double checking whether the agency you are dealing with is listed at athomeingroningen.nl.
Step 5: Move in!
Now that you have found a place, there is only one more thing left to do: moving in! Once you have signed your rental agreement, you can also register with the municipality. This is important, as you will need to do that in order to open a Dutch bank account, get a phone contract etc. Once you have moved in you may also want to apply for a rent benefit by the Dutch government. In case you are wondering what else you should do once you move to Groningen, you should read Daniques blog where she writes about the 5 first things to do when you get to the city!
Admittedly, the quest to finding accommodation is not always the easiest, but you are definitely not the only one struggling. Hopefully, some of my above tips will help you find a great place to stay during your studies. If you have any questions or other concerns, you can always try contacting the university.
About the author
Asmo
Hey there! My name is Asmo and I'm a Finnish/German student exploring life in the Netherlands. Besides being into photography and politics, I am currently completing my double master's degree in European law and international law. Oh, and I write blogs as well.
Comments