7 podcasts to listen to on your spring walk
| | |
| --- | --- |
| Date: | 22 March 2023 |
| Author: | Hylke |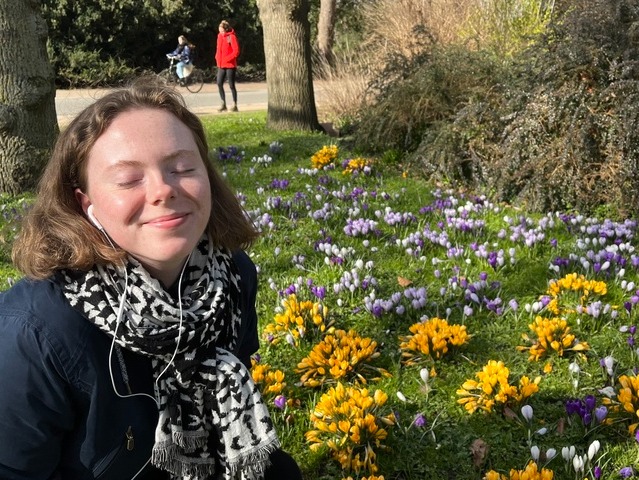 Now that spring is officially here, and the days are slowly getting warmer and sunnier, it's the perfect time to go on a walk through Noorderplantsoen to admire the blooming flowers. And what better way to do this than by listening to a lovely podcast? In today's blog, Hylke shares 7 podcasts you can listen to while enjoying the spring air.
#1 The Psychology of your 20s - self help
I recently discovered this podcast and it has been one of my favourites ever since! Each episode elaborates on the psychology behind relatable topics such as hook-up culture or the search for a dream job. The information that is given is backed up by actual studies and the host's voice is really nice to listen to. If self help-podcasts are your cup of tea, or you are in need of some advice, I highly recommend checking out this podcast!
#2 TED Talks Daily - facts / inspirational speeches
Listening to TED Talks is always a good idea, at least in my opinion. The episodes are short, but highly informative and inspirational. Topics range from food to technology to sea animals and more; there's an interesting episode for everyone!
#3 The Diary of a CEO - business
Are you ambitious and want to know how you can create the life you want? Then this podcast is for you! It's hosted by Steven Bartlett who became a CEO at 26 of a company that was generating 600 million dollars a year in revenue. Each episode, Bartlett invites influential and inspirational people, such as actors, experts, CEOs etc., to talk about their life and how they created their success. The episodes are around 1-2 hours long, so they're perfect to listen to during a long walk!
#4 Unsolved Murders: True Crime Stories - crime
If you are looking for something sinister, Unsolved Murders is a good podcast. Its name says it all: the podcast is about true cold cases and unsolved murders in the USA. The hosts talk you through the crime scene, the investigation and even attempt to solve the case which is very entertaining!
#5 Happy Headlines - good news
Another favourite of mine is Happy Headlines! Each day, host David Beach talks about a positive news story from somewhere around the world. As the episodes are really really short, I like to listen to them on my way to work or class. They definitely help to start my day on a positive note and remind me that the world is not entirely horrible.
#6 Huberman Lab - neuroscience
Listening to Huberman Lab will give you insight into how our brain controls our health, perceptions and behaviours. Just like The Psychology of your 20s, the information that is given is backed up by studies and often a specialist is invited to share their findings. The podcast's host, Dr Andrew Huberman, is also a Professor of Neurobiology and Ophthalmology, so he knows a lot about neuroscience. Some interesting episodes I listened to lately are 'Dr. Oded Rechavi: Genes & the Inheritance of Memories Across Generations' and 'Dr. Gina Poe: Use Sleep to Enhance Learning, Memory & Emotional State', which I recommend!
#7 You're Dead To Me - history mixed with comedy
Lastly, this podcast will definitely have you shaking with laughter. Each week, the host invites a comedian and a historian to discuss a certain historical event, person, theme, concept etc., such as literary icon Mary Shelley (author of Frankenstein) or the ancient Olympics. This way, you learn something new in a fun and lighthearted way!
Now you've got some recommendations to listen to during your hot person walk! What are your favourite podcasts to listen to?
You can find links to the podcasts here:
About the author
Hylke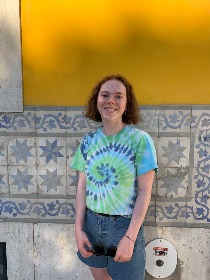 Hiya! I'm Hylke, a Dutch MA English Literature student. People often ask me if I'm Frisian, but sadly I'm not; I just have a Frisian name. I love reading, writing, meeting with friends, and the colour yellow, so much so that I take pictures of every yellow wall I can find!
Comments