7 Cool Day Trips for Students from Groningen
| | |
| --- | --- |
| Date: | 04 February 2020 |
| Author: | Asmo |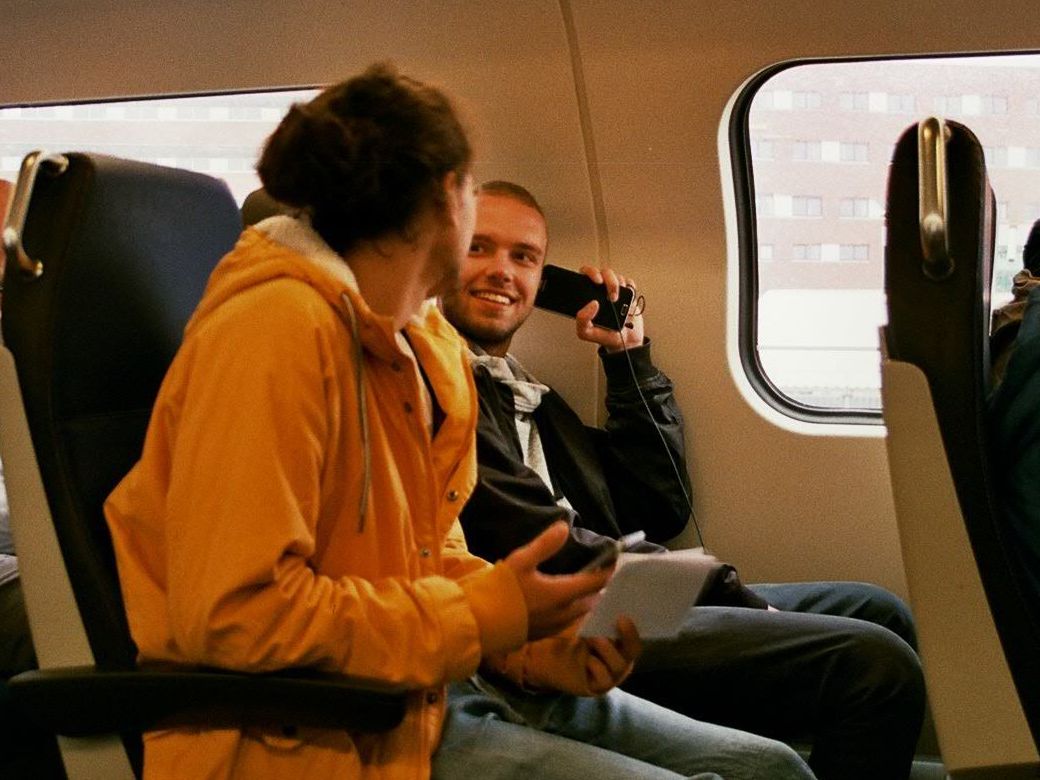 While Groningen is a very vibrant city where there is always something to do, we understand that you might want to get away and explore every so often outside of Groningen's city. Luckily, there are plenty of options to choose from. From seal sanctuaries to tulip fields and pyramids, the Netherlands has a lot to offer. This is why in this blog, we've compiled a list of the best day trips to make for students from Groningen.
1. Pieterburen Seal Sanctuary
If you haven't heard of this place before, you are in for a treat because it is pretty amazing. The Pieterburen Seal Sanctuary, which is located just a mere 30km from Groningen, has specialized itself into looking after sick and weak seals and nurturing them back to shape. While this is already very impressive, you will be thrilled to hear that you can actually also visit the sanctuary and take a look behind the scenes. Obviously, this is not a petting zoo, but you will still have the opportunity to get really close to these cute sea creatures which makes for a very memorable experience! For example, you can buy tickets to release a reintegrated seal back into the wild.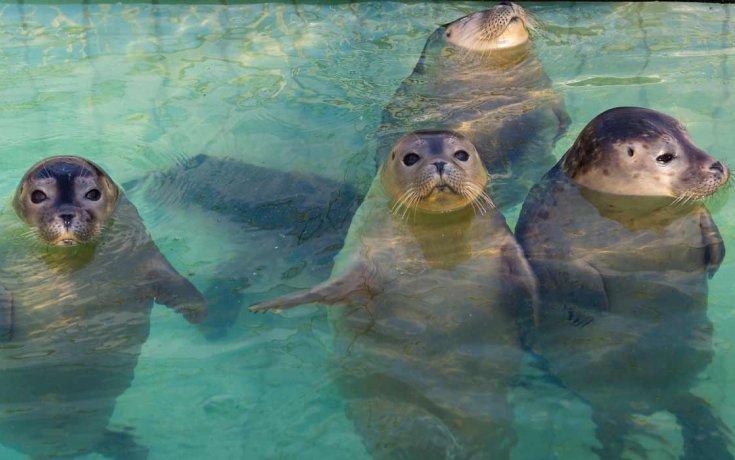 2. Bourtange Village
Bourtange Village which is around 60km from Groningen is an ideal place to visit with your SO or when your parents are visiting. Essentially, Bourtange is a star-shaped fortress, which serves as an open-air museum. Within the fort, you can find windmills, museums, restaurants and you can even stay for a night at one of the hotels if you fancy. Every once in a while there are also markets or special events taking place, so you should check their events calendar before going. So if you have ever fantasised about escaping back to the middle ages during a stressful uni period, this might be a place to check out.

3. Keukenhof
The name directly translates to "Kitchen Court", but no worries, this has nothing to do with cooking. The Keukenhof is a beautiful flower garden and is located in Lisse, which is about 15 minutes away from The Hague. The garden has approximately 7 million flower bulbs, of which most are tulips (typically Dutch of course), but there are also many, many different types of flowers. The Keukenhof is a tourist hotspot, but you need to have visited it if you've lived and studied in Groningen. Grab a bite to eat in The Hague or Leiden afterwards and you've got yourself a great day trip.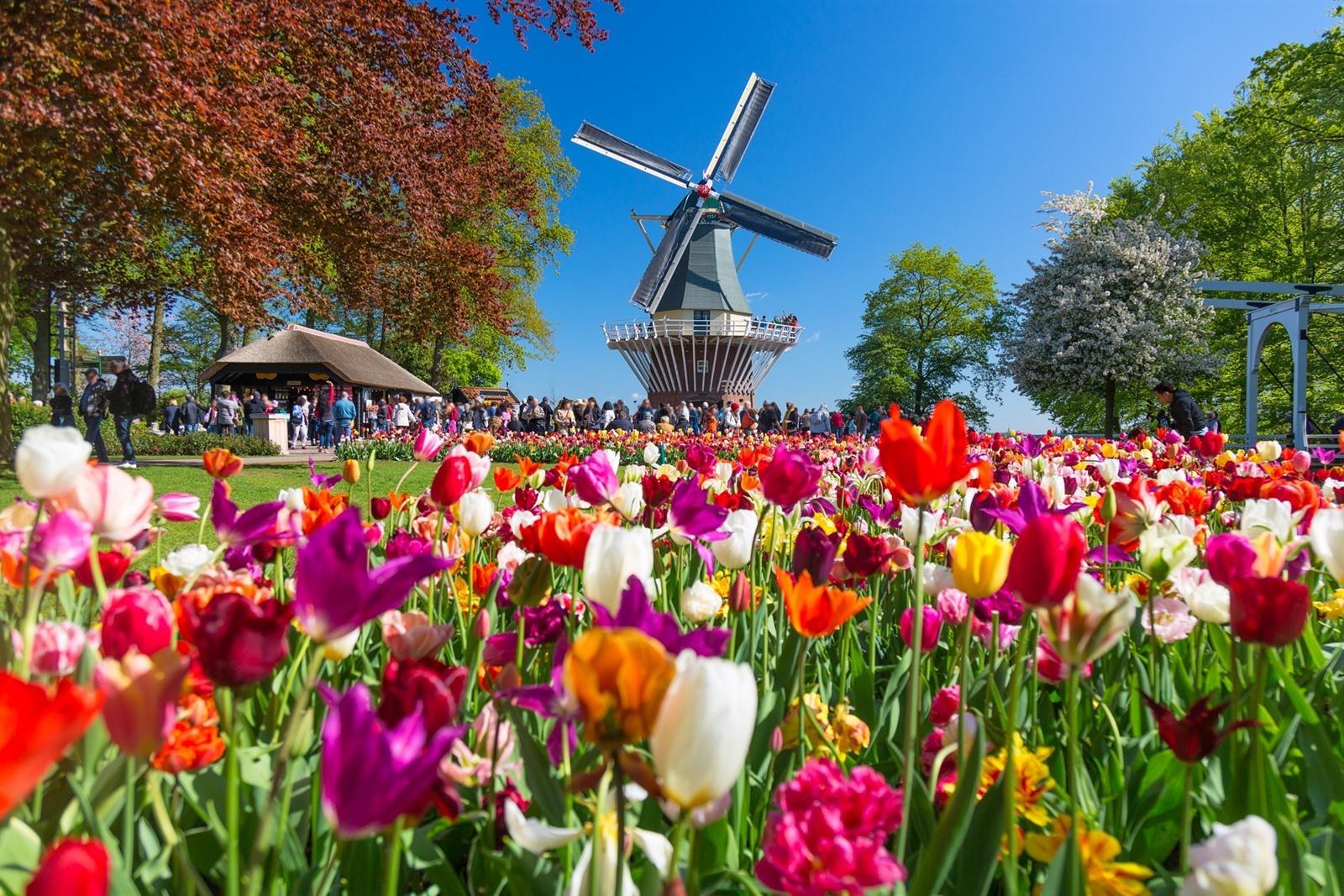 4. Schiermonnikoog
The harbour of Lauwersoog, where you can take the boat to the island of Schiermonnikoog is only an hour bus ride away from the centre city of Groningen. The first boat already leaves early in the morning, which means you have the ability to stay there all day. After a quick boat ride over the Wadden Sea, you will arrive on Schiermonnikoog. The island is one of the Netherlands' national parks, so it is a protected nature area. There aren't any cars from visitors allowed on the island, everything is done by bike or on foot! The island is quite small but has beautiful beaches and great restaurants and bars. At the end of the day, you can take the last boat back to the mainland and be back in Groningen around 10 pm!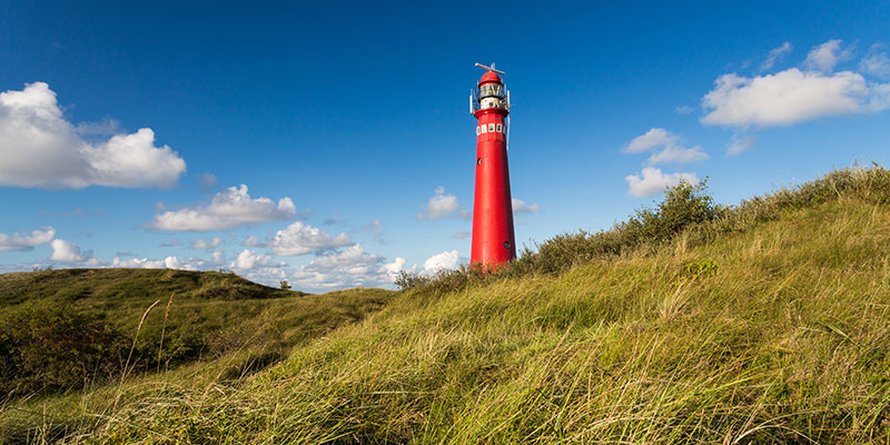 5. Dinoland Zwolle
In case you are a massive Jurassic Park fan or you're just looking for a rather quirky location to bring your date then you should check out Dinoland in Zwolle. The name says it all, and you will not be disappointed to hear that you can actually have a look at life-size Dinosaur statues just an hour away from Groningen. While the park seems to have focused its marketing around kids aged 5 to 14, there is no reason why it should not attract some older kids (aka students) too. Besides gazing at dinosaurs, visitors can also check out a laser tag arena, play mini-golf or go climbing through a high rope course.
6. Pyramid of Austerlitz
Now, this might sound weird at first, but the Netherlands actually has its own pyramid located close to Utrecht. Although this might seem pretty strange, the story surrounding the Pyramid of Austerlitz only gets wilder. This is because the pyramid was not built by some ancient tribe, as you would expect, but by Napoleon's soldiers in the early 1800s. "So what was the point of it?", you may be asking yourself. Well, as the story goes, the pyramid was built to keep the French soldiers from getting bored. So whenever you think about creative ways to procrastinate for a paper or exam, maybe just consider building a pyramid-like the French did (maybe closer to Groningen this time though).
7. North/West Germany
No matter where in the Netherlands you live, you will almost certainly always live somewhere close to Germany. Despite trailing a bit behind in terms of infrastructure and technology (cashless payment, cough cough), the big neighbour to the east makes for a great, and especially cheap, day trip destination. When you head up north you can easily access cities such as Bremen or Hamburg, while in the very western part you have a collection of several big cities like Cologne, Dortmund and Dusseldorf. Each of these regions offers a unique and distinct culture, which is worth checking out (especially the Christmas markets during the winter season!!). If you want to save even more on your trip, you should make sure to check out Flixbus, BlaBlaCar or VakantieVeilingen for cheap ways to travel!

Do you have any great ideas for day trips that you would like to share? Let us know in the comments!
About the author
Asmo
Hey there! My name is Asmo and I'm a Finnish/German student exploring life in the Netherlands. Besides being into photography and politics, I am currently completing my double master's degree in European law and international law. Oh, and I write blogs as well.
Comments