7 cheap activities you can do to make the most of the festive season
| | |
| --- | --- |
| Date: | 07 December 2022 |
| Author: | Hylke |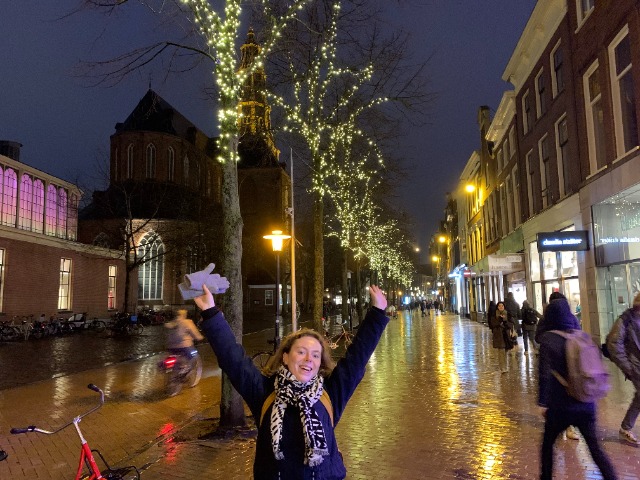 These weeks leading up to the winter holidays go by so quickly - especially because you're focused on your studies - so try to make the most of it! Here are some cheap activities that will help you to get into a festive mood and to make the most of the festive season.
Go for a walk
One of my favourite things to do around this time of year is walking through the city to admire all the beautiful fairy lights! Gather your friends and start walking around, but you can also go around the city on your own of course. To make your walk more fun, you can write a list of all the places you want to go to and take a picture at every place so that you have a festive photo album at the end of the evening. Or you can listen to your favourite music or podcast. My recommendations for where you can see fairy lights are the Vismarkt, the Grote Markt, and the Herestraat. But also the Via Vecchia - which is decorated with lots of pine trees and lights - and the Nieuwe Blekerstraat in the Schildersbuurt are awesome. The Via Vecchia, especially, is a perfect place to take a festive photo for your feed. If you don't like walking around in the evening, you can also start your day by walking through Stadspark. What I like about Stadspark is that you get the feeling you are walking through the woods instead of a park in Groningen. And when it's foggy, it's magical to see the Scottish Highlanders and deer wandering around.
Make some postcards
Another fun activity is to get creative and make some postcards you can send to your friends to wish them a happy holiday season. This you can do for cheap by getting some thick paper at the Action or Hema together with some pens and pencils in the colours that you like (for example, red, black, gold, silver etc.). Search for fun stickers or a magazine out of which you can cut images or letters. If you need some inspiration, Pinterest is your best friend. Remember: the sky's the limit! For me personally, this is a fun and relaxing thing to do and I love the look on my friends' faces when I give them their personalised card.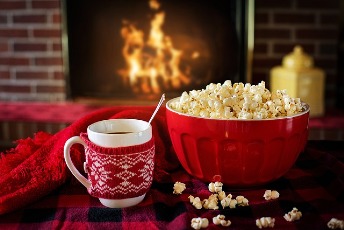 Host a film marathon
This time of year is perfect for cuddling up on the sofa in your pajamas with a hot drink and some snacks. That's why I recommend you to organise a movie night or a film marathon with your friends! Select some of your favourite winter films or accept the challenge to watch all the Harry Potter films and get cosy with cushions, blankets and snacks. A perfect way to spend the evening (or day if you want to go all the way)!
Organise a (fancy) dinner
Nothing's better than having a (fancy) dinner with friends or housemates in order to get into the festive mood. To split the work, every one of you could cook a course. For instance, one prepares a starter, one prepares the main course, one prepares a side dish, one prepares dessert and one buys the drinks. That way everyone contributes to the dinner and you can be surprised by what others have made. At the end, you can split the costs evenly. Not ready for the fun to end? You could extend the evening into a game night!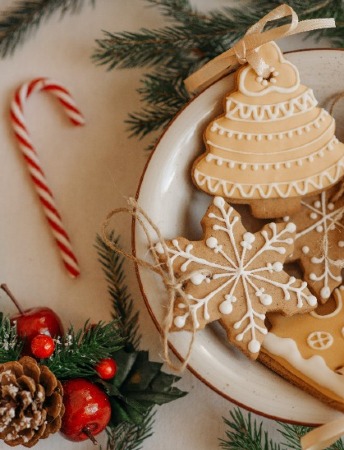 Do some baking
If you have an oven, you should do some festive baking. Again, doing this with friends makes it a lot more fun but you can definitely do this as a little self date. Bake some cupcakes or cookies and decorate them. Or bake gingerbread to make a gingerbread house. You could also turn the baking into a British bake-off competition and rate each other's creations on taste and presentation. Happy baking!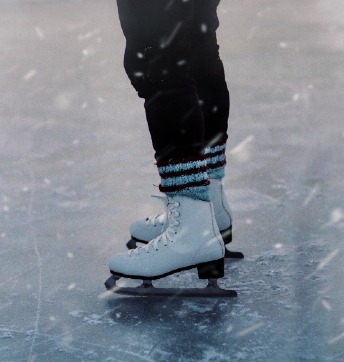 Go ice skating
Something you cannot skip this winter is going ice skating! For this activity, Kardinge is the place to be. For only €8,50 you can ice skate from 8AM to 4PM or in the evenings, and on certain dates you can also ice hockey and make use of sleds. Make sure that you bring your gloves and a hat as that's mandatory. Don't have skates? No worries! You can rent some skates there. Last year, I went ice skating with some friends which was so much fun. Though, I hope that it will be cold enough to ice skate in nature this winter because that's the best!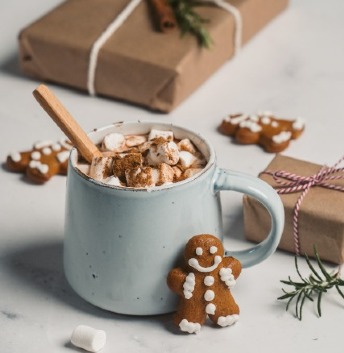 Treat yourself
Last but not least, don't forget to treat yourself. Buy yourself a nice hot chocolate or festive pastry (such as an oliebol) after class or go to a cosy café to work on your assignments there. Treat yourself to a lie in because it's cold and dark outside or have a nice warm breakfast to start the day. It's the little things that make this time of year so fun and special!
These are all the festive activities I could think of off the top of my head. Hopefully, they will bring you into the holiday spirit! What's your favourite festive activity to do during this time of year? Let us know in the comments.
About the author
Hylke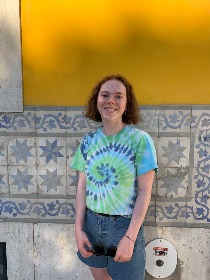 Hiya! I'm Hylke, a Dutch MA English Literature student. People often ask me if I'm Frisian, but sadly I'm not; I just have a Frisian name. I love reading, writing, meeting with friends, and the colour yellow, so much so that I take pictures of every yellow wall I can find!
Comments