6 weird ACLO sports you should try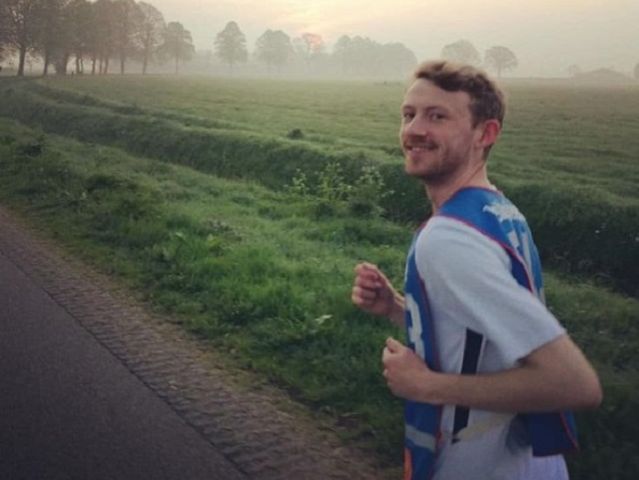 ACLO has so many different sports, many of which I have never even heard of. From African Dancing to Ultimate Frisbee, they seem to have it all. They even have a form of hiking in this flat country! Intertidal Hiking seems like a good opportunity to try out some Dutch "mountaineering on 2 dimensions" across the Wadden Sea at low tide. It's one of the many ones I have yet to try. In the meantime, I thought it might be a good idea to share some of what I have done. Here are my top 6 weird Aclo sports!
1) Labooca
Labooca is FUN. It is run by a guy called Marlon Connor, who is actually a big name in the Netherlands because he brought the much loved Zumba here in 2008. Labooca is like Zumba, but MORE quickly, MORE fun. It's quite an intense hour involving a lot of booty shaking and sudden music changes. A moment of hesitation and Marlon exclaims, "I see you're thinking about quitting!". Whatever you do, don't quit! I'd definitely recommend this one, 10/10!
2) Systema
Systema is a self-defence course inspired by Russian military technique. It focuses on both physical and mental defence tactics. I like it because it's doable. It stays within the limits of what is possible for me rather than trying to teach extremely complex movements. There is the usual emphasis on physical fitness, however, the most interesting aspect for me is the mental training. As well as techniques to escape grappling and street attacks, this course also taught me more about the psychology of confrontation and awareness, such as how to remain calm in stressful situations.

3) Ju Jitsu
Maybe this isn't the weirdest sport, but Ju-Jitsu is another one worth trying. It was quite a small group when I took it, with around 5 others. The atmosphere was, as the Dutch put it, very 'gezellig'. The teacher, Renger, is a playful man that liked to tell stories about all the scenarios in which Ju-Jitsu can be used and enjoyed poking a little fun at his students. We would start with a warm-up, but the rest of the lesson wasn't usually too physically exhausting. It was focused on techniques using someone's force against them. This is especially handy for people that aren't extremely strong, as it's more about being smart than being strong.
4) Combat
Combat is another one of Marlon's classes. I love this because it mixes the usual work out techniques with boxing movements. What better way to relieve stress than to punch into the air repeatedly to crazy music? I think this is probably the only opportunity to do so without people looking at you like you are mad. To top it off, Marlon is continuously shouting encouragement. I can't help but feel like I could conquer the world with my kicks in beat to Shakira.
5) TRX
TRX is a workout involving ropes hanging from a ceiling. I'm not going to lie, this one hurts! Your job is to use these ropes in various exercises working with your body weight. I found this challenging because it requires strength as well as coordination. It really is something that takes your concentration so I find that I feel better both mentally and physically after it. Though I will admit that I had struggles even trying to lift my hairdryer for the next few days!

6) Steps
The first time I went to Steps, I was sure that if anyone had captured me on video I would surely have become a pitiful meme. In this class, a routine of different exercise moves is slowly built up around a step. In the beginning, it was really difficult as I kept on mixing up left, right, up and down. My poor coordination was really put to test but I eventually got into the swing of it. I think there is something therapeutic about repetition. Like in yoga, I found myself getting lost in the repetitiveness of the movements. Though there is certainly less time to think (or breathe!) between each movement, it is really a great workout for your body and your mind that I will definitely never do again!
It's always fun to try something new, especially if it's something that is pretty far from your area of expertise (mine being anything NOT involving coordination!). After going to all of these courses I think I learned more about not giving a damn if I generally suck at something. It's nice to know that everyone else is in the same boat, just trying to have some fun and learn something new along the way!
This is only my experience so far with ACLO but there are so many more bizarre sports I'd still like to try out (underwater hockey?). I am sure there are plenty of even weirder ones that I'm missing here so feel free to share your experiences in the comments.
Comments