5 Ways to Broaden Your Horizons During a Pandemic
| | |
| --- | --- |
| Date: | 05 November 2020 |
| Author: | The Blog Team |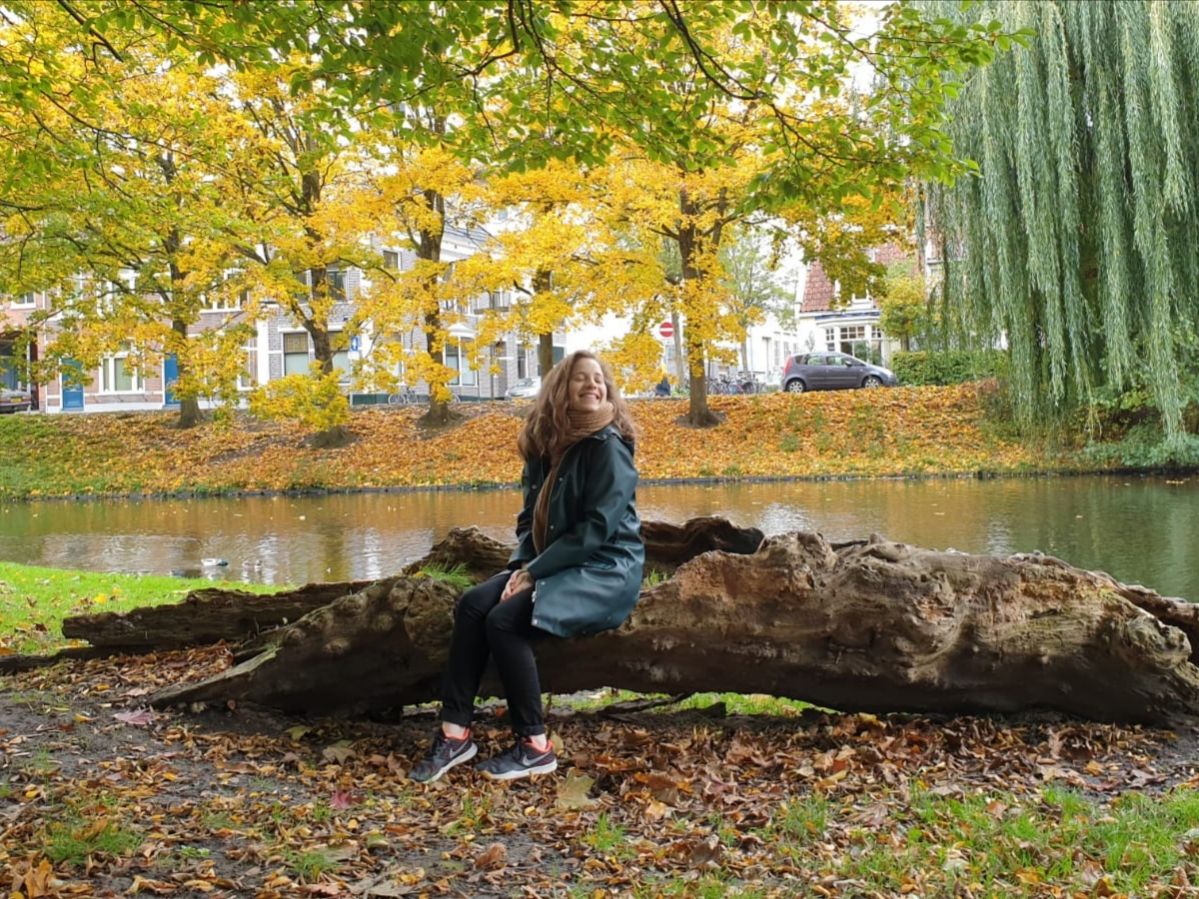 Now that new measures have been announced by the Dutch government due to COVID-19, we are expected to stay home more. Don't have a clue how to fill your free time without classes at the gym or coffee meetings? Staying at home does not have to be boring! With this blog, I will give you 5 fun ways to brighten up your days! Whether you like cooking, reading, or traveling, I have found ways for you to broaden your horizons while also adhering to the current measures. Have a read and share your ideas with us in the comments!
1. Try a new cuisine
Food is usually the best part of traveling to a new country. Now that we're spending more time at home, why not bring a different part of the world to you by cooking some new dishes? In shops like Nazar, Le Souk and Amazing Oriental, you will find many products you might have never heard of. You can also find some foreign products at the weekly market. You can find the market on the Vismarkt every Tuesday, Friday and Saturday. Not sure what to do with a certain ingredient? Ask the sellers! They know their products well and can often suggest a nice recipe!
2. Visit museums and galleries online
Are you one of those people who can roam around a museum for hours? Now that we can't travel and museums are closed in the Netherlands, we're missing out on a lot of amazing exhibits in museums abroad. But we don't have to miss out on anything! Many museums offer digital collections for you to browse from the comfort of your home. Some of my favorites include The Metropolitan Museum of Art's Costume Institute Collections, the Europeana database and the Frick Digital Collections. Pick a city you have always wanted to visit, google the museums there and see whether they have a digital collection! It's the perfect activity for a rainy Sunday afternoon.
3. Read a new genre!
Do you usually pick books within particular genres, avoiding other genres completely? Don't have a library card? Swap books with friends, or even your housemates! Not only will you have new books without breaking the bank, you might discover your new favourite author! Ask your friends about their favourite books and read them, even if they aren't the genres you would usually go for. Some of my recent reads are "On the trail of Genghis Khan" by Tim Cope and "Selection Day" by Aravind Adiga, which I can highly recommend!
4. Learn a new language
Dutch? Spanish? Russian? Whether you're a linguistic wonder or not, learning a new language is always a challenge. On DuoLingo you can learn many languages for free and even follow your friends and start a little competition. In order to improve my Russian, I am setting aside 20 minutes every day to practice. The great thing about language learning is that it can be done anywhere. On sunny days, I sit on a bench in the Noorderplantsoen and practice my Russian on my phone. Once your understanding of a language is a bit more advanced you can listen to podcasts to help you increase your vocabulary. Are you looking for a more structured way to become fluent? The UG Language Centre offers courses with (bi)weekly online classes.
5. Explore Groningen
Whether you prefer biking or walking, Groningen offers many beautiful places to explore during your time here. Personally, I enjoy walking in nature. A short bike ride from the centre of Groningen, you can find 'De Braak', a wooded area in Paterswolde. This is one of my personal favorites, especially on a quiet Saturday morning when all you can hear are birds and light rain. Ask your friends which places in the province they recommend visiting. I have noticed that many of my friends go biking on the weekend and have visited places I have not even heard of. This is the perfect way for getting to know the North of the Netherlands as it's active and provides a healthy dose of fresh air!
Have you already tried any of these things? How do you battle the pandemic blues?
About the author
The Blog Team
Hey! We're Danique, Marije and Asmo and work together as part of the blog team. Sometimes we go outside and take cringey pictures together for our blogs. So if you see us walking around Groningen together... that's probably what we're doing.
Comments