5 Times We Thought 2020 Literally Couldn't Get Any Worse
| | |
| --- | --- |
| Datum: | 11 december 2020 |
| Auteur: | Ariana |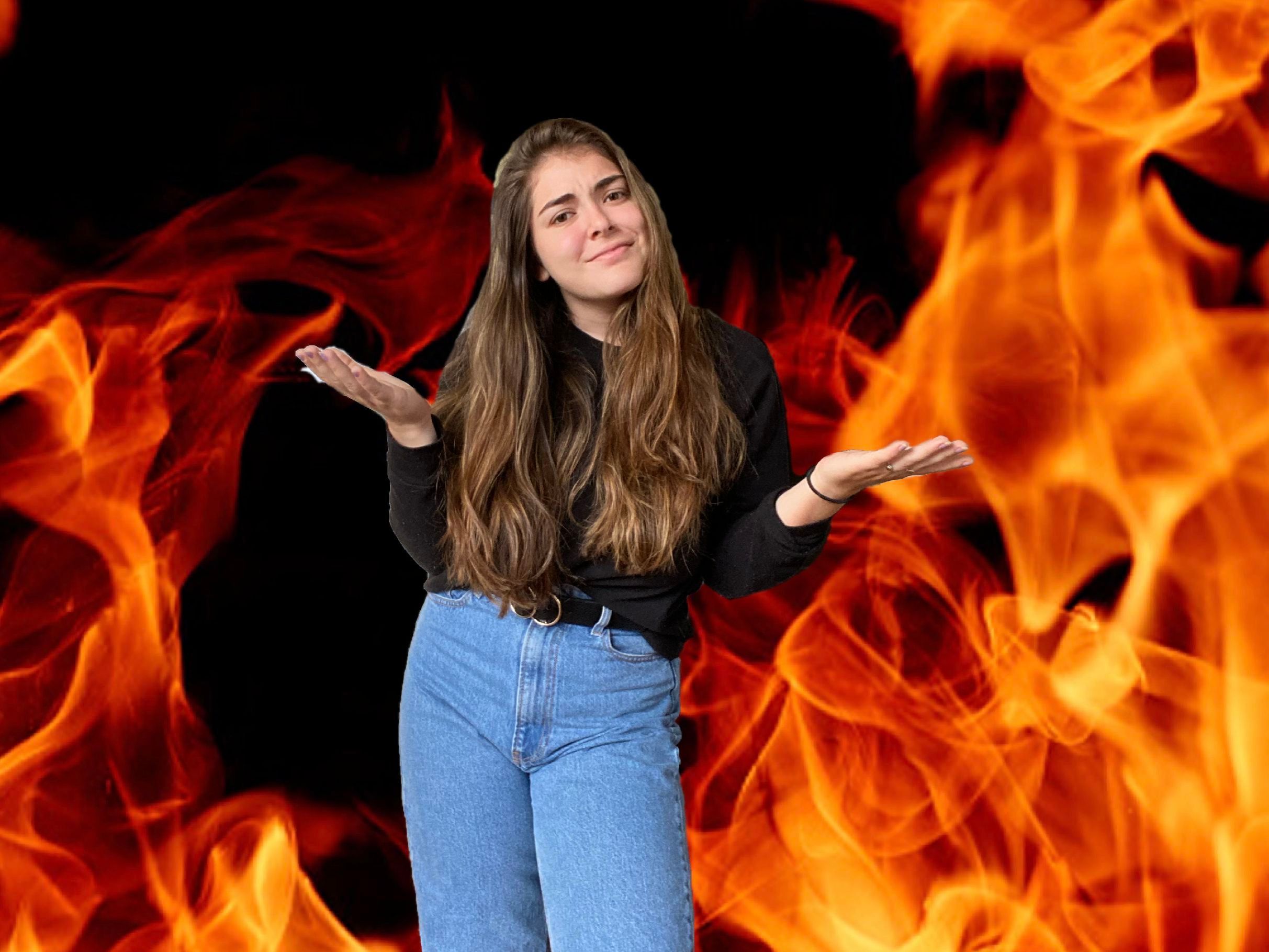 December, the last month of the year, is finally here. The streets of Groningen have been decorated for the holidays, the last leaves have fallen from the trees, and (not sure if you noticed) it's starting to get quite cold. Around these times I always love to reflect on the past months and take in all that has happened: what's made us grow, what we can improve next year… And then of course, there's 2020: the most baffling, random year this generation has ever experienced - but hey, we got through it! So grab a coffee, get cozy, and join me in reflecting on 5 times when we literally thought 2020 couldn't get worse.
1. Happy New Year! Here's World War III.
Let's go back to January when just 3 days into the new year, a US drone struck near Baghdad International Airport and killed Iranian major general Qasem Soleimani. Of course, as soon as the news got out, the Internet did its thing. For a good few days, all you could see online were memes about an incoming WWIII. It's quite crazy to think that a war of such magnitude could've happened, and all Gen-Z were doing was making memes about it on their phones. However, in retrospect, it's good that we established memes as our way of coping early in the year, because boy did we not know what we were in for…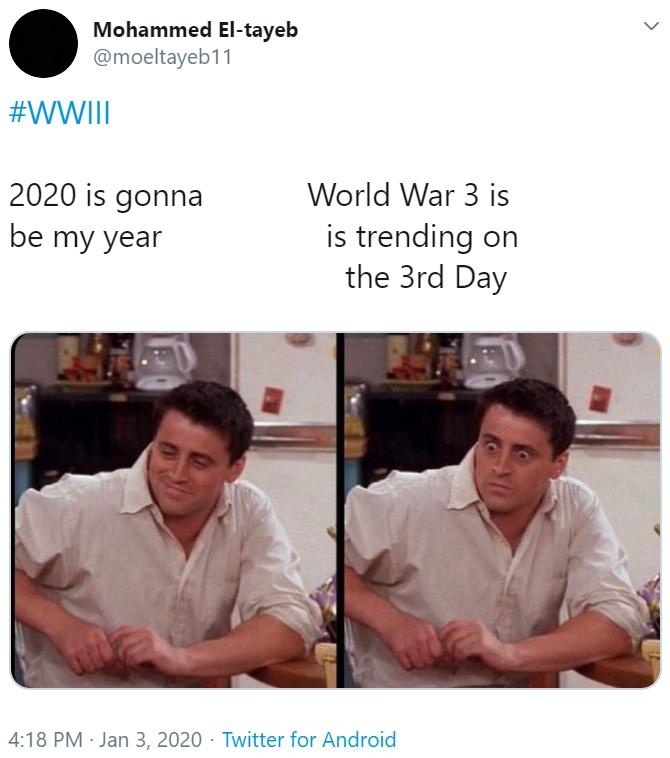 2. Nope, no war, but Australia's burning.
The idea of a third World War did not last very long in the eyes of the public because literally 10 days later, Australia suffered a series of devastating bushfires. Record-breaking temperatures and droughts caused fires to engulf regions such as New South Wales and Victoria in flames, killing an estimated 3 billion animals in the entire bushfire season. Now, if you don't think this was an absolute tragedy, I don't know what is. Starting 2020 off with such a warning on the changing climate was pretty dreadful. An entire species of adorable thumb-size critters, the pygmy possums, were thought to be extinct! (Although here's some heart-warming 2020 news: they are alive, and there is hope for their species' survival).
3. Remember Corona?
Just kidding, of course you do. That's because we're still in it. On March 12th, the UG announced that it would be closing its buildings for at least a month. There were a variety of emotional responses here: initially students seemed to celebrate this fact. And then, as the days passed, everyone fell into the mindstate that this kinda wasn't going anywhere. Remember when people stormed the supermarkets in search of toilet paper and pasta? It did give us some good laughs, such as when the Netherlands discovered the sign language translation of the word 'Hamsteren' (hoarding in Dutch). Earlier on I mentioned that it was a good thing that we had collectively established memes as our way of coping through a crisis, because that is exactly what we did during this pandemic: sit down in our silly little pajama bottoms, in the same bedroom we hadn't left all week, and make memes about 'Zoom University'. The Netherlands did experience a period of stability though, and in Groningen, summer felt almost like a return to normal. Beaches and lakes were filled with students like packs of sardines, and even introduction weeks happened - albeit, in a different manner than usual. However, soon, it was clear: this was not the end.
4. Pandemic not scary enough? Now introducing: Giant Murder Hornets
Amidst the COVID-19 crisis, we were forced to distract our eyes from the rising number of infections and instead focus on the murder hornets (quite literally called murder hornets) that appeared in the world. Straight out of a science-fiction book, these bugs can be up to 5cm long (that's like the size of a lime), and are the cause of at least 50 deaths every year in Japan. If that's not enough, they actually decapitate bees… the same bees that keep us and our ecosystems alive. For a while there, however, the U.S. had us thinking that they were about to have a murder hornet crisis if they were unable to control their spread appropriately. Once again, the internet panicked, and found its comfort in making memes about the apocalypse coming at the hands of these giant bugs.
5. It came back
Ah, the stress. The pure stress that ran through everyone's minds when the Dutch government was forced to announce new lockdown measures once again in order to prevent a devastating second wave. The only thing that feels worse than living through a pandemic is having a little freedom, and then having the entire pandemic intensify again. And here's where we are! Month after month we think 'ah, it will end soon.' But hey, to be fair, we've been thinking that way since March. Since then, we've learned to cope and use memes as our therapy, to work and study online, to socially distance ourselves and spend some time alone, and we've even developed and started using a vaccine! It's extremely challenging to have to go back to square one, with restaurants and cafés closed and virtually almost nowhere to go. But, at least now that we all have to sport a mondkapje everywhere we go, maybe things will improve a little.
What has 2020 taught us?
At the beginning of this blog I mentioned that I enjoy reflecting (both positively and negatively) on the past year. I've mentioned the negative things here - just 5 of the many reasons why 2020 will go down as possibly one of the toughest years in modern history. However, there's a lot of positive takeaways from this year as well. Living through a pandemic is a testament to our resilience, adaptability, and our courage as a society. But beyond that, we've witnessed technological marvels unfold right before our eyes, with vaccines being developed at lightning speed, and new forms of medical treatments being researched at the minute. This all seems amazing, but truly at the heart of this year has been how we've once again become conscious of our humanity. When all seemed to go awry, we turned to compassion and solidarity as our biggest values, and we saw beautiful things happen (like neighbours singing in unison from their windows in Italy, or children starting campaigns to feed frontline healthcare workers). 2020 has been awful, to say the least, but it has reminded us the core values of being human. If there is something that we should take forward with us to 2021, it's this. Hopefully next year treats us all a bit better (and we finally get to return to Uni!)
Over de auteur
Ariana
Hey! I'm Ariana and I'm a Costa Rican student with a passion for photography, dancing, and cute dogs. Aside from writing blogs, I'm doing my Bachelor's in Media Studies. If you see me around smiling at my phone, I'm probably looking at memes (or cute dogs).