5 Surprising Historical Facts about the UG
| | |
| --- | --- |
| Date: | 25 May 2020 |
| Author: | Asmo |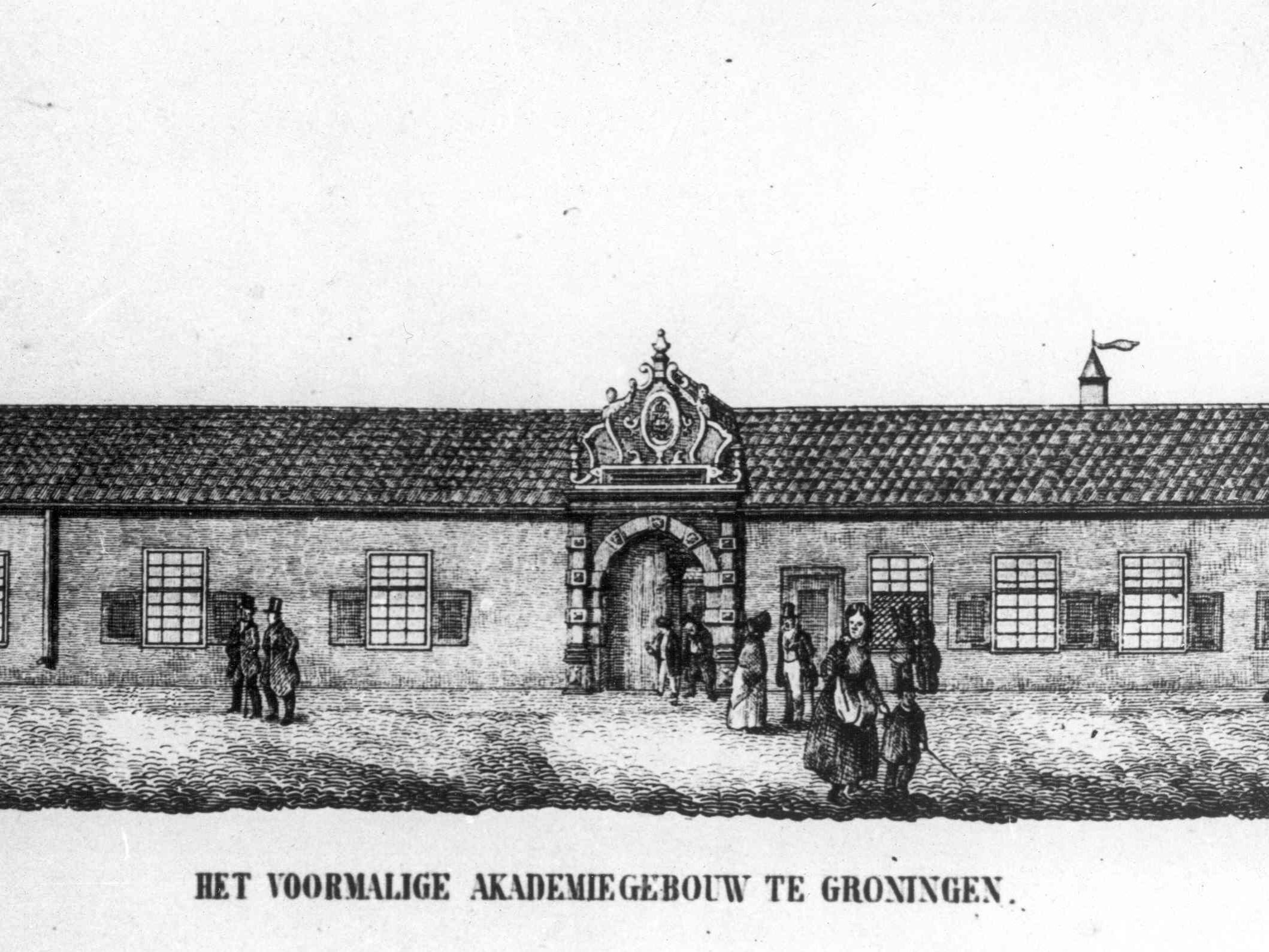 From the first international students in the 1730s to becoming a part of the Imperial University of Paris, the UG has seen a lot throughout its 405-year history. For this blog, I have dug through the University's archives to uncover some lesser-known historical facts and figures about our university.
1. International's have been in Groningen since 1614
Yep, that's right. If you think you are a pioneer for going abroad, then check out these dudes who came to study in Groningen right from the start. It's safe to say that the ESN intro week definitely wasn't a thing yet back then and studying here as a foreigner must have felt pretty special. If you are surprised by some of the quirks of Dutch culture nowadays, just imagine how different it must have been coming to Groningen during a time where you had to travel by horse and no one here spoke English. As the university already promoted itself overseas over 400 years ago, 30 international students made the trip to the north in the universities first year. This means that 30 out of a total of 82 students who attended the UG in 1614 were from abroad - which is a much larger proportion of international students than today (37%)! Although it would take another 350 or so years to found career services, one Scottish student who enrolled in Groningen to study law in 1730 (John Stuart) even went on to become prime minister of England.
2. The UG was founded 18 years before the Taj Mahal was built
This is one of those facts that really puts historical developments into perspective, at least for me. It's crazy to think that the UG had already been up and running for a solid 18 years before construction on one of the modern wonders of the world started. Having visited the Taj Mahal during my student exchange program in India, it is mind-boggling to think how this University which sent me on exchange has been around longer than this impressive monument. Other buildings that were constructed after the UG opened its doors? St. Peter's Basilica, Buckingham Palace and the Brandenburg Gate.
3. The Harmony building is named after an old famous Groningen association
If you ever wondered where the Harmony building got its name from, wonder no more. The name of the building that houses the Law and Arts faculty derives its name from one of the oldest and most prestigious associations based in Groningen: Sociëteit De Harmonie. The society was formed around 1840, and it used to have its headquarters where the Faculty of Law and Faculty of Arts are based now. The facilities of the society used to house a big concert hall which was renowned for its acoustics, as well as several lounges and a billiard room. Although most of the old buildings have been renovated or remodelled, some original structures of the old society building are still in place today.
4. The UG used to be part of the Imperial University in Paris
Hold on tightly to your baguette because this is a fact that you probably haven't heard about yet. The Rijksuniversiteit Groningen used to be a 'branch campus' of the Imperial University of Paris, thus becoming the Keizerlijke Universiteit Groningen. So how did this happen? Well, of course, the answer lies with a small Frenchman with large ambitions: Napoleon. During the French occupation of the Netherlands in 1812, Napoleon wanted to impose a central system under which all higher education was to be regulated through the Imperial University of Paris. Initially, Leiden was supposed to remain the only University in the Netherlands. However, a French inspection committee coming to Groningen was immediately charmed by the city and realised that Groningen was actually quite far from Leiden. This conclusion eventually saved the UG from being closed down, instead, making it a part of the Parisian Imperial University.
5. Aletta Jacobs' sister also studied at the UG
You probably already know that Aletta Jacobs who enrolled at the UG in 1871, was the first female student to ever be admitted to a university in The Netherlands. However, it is lesser-known that her sister, Charlotte Jacobs, was the second female student to enter university in the Netherlands. She enrolled to study pharmacology at the UG in 1877 and went on to become the first female Dutch pharmacist in the Dutch East Indies. Together with her sister, she also spearheaded the Dutch women's movement in the early 1900s. Over time, the UG has brought forward a number of other remarkable women such as Anda Kerkhoven, a Nazi resistance fighter, and Jantina Tammes, the second Dutch female professor, to just name a few.
About the author
Asmo
Hey there! My name is Asmo and I'm a Finnish/German student exploring life in the Netherlands. Besides being into photography and politics, I am currently completing my double master's degree in European law and international law. Oh, and I write blogs as well.
Comments