6 reasons why you should join Experience Groningen
| | |
| --- | --- |
| Date: | 26 February 2019 |
| Author: | Rob |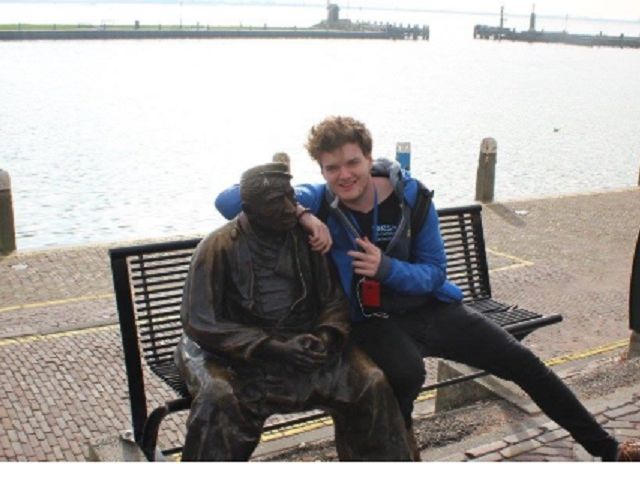 So this year is the 5th anniversary of Experience Groningen, and since I was a participant last year, I thought I would share my experience with you all - and tell you why you should join! Experience Groningen can seem pretty complicated at first (at least I thought so) - with all the tracks and options and different places you can go to. But once you navigate through the options, you will find it is definitely worthwhile. Basically, on day one, we go through the tracks of Business, Sport and Culture (I will explain those more later) and then you eat dinner with a Dutch family and play some Dutch games. On Day 2, you go to the province of Groningen - so you can check out a place like the Pieterburen Seal Sanctuary or star-shaped town Bourtange. Now that I've explained the event a bit, let me tell you why I think joining Experience Groningen is worth it:
1. Meet new friends (both Dutch and International) and have fun enjoying a different side of this city
In this event you'll be put into a group of a bunch of people who are from all over the place - last year my group had 7 different nationalities (and there were only 10 of us). So you'll not only meet a hugely diverse group of people but a lot of Dutchies too - since most of the guides are Dutch. And with this group, you'll be taking part in your chosen tracks of either Sport, Culture or Business, enjoying some traditional Dutch food, and touring the province. So you'll all have a pretty fun two days doing things outside of your daily routine while meeting a lot of people along the way.
2. You get to meet a local family and they cook for you
This was one of my favourite parts of the weekend. For me, I was never sure how many people who lived in Groningen weren't actually students - so it was really great to meet a family from here and get to know them better (we stay in touch even!). Some people got cooked a three-course meal with champagne - but I was happy with the delicious stamppot our hosts made! Dutch food isn't for everyone, however, but it is definitely something you need to try - and not just the fried snacks you get after a night out.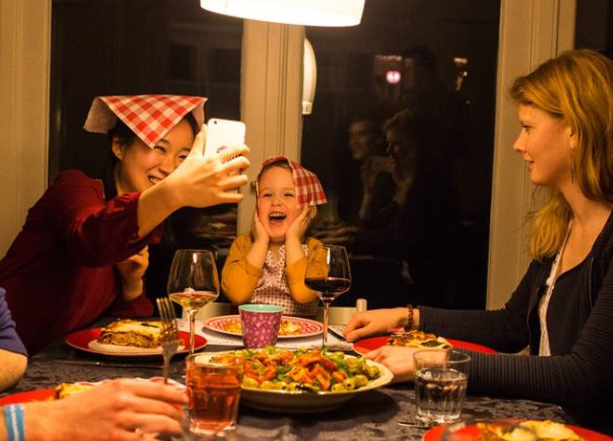 3. See a part of Groningen you would otherwise never get to know
In Experience Groningen I really got to see Groningen in a different way - I was really used to my student life and I didn't really know a lot outside of that. It was really interesting for me to see parts of the city that I never knew about, and to see what it's like to work and live in the city (not as a student). As well as that, I got to go around the province of Groningen on the Saturday of the event; I went to the star-shaped city of Bourtange, which was a pretty important tactical fort back in the day, and I really loved seeing and hearing about the history of the region from our guides there. They told us all about how the fort was used and how it was a really important tactical location for any medieval army station there (all while dressed in traditional costumes).
4. The Business Track: Meet potential employers and see what the business world is like
This track was something I thought was more interesting in a career-future-sense; since I got to see what local businesses are like and what it would be like to work there - like Launch Cafe, where I also got to use their 3D printer (pretty cool). But I also got to see the more international companies in Groningen, where I met some potential employers for the future - even getting to see what it's like in some big companies, like IBM. For me, that could be a company I see myself working at in the future, so it was a really great opportunity to see the headquarters and see what things are like at a big international company.
5. The Sports Track: See some Culture and play some Sport
One track that I also really enjoyed was Sport. In the Sports track, I got to see a lot of the different sports that I wouldn't normally have known about - like that I could check out some games at FC Groningen, or that Groningen has the tallest free-standing climbing wall in the WORLD (at Bjoeks). You can even play beach volleyball in Groningen and Ice stake too. I was really surprised by the number of different sports you can do outside of the regular gyms in the city. And that's not all - Dutch Solar Racing is going to be participating this year, where you can see how Dutch engineers are building cars powered by solar energy to race in Australia.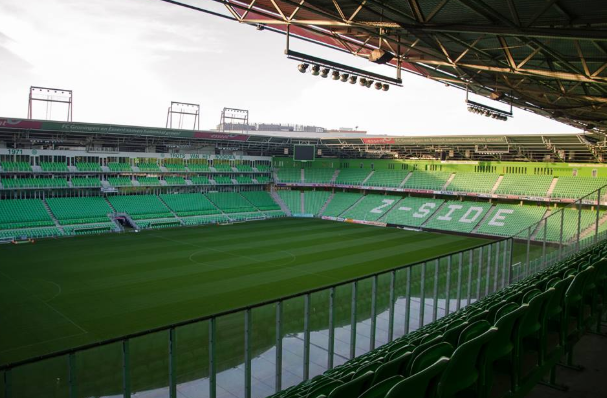 6. The Culture Track: Discover the Cultural side of Groningen and how you can get involved
Groningen has a rich cultural scene and heritage, and in the Culture-track you can get a pretty good idea about it. The mayor of Groningen (and the Night Mayor) will explain a little bit about what they do, while there will also be a city tour explaining some of Groningen's main sights. You can also see cultural institutions like Vera or the Groninger Museum and Forum, which will be apart of Groninger culture for years to come.
All in all, to sum up briefly: I had a pretty good time this event and will be volunteering for it this year again. Basically, this event is for you if you want to see another side of this city, get to know some of the organisations which make up the non-studenty parts (whether that be an international business or local sports team), eat some great Dutch food, see the province of Groningen and make some good friends along the way.
About the author
Rob
Hi I'm Rob!
I'm an English international student living here in Groningen and I occasionally write blogs. But don't worry you won't have to endure my blog writing for long because I'm also a 3rd-year student here (also Brexit). When I'm not trying to dodge deportation, I study European Languages and Cultures and write the occasional thing.
Comments