5 easy student recipes to impress your friends with
| | |
| --- | --- |
| Date: | 22 July 2019 |
| Author: | Asmo |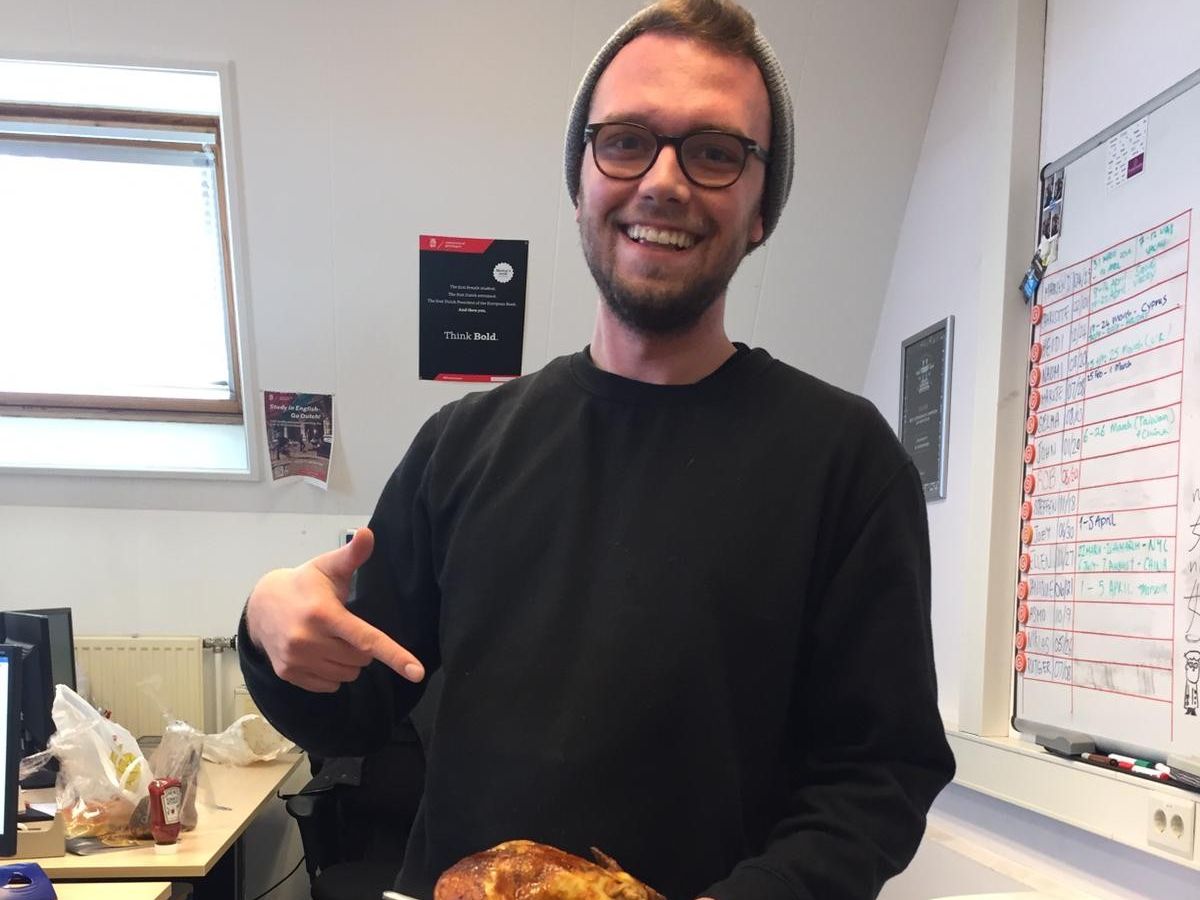 Most students food pyramid is mainly made up of instant noodles, frozen pizzas and the occasional greasy kebabs. Admittedly, this is not the best foundation for a healthy diet, but it is also not surprising. For young aspiring academics, time is sometimes rather scarce in the midst of long library sessions and late-night social events which means that convenience is written with a big C. Although being a busy student myself, I have figured out over the years that it doesn't always have to be like this. This is why in this blog, I have compiled five easy to make student recipes which don't require a lot of time and are easy to make when living on a budget+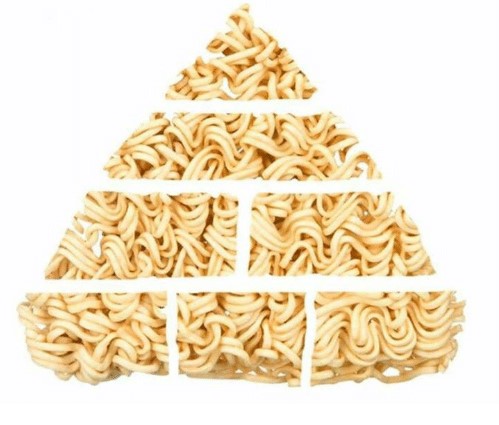 1) Pasta Groningen
This vegetarian recipe is one of my all-time favourites and so popular among my friends that we have even named it after our home away from home as the colours of the ingredients pretty much match the colours of the Groningen flag. It is also ridiculously easy to make and fairly cheap, making it the perfect recipe for students living on a budget or who are in a rush.
Required cooking skills: Able to hold a pan
What you need:
500g Fusilli or Penne
1 pack of mozzarella
1 package of cherry tomatoes
1 jar of green pesto sauce
How to Cook:
Cook the pasta

Cut up the remaining Ingredients

Drain the pasta and add all ingredients to the mix. Done!

2) Salmon and Spinach Puff Pastry Wraps
Although this recipe might sound complicated when you first hear about it, it's actually super easy to make. However, my favourite part about it is that it's really easy to take with you as a lunch or quick snack when heading out for a long day of studying. The following recipe is my favourite version of the wrap, but you can fill it with nearly anything you like (e.g. sausage and sauerkraut).
Required cooking skills: Beginner with an oven
What you need:
1 pack/roll of puff pastry
200g of salmon (either fresh or sliced)
1 red onion
2 cloves of garlic
50ml water
100g cream cheese with herbs
160g of spinach
Some parmesan
2 eggs

How to Cook:
Dice the onion and chop the garlic. Add into a pan and glaze on low temperature in butter. Once done, add 50ml of water, cream cheese, spinach and parmesan. Stir until you have a creamy mass.

Spread out the puff pastry and cut into half, then cut into single servings. Put salmon in the middle of each serving (add pepper or dill depending on taste) and add the spinach spread from the pan.

Split the other half of the puff pastry into equal-sized servings and cover the salmon and spinach spread. Use a fork to flatten the sides and seal the wrap properly. Whisk an egg and spread the egg wash onto the puff pastry wrap. Make a small cut into the top of the pastry wrap to prevent it from bursting.

Cook in oven at 180 degrees for 25-30 minutes. Done!
3) Creamy-Garlic Chicken Pesto
This recipe is a great way to surprise your friends with a dish that most will have not have heard of, yet which combines all the classical ingredients everyone likes. The best part? It's super easy to make. The downside? This is probably not the best meal to cook on a first date.
Required Cooking Skills: Beginner with a passion for garlic
What you need:
500g pasta of your choice
250 ml of cream
1 jar of green pesto
250g of chicken
4 cloves of garlic
250g of cherry tomatoes
1 lemon
parmesan

How to cook:
Add the pasta into boiling water. Chop up the garlic and cherry tomatoes and add the chicken into a pan on medium-high temperature.

Once the chicken is almost done, add the garlic and let it fry for a few seconds. Next, add the cream and stir the pesto into the mix.

Add some lemon juice and some parmesan to the sauce. Let cook for 1-2 minutes before turning off heat and adding cherry tomatoes. Done!

4) Spicy Mackerel in a Tomato-Sambal sauce
If you are into fish like me but can't afford to splash out your limited student budget on fancy stuff like salmon, then this recipe is a real catch. It combines Dutch and Indonesian ingredients into a spicy mix, making for a quick and easy weeknight dinner.
Required Cooking Skills: Beginner/Fisherman apprentice
What you need:
600 g of broccoli
250 g white rice
2 onions
250g cherry tomatoes
350g steamed mackerel
1 tablespoon sambal oelek
2 teaspoons curry powder
2 tablespoons ketjap manis
How to cook:
Cut broccoli into pieces and boil for 8 minutes. Prepare rice as instructed on the packaging.

Cut onions into rings and halve tomatoes. Next, take the skin off the mackerel and rid of any fishbones.

Heat up oil in pan and cook onions for a few minutes. Add sambal oelek and curry powder and let cook for a minute. Next, add tomatoes and ketjap manis and stir well. Finally, add the mackerel and heat everything up for a couple of minutes. Serve together with broccoli. Done!
5) Kimchi Fried Rice
I actually heard about this recipe from my younger sister who loves Korean food and culture and who cooked this for me once. Needless to say, she absolutely nailed this dish and I have been cooking it ever since. Some of the ingredients might be hard to find in a regular supermarket (especially Kimchi), but if you have an Asian supermarket somewhere close you can easily find everything you need.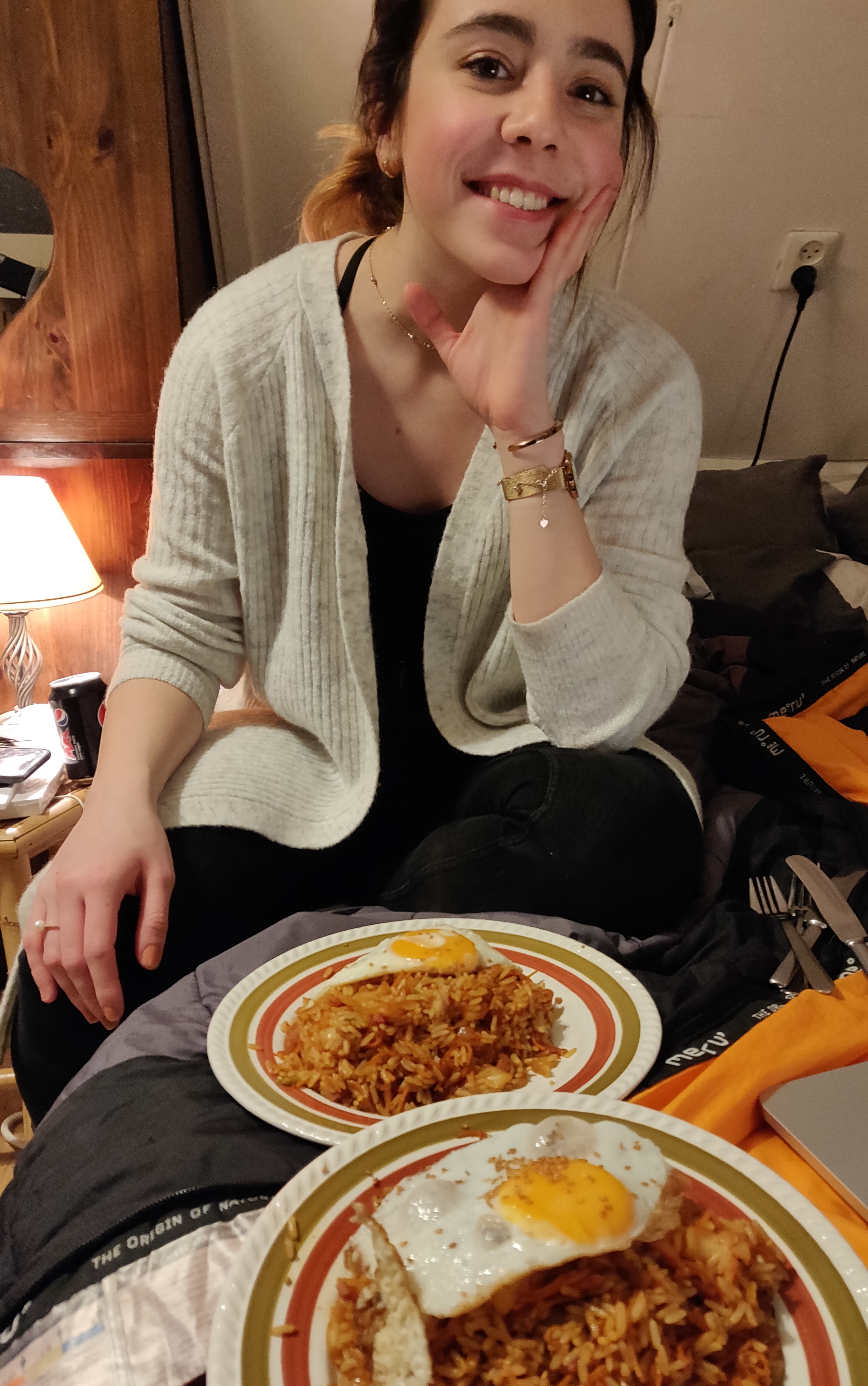 Required Cooking Skills: Intermediate
What you need:
400g of short grained rice (for optimal results use one-day old rice prepared in a rice cooker)
200g of Kimchi (save up the Kimchi juice!)
2 onions
1 tablespoon of minced ginger
2 scallions
1 shredded carrot
1 teaspoon of sesame oil
1-3 tablespoons of gochujang
3 cloves of garlic
2 tablespoons of roasted sesame seeds
Optional: 4 eggs
How to cook:
Heat up your pan and add the chopped onions, scallions and carrot and cook for 2 to 3 minutes until onions are glazed. Next, add Kimchi and cook for another minute. After this add ginger and garlic and fry for around 30 seconds to 1 minute.

Add rice, the kimchi juice that you saved and gochujang depending on how spicy you want your meal to be. If you want to add salt you can drizzle some soy sauce into the mix. Stir everything for around 7 minutes on medium heat.

In a separate pan, you can cook some eggs which generally go really well with the Kimchi rice. Once done cooking the fried rice, add the sesame oil and roasted sesame seeds. Serve together with eggs. Done!
Do you have any quick and easy student recipes you want to share? Let us know in the comments below!
About the author
Asmo
Hey there! My name is Asmo and I'm a Finnish/German student exploring life in the Netherlands. Besides being into photography and politics, I am currently completing my double master's degree in European law and international law. Oh, and I write blogs as well.
Comments