5 Differences Between Research and Applied Sciences Universities
| | |
| --- | --- |
| Date: | 02 October 2020 |
| Author: | Ariana |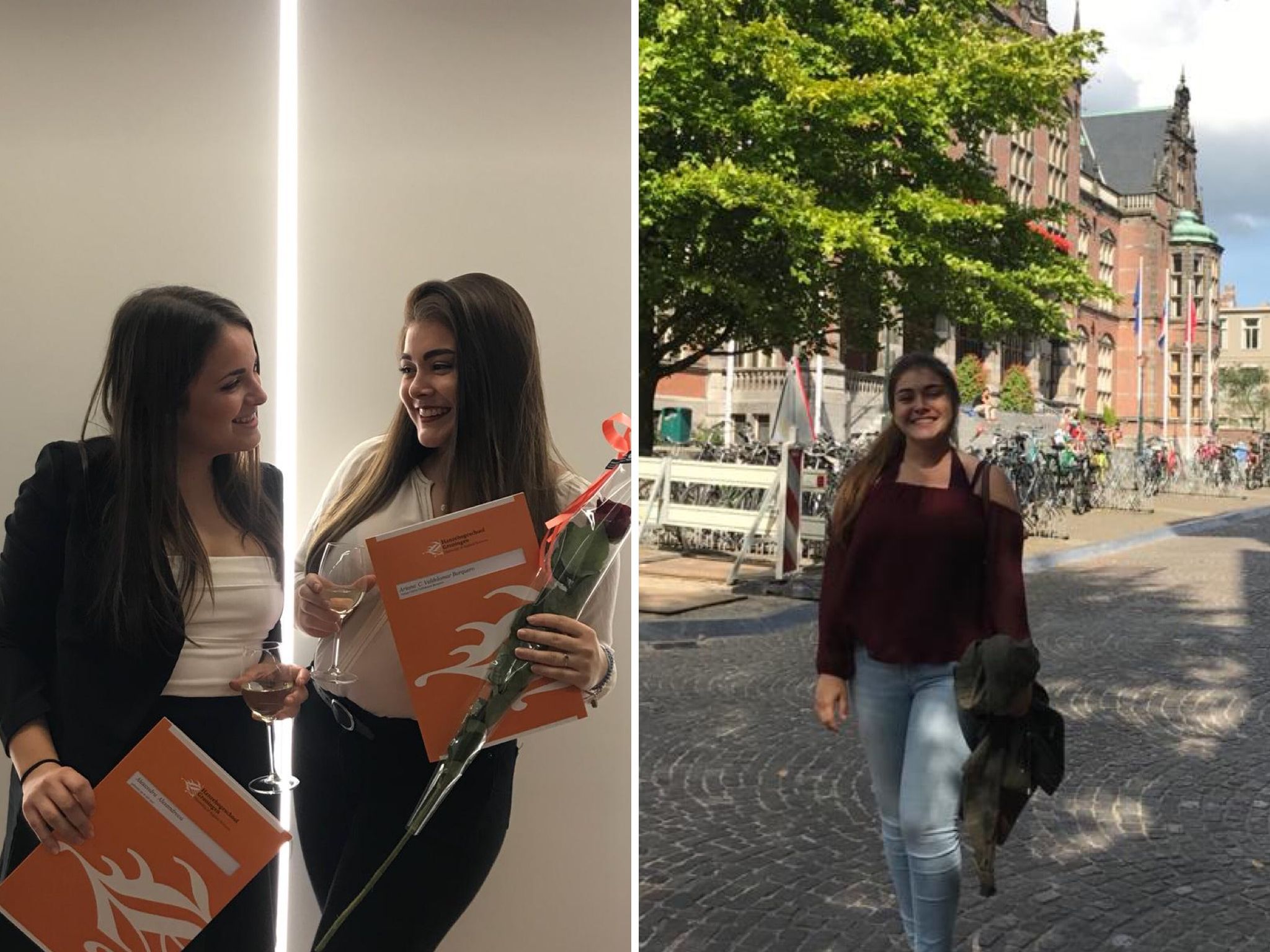 "Are you studying at the Hanze or "the university"?"
When I first arrived in Groningen in 2017, I was a student at the Hanze University of Applied Sciences, and I heard this exact comment from strangers all the time. At first, the difference between a university of applied sciences (UAS) and a research university was not very clear to me. Some would tell me that there was a big difference in the quality of education, others would tell me that the difference was that I would never be able to get a good job after graduation. Having been a student at both, I'm setting the record straight with the 5 biggest differences between an applied sciences university, and a research university like the UG.



The style of education
Research and applied sciences universities have their biggest differences in their styles of education. Going by their name, research universities offer highly theoretical,research-oriented programmes. Here, you'll focus on learning the 'why' of things. You'll be asked to question, learn to tackle abstract concepts, and to apply critical analytical skills. A big focus will be placed in learning how to write and produce academic research. On the other hand, universities of applied sciences focus on the 'how' of things. The programmes are usually geared towards a particular profession, and are therefore more practical in their style of teaching. During your studies, you'll learn professional skills which you'll need to put into practice before graduating.
The pace
There is a clear distinction between a UAS and a research university: a UAS programme takes 4 years to complete, while a research university programme takes only 3. This is due to a couple of reasons: education at research universities is dynamic and fast-paced. In three years, you'll pass from being someone with little to no knowledge in your field, to someone who can produce valuable academic output and work professionally in the field. This means you'll have to learn to dominate subjects quickly. At a UAS, more time is spent on each subject generally. Because the objective is to teach you how to apply skills in a real-life professional setting, programmes will often have a year (or half a year) of a professional practice.
The workload and supervision
During my first year here, while I was studying at the Hanze, I used to hear about how my friends at the UG were having to manage their workload.. "The UG is way harder," they'd say; and sure enough, I've found that it really is! Once I switched to the UG, I found a big difference in the academic workload and the level of independence that was expected from me. At research universities, you're expected to not only attend classes, but to also partake in several hours of self-study on the side. This usually means that while your week may only have a couple of class hours per week, you'll be reading lots of academic texts in your spare time to prepare for seminars and lectures. However, you'll also find that you have more freedom, as there is very little supervision from your professors and your academic advisor. In a UAS, however, you have more contact hours with professors, and are expected to do more work in class with your peers. Your work is supervised almost weekly, and academic advisors play a bigger role throughout your studies as the goal is to ensure that you like (and are good at) the chosen profession you're studying to work in.
The admission
Understanding the Dutch education system can be a bit complicated for internationals who are not used to having different levels of secondary or tertiary education in their countries. Basically, in order to enter a research university, you will need to have completed six years of university preparatory education in the Netherlands (VWO), or have a diploma that is equivalent to it. To enter an applied sciences university, five years of general secondary education are required (HAVO), or an international diploma that is equivalent. When I came to the Netherlands, my diplomas did not meet the entry requirements for direct entry to the UG UG, but they did meet the requirements for me to study at the Hanze. Earning my propedeuse diploma (first-year diploma) at the Hanze, gave me the necessary foundations to be able to meet the Dutch pre-university education level. That is how, after one year of being at the Hanze, I switched over to the UG.

After you graduate
One of the most important things to take into account if you want to continue studying in the Netherlands is what your degree will allow you to do once you graduate. After completing your studies at a research university, you will graduate with either a Bachelor of Arts, Science, or Law degree. This will allow you to apply for a Master's programme at research universities in the Netherlands (and around the world) straight away. At a UAS, you will receive different diplomas depending on your profession. For example, you may receive a Bachelor of Nursing degree, which is more specific. If you graduate with a BA or a BSc, you will still need to complete one extra year before you are able to meet the requirements for a Master's programme at a research university in the Netherlands. However, UAS also have Master's programmes.
Bonus: the choice of programmes
If you research the programmes that research universities offer versus what a UAS offers, you'll find a massive difference. Here in Groningen, the Hanze UAS offers programmes that the UG does not have, and vice-versa, depending on their academic or practical orientation. For example, Minerva Art Academy and the Prince Claus Conservatoire are part of the Hanze, as they are studies that are professionally-oriented and focus on the "how" of art, design, and music. Studies at the UG such as Arts, Culture and Media, or Art History focus on the "why" of these fields. The same goes with programmes such as Sports Studies or Physiotherapy, which prepare students to work as coaches or as therapists. Programmes such as Sports Sciences or Human Movement Sciences instead focus on doing all the scientific research that goes behind these professions.
Overall, the question does not lie in the quality of education. By choosing to study in the Netherlands, you'll already be encountering a world-renowned higher education system, regardless of whether you attend a research or an applied sciences university. While around town you may hear that one is better than the other, this is not true. Both types of education serve their purpose greatly, and your choice depends on what you're looking to do in your life. If you want to have more practical skills, a university of applied sciences might be the right choice for you. If, however, you are more drawn to the theoretical and academic-oriented style of research universities, then a university like the UG is the perfect choice for you.
About the author
Ariana
Hey! I'm Ariana and I'm a Costa Rican student with a passion for photography, dancing, and cute dogs. Aside from writing blogs, I'm doing my Bachelor's in Media Studies. If you see me around smiling at my phone, I'm probably looking at memes (or cute dogs).
Comments