4 Observations from a South African in Groningen
| | |
| --- | --- |
| Date: | 10 November 2020 |
| Author: | Luc |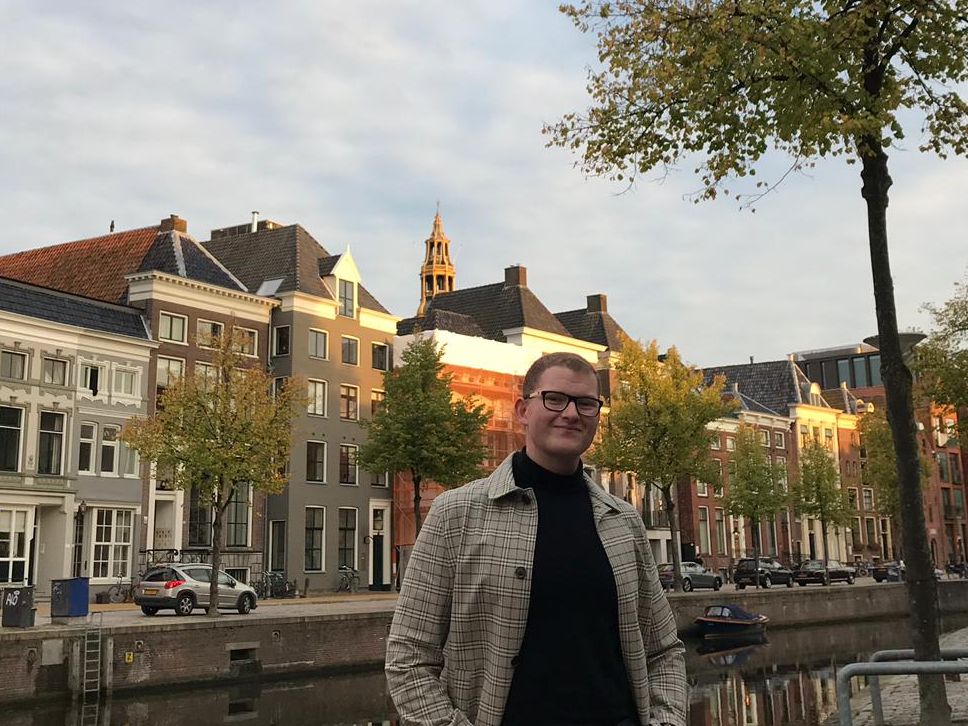 Starting a new journey is always bittersweet – it is filled with excitement, nerves, wonderment and a touch of fear. These feelings are natural and expected, especially when venturing into the unknown. Leaving your home country (and in my case – continent) behind is not a decision for the fainthearted. Having said that, it is the single best decision I have made. This blog will tell you why in 4 points.
1. New Cultural Experiences
Growing up in South Africa meant: loads of sunshine; diverse, openhearted people; and spiders the size of a dinner plate! I love my home country, as so many of us do, but the desire to travel and be internationally educated has always been a dream of mine. Coming to the University of Groningen has turned those dreams into reality. For the first time in my life, I had been confronted with people from all over Europe, and the rest of the world, all joined by our common ambition to learn in this environment. This experience is unique in that it gives you the opportunity to experience many vibrant cultures of the friends you make and broaden your knowledge and intercultural competences.
2. The Dutch Way of Life
The Dutch way of life is perfectly captured in their architecture – interesting, crooked buildings, jumbled together in organised chaos, with tastefully decorated interiors on display through large windows. The people are interesting, open-minded and straightforward, just like their vibrant architecture they are unique and seem to fit perfectly into the organised chaos of different cultures and people residing in their country. The Dutch way of life is generally aimed at being "gezellig" – a term that broadly means cosy, comfortable and it is associated with a feeling of warmth with good friends in a warm setting. Overall, Groningen lifestyle is known for being gezellig through its many wonderful cafés and restaurants to its canals and gorgeous architecture. There is a feeling of calm, warmth, safety and security throughout the city that cannot be described – you'll just have to experience it for yourself!
3. Friends and Travel
Possibly the most rewarding part of my journey here in Groningen has been the friends I have picked up along the way. Through my friendships, I have had the opportunity to travel with them to their home countries. In the time I have spent here, I have been to Hungary, France, Italy, Germany and around the Netherlands. I have experienced such diversity of food, language, culture and people in a short space of time. Exploring Europe is easy from Groningen, public transport functions so well, it's as easy as getting on a train or bus and waking up in a new city/country! (Tip: using Interrail/Eurail is a easy, environmentally friendly way to travel Europe)

4. Top-tier Education and Diversity
The University encourages its students to enjoy this cultural melting pot of Groningen to ensure that every student can grab a piece of the European Experience, while still getting high quality education. The University offers programmes focussed on international engagement – from International Law to Medicine, Engineering and Arts – the University seems determined to offer high quality English taught programmes to all students. This international element is what makes Groningen such a vibrant and unique city.
The decision to move from my hometown of Johannesburg, South Africa and fly across half the world has been the most terrifying decision of my life, but I am so glad I made it! And thankfully there hasn't been a single dinner plate spider in sight!
About the author
Luc
Hi there! I am Luc, a South African student of International and European Law. In my spare time you will find me consuming Netflix, playing guitar and singing, cycling around, spending time with friends and whispering "what a cutie" to every dog and cat that happens to walk past me in Groningen!
Comments