10 essential places to find during your first weeks at uni
| | |
| --- | --- |
| Date: | 29 June 2019 |
| Author: | Asmo |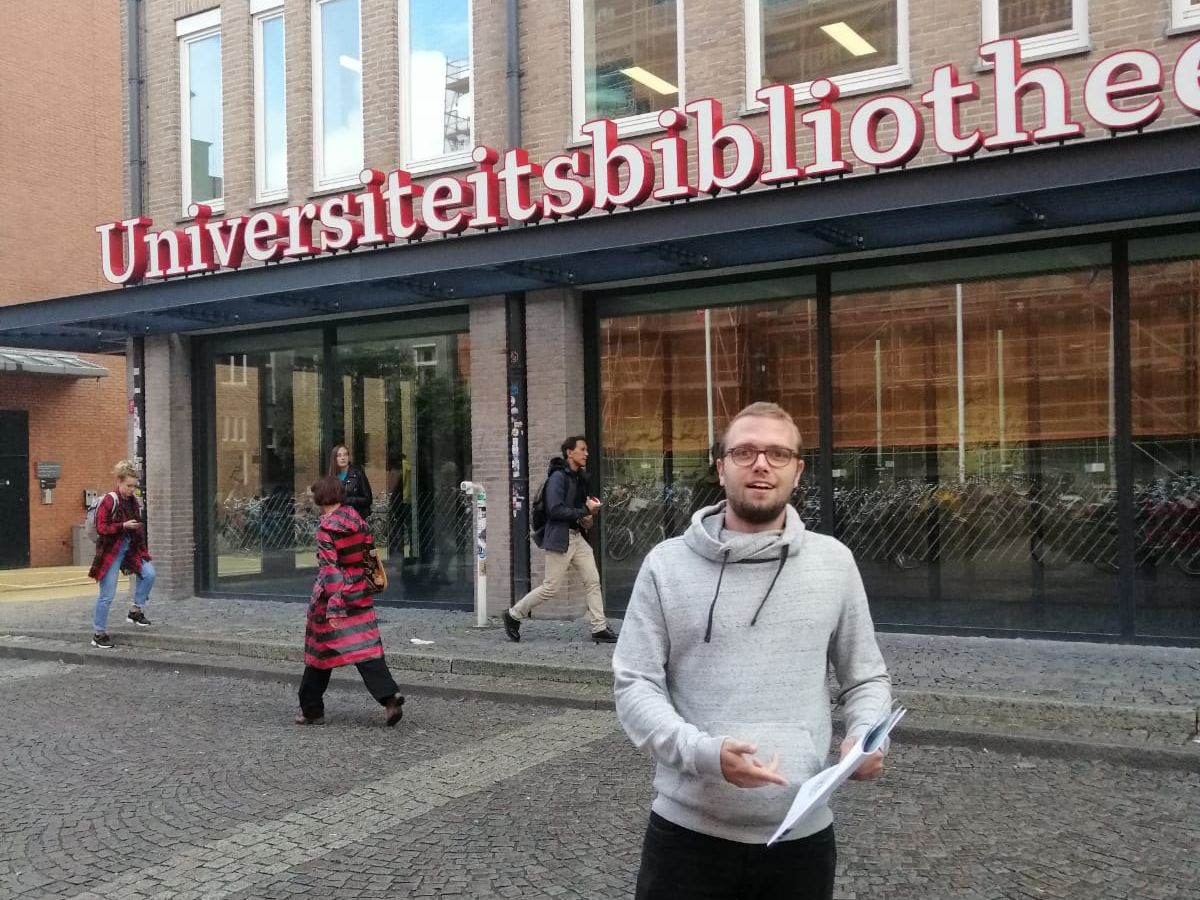 So you've finally arrived in Groningen and are ready to start off your first week as a freshman. Full of energy and motivation you step out of your new apartment, onto the streets of your new home town. But hold on a minute! Where can you buy fresh and cheap food? Where can you register with the municipality? And where is the best spot to take pictures to send back to your family at home? In this blog post, I will give you a quick rundown of all the places you should check out during your first week so that you don't get too lost amidst the bikes and canals.
1. USVA
USVA is one of the cultural cornerstones of Groningen student life and provides an artistic platform where students can engage with each other in many different disciplines. Besides being a performance venue for numerous events such as theatre plays and film festivals, USVA also offers courses in photography, film making, improv comedy, dance - you name it! In case you are musically talented you can also rent out a practice room here and work on your plan B to become a rockstar in case your chemical engineering degree actually doesn't work out as planned. To sum it up, USVA is definitely an essential place to visit if you are even slightly into arts or culture.
Where: Munnekeholm 10, 9711 JA Groningen
What for: workshops, yoga, performing arts
2. The UB
While you might still want to avoid this place in your first few weeks at Uni, you will definitely have to become acquainted with the University library (Dutch: 'Universiteitsbibliotheek') once you start your first exams. However, the UB is more than just a place to study. It's also a hang out spot, real-life dating platform, rooftop terrace and 50 cent coffee shop all combined into one building.
Where: Broerstraat 4, 9712 CP Groningen
What for: studying, meeting friends, dating, cheap coffee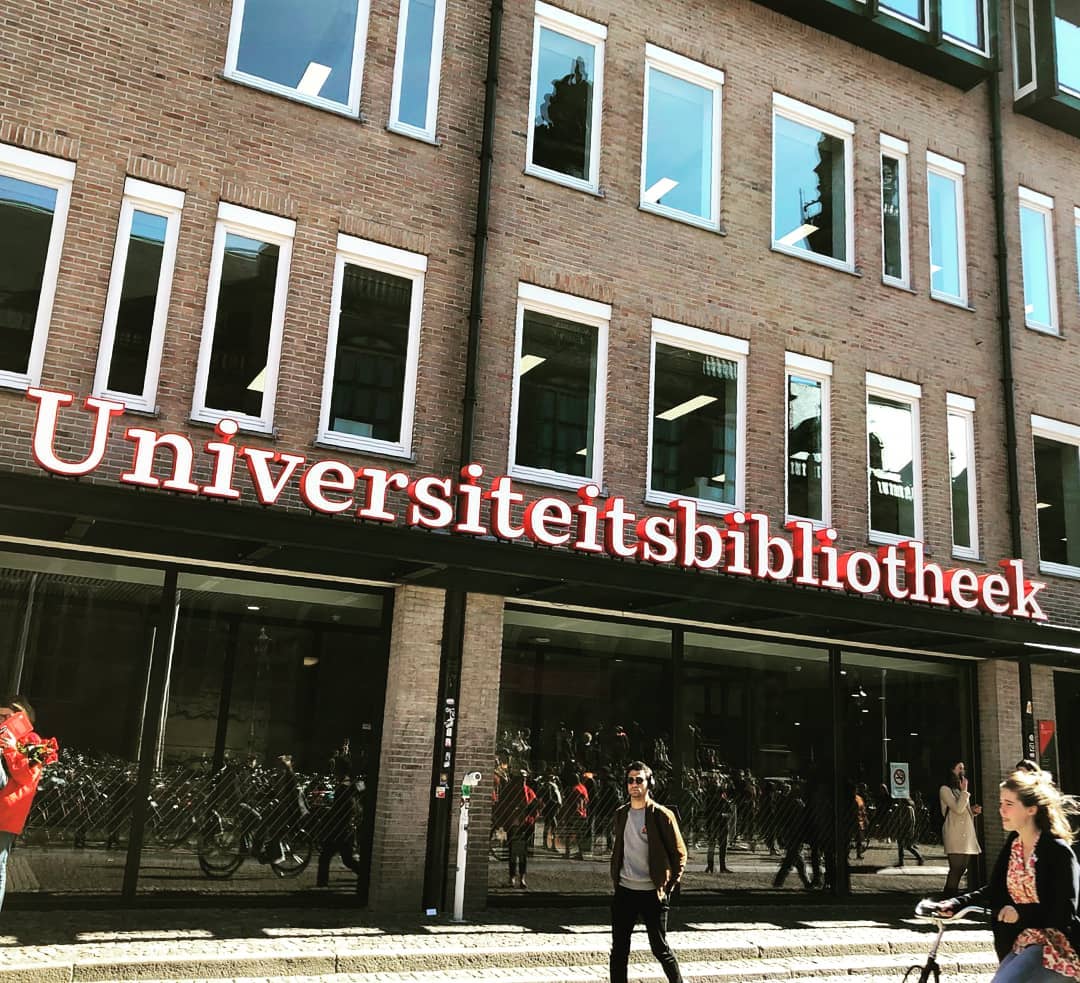 3. Vismarkt
The Vismarkt (English: 'fishmarket') is the second largest open square in the city and is a must-go for every student who is looking to save some money on groceries. Market days are held 3 times a week (Tuesday, Friday and Saturday) with all kinds of different meat, dairy and vegetable stands. The grand square in the middle of the city also serves as a setting for all kinds of events such as concerts, football matches or even horse racing shows. Oh, and in case you are wondering, occasionally the smell here does its name credit.
Where: Vismarkt, 9711 JB Groningen
What for: cheap and fresh groceries

4. Office of the Municipality
To be honest, the office of the municipality is probably a place where you will have to go only once or twice during your stay in Groningen, but it is nevertheless an essential place to find during your first weeks as a new resident of the city. It is very important to register yourself here, as this is the only way to get a BSN ('burgerservicenummer'). A BSN on the other hand is the basic requirement to open a bank account, access basic public services, find a job or get a phone contract. You can make an appointment online and even bring up to 5 of your friends with in case you are feeling lonely!

Where: Kreupelstraat 1, 9712 HW Groningen
What for: registering, anything to do with public administration

5. Central Student Administration
Talking about administrative stuff: have you not picked up your student card yet? Or do you require an official statement of enrollment with a university stamp? Then make sure to head straight to the service desk of the Central Student Administration, located in the first floor of the west wing of the Academy Building.
Where: Broerstraat 5, 9712 CP Groningen (first floor of the west wing)
What for: student card, statement of enrolment

6. IKEA & Mamamini
If you are looking for a cheap way to furnish your new student room you won't be able to avoid going to IKEA, or my personal favourite, Mamamini. Unsurprisingly, IKEA here is the same as it is anywhere. You will find your typical selection of obnoxiously named, fancy looking (yet cheap) furniture and, of course, lots and lots of meatballs. Although Mamamini does not offer meatballs or Grönkulla nightstands, it does come with a big portion of local charm and devotion to charity. Here, you can find a lot of used and unique items for a very low price while still contributing to social projects.
IKEA: Sontweg 9, 9723 AT Groningen
Mamamini: several locations
What for: buying furniture, eating meatballs
7. Noorderplantsoen
Although summer is nearly over, there might still be some nice sunny days ahead this autumn. And once that sun finally hits the city, you will definitely want to stock up on your vitamin D reserves and relax somewhere close to nature. The best and closest place to the city centre to do so, is definitely the Noorderplantsoen. Students and Groningers flock here in masses once the weather permits it and hang out by one of the small lakes or on the big grass fields. In fact, this park is so well-known and beloved in Groningen that there have been songs written about it.
Where: Noorderplantsoen, 9712 XG Groningen
What for: chilling, hanging out with friends, sunburns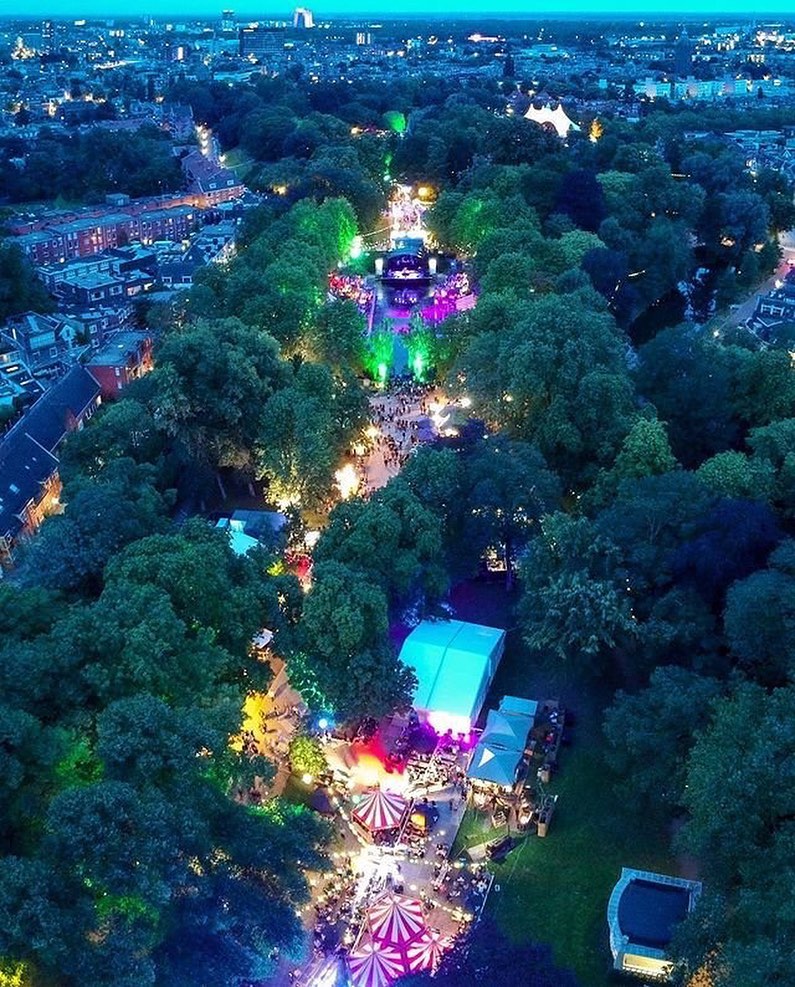 8. Zernike Campus
In case you study sciences or business and you have not figured out where the Zernike campus is by now, you should make sure to hurry up because you've probably already missed your first classes. For all of you who have classes in the city centre and are wondering now why this is an essential place to find, listen up closely: The main examination hall (Aletta Jacobs Hall) of the university is located here, so you will 100% have to find your way here once you have your first exams in 7 weeks. Trust me, nothing is more stressful than getting lost at 8:45 am when you are on your way to your first uni exam. So make sure to visit your science friends once or twice so that you definitely know where you have to go.
Where: Nettelbosje 2, 9747 AG Groningen
What for: taking exams, going to class, science and business stuff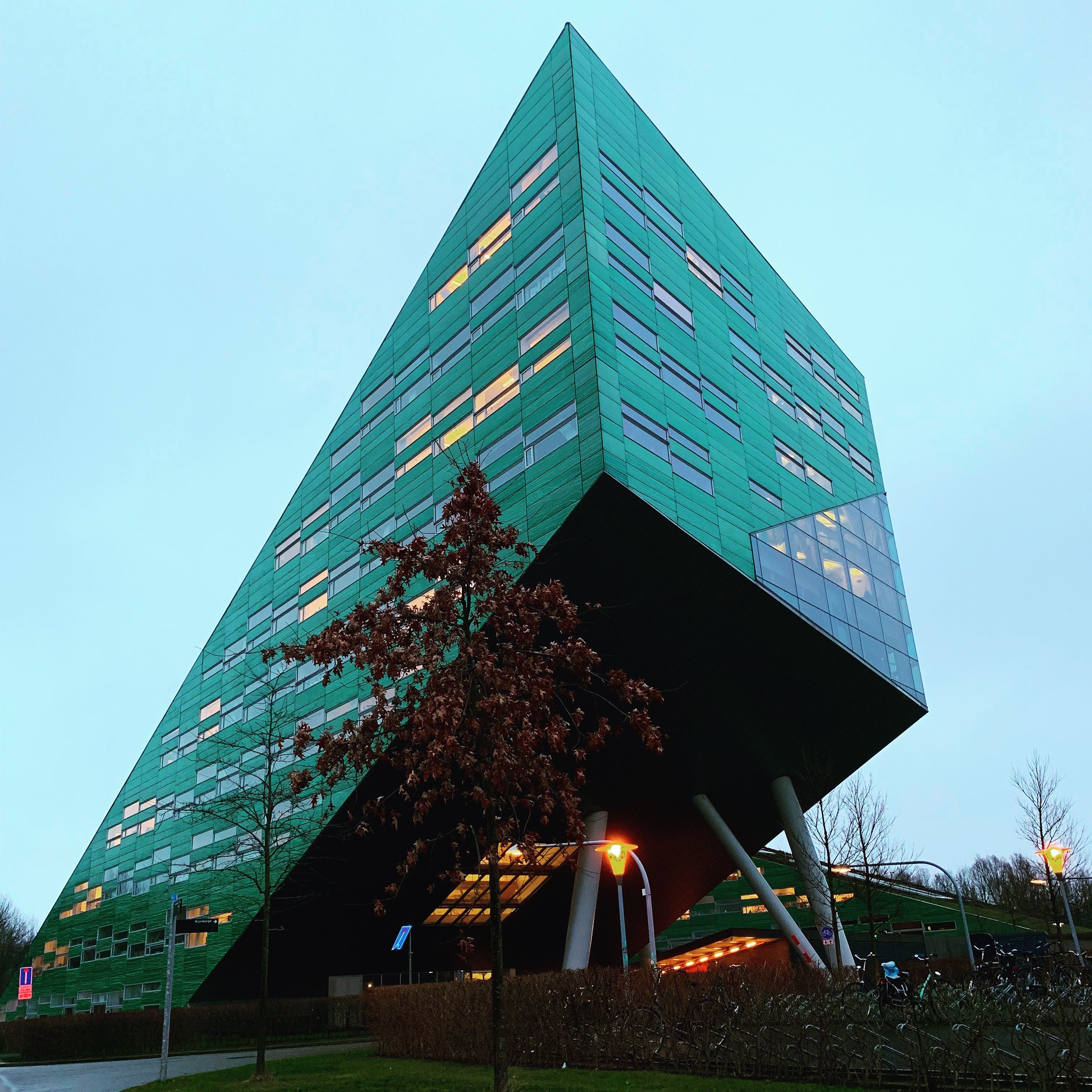 9. Coloured Houses
The coloured houses north of the city-centre are an iconic Groningen landmark and by far the most instagrammable spot in town. It's the perfect spot to go for a city exploration tour and you will be rewarded with a postcard picture that you can send your grandma or your followers to let them know that you are doing great here.
Where: Reitdiephaven, 9746 RD Groningen
What for: sightseeing, instagram pictures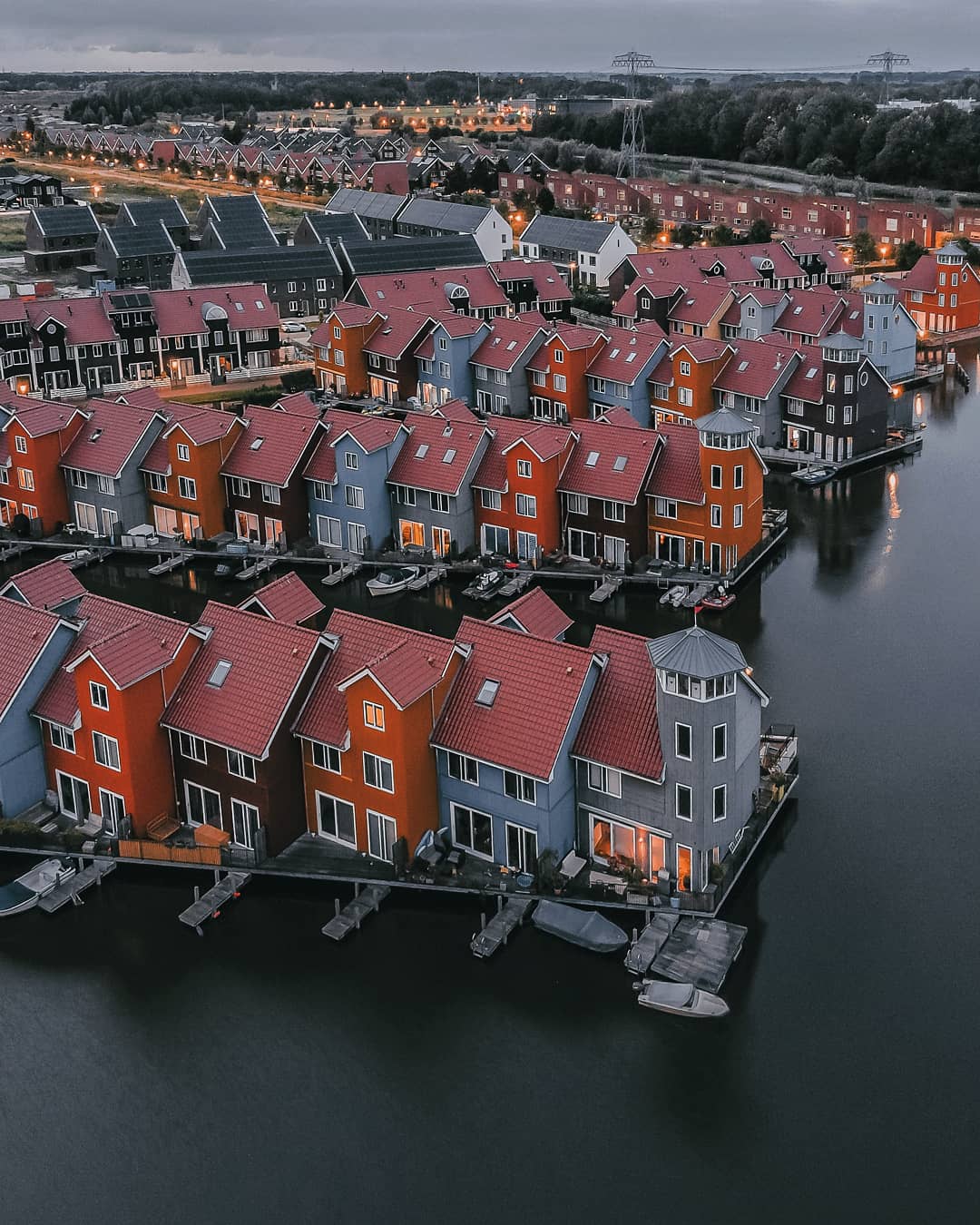 10. ACLO
You've probably heard about ACLO during the welcoming ceremony or your faculty introduction sessions, but here's a quick PSA in case you have forgotten what it is all about. ACLO is the largest student sports association in the Netherlands and by joining as a member for a small yearly fee, you can access several different sport and fitness facilities throughout the city. As we all know a healthy body equals a healthy mind, so you should definitely swing by one of the ACLO stations soon and work on that summer bod for next year.
Where: Blauwborgje 16, 9747 AC Groningen (ACLO Sportcentrum) & Stationsplein 7, 9726 AE Groningen (ACLO Fitness city centre)
What for: sports, summer bod preparation
So here you go. These were 10 places that I think you should definitely try to find during your first weeks at uni. Pro tip: take some new friends and organize a bike tour around these places or check out this list on Google maps to find an overview of all the places mentioned above ;)
Do you have other suggestions of places that everyone new to Groningen should see in their first weeks here? Let us know in the comments below.
About the author
Asmo
Hey there! My name is Asmo and I'm a Finnish/German student exploring life in the Netherlands. Besides being into photography and politics, I am currently completing my double master's degree in European law and international law. Oh, and I write blogs as well.
Comments