10 cheap and fun day trip ideas for UG students
| | |
| --- | --- |
| Date: | 17 May 2023 |
| Author: | Hylke |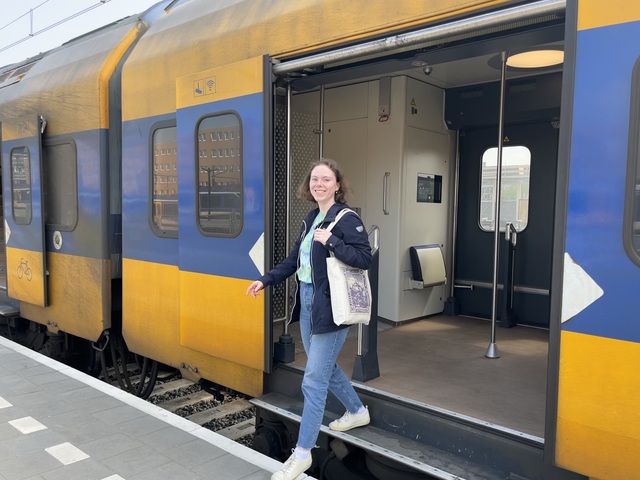 Now that the weather is getting better and better and the last exam period is still some weeks away, it's the perfect time to get away from Groningen for a little while to indulge in culture and nature, or to relax. From going to Schiermonnikoog to visiting Giethoorn, there are lots of fun things to do in the North of the Netherlands! Here are 10 cheap and fun day trip ideas for you to enjoy.
The Hortus Botanicus Haren is just a short trip away. There, you can visit the beautiful, blooming gardens for only €6. They have lots of different gardens to admire, such as a Chinese garden (which I highly recommend because it's SO beautiful), a rock garden, a butterfly garden, a greenhouse, an apiary and even woods! When you're tired of walking around you can eat or drink something at the restaurant overlooking the water garden. If you visit on Sundays in July and August, the Chinese tea house will also be open.
#2 Schiermonnikoog
The smallest Wadden island is a perfect destination for a day trip. You can easily take the bus to Lauwersoog and then a ferry to get there. There are numerous sights to see such as the lighthouse or a real whale's jaw, and more. You can also bike around the island or visit the beaches for a quick swim. This trip is definitely on my bucket list!
Want to look at the stars and planets with your friends or significant other? Visit the oldest working planetarium in the world! After a 15-minute explanation of the planetarium you are free to roam around and see all the exhibitions. It's quite a small museum, so you will probably have lots of time left. Lucky for you Franeker is a lovely city to walk through!
You could combine your visit to the planetarium with a visit to Leeuwarden as well. Throughout this beautiful city, there are 52 stones on which stanzas and phrases from local, but also nationally known, poets and writers are written. Most of them can be found in the historic city centre. At the VVV-shop you can get a handy route book that guides you through all the poems, but you can also download the free app. By taking in the phrases on the poetry stones and their surroundings, you get to know the city and its cultural history in an unique way.
In the small town of Pieterburen you can find the Seal Sanctuary which is an international scientific institution and the most advanced seal hospital of Europe. The centre studies the seal and its habitat, protects seals and preserves the areas in which they live. At the centre, you can learn all about seals and view them in three phases of rehabilitation. Who doesn't want to stare at cute seals, right?
When you think of WOII, you might think of the concentration camps Bergen-Belsen or Auschwitz, but did you know that there was also a camp in the Netherlands? In the middle of Drenthe, you can find Westerbork. A camp that was known as 'the gateway to Hell' because it was a transit camp to concentration camps like Auschwitz and Sobibor. Now, it's a memorial centre where you can learn about the camp's history and visit the remains. This might not be such a fun day trip, but a highly intriguing and important one which I highly recommend.
If you are in desperate need of some relaxation, I would recommend going to Lauwersmeer National Park where you can walk in nature, relax near the water and (if you feel like it) can even do some activities on the water. Other than that, you can spot many (special) birds there and, if you stay until the sun's down, the Milky Way as well!
Another beautiful nature area to visit is Giethoorn. The village is basically the Venice of the Netherlands as, historically, the houses could only be reached by boat. Now, because of the tourists, you can also walk along the canals and go over bridges. Gather your friends, take some snacks and drinks with you, rent a boat and go on the water! It's a lovely way to spend a warm and sunny spring day.
Near the border with Germany, you can find the fortress of Bourtange, which was built between 1580 and 1593 during the Dutch Rising in order to keep an eye on the exchange of supplies between Bourtagne and Germany. It's quite a small village with a museum, some restaurants and some shops so it's perfect to visit in a day!
Lastly, another historical site in Drenthe: the Hunebed Centre in Borger. Spend your day admiring the largest dolmen in the Netherlands, learning about the people who built it and how they lived, and walking through nature. Definitely worth it if you want to learn more about Dutch history.
So there you have it, 10 cheap and fun day trips you can go on to relax before exam season starts! If you've ever been to one of these places, or have other day trip recommendations, let us know in the comments. Hopefully, you'll have a fun day! :)
About the author
Hylke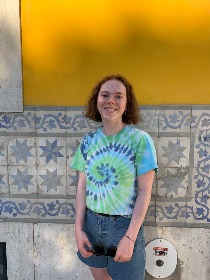 Hiya! I'm Hylke, a Dutch MA English Literature student. People often ask me if I'm Frisian, but sadly I'm not; I just have a Frisian name. I love reading, writing, meeting with friends, and the colour yellow, so much so that I take pictures of every yellow wall I can find!
Comments