Best places in Groningen to read articles during your PhD
| | |
| --- | --- |
| Date: | 20 September 2018 |
| Author: | Anne-Grete Märtson |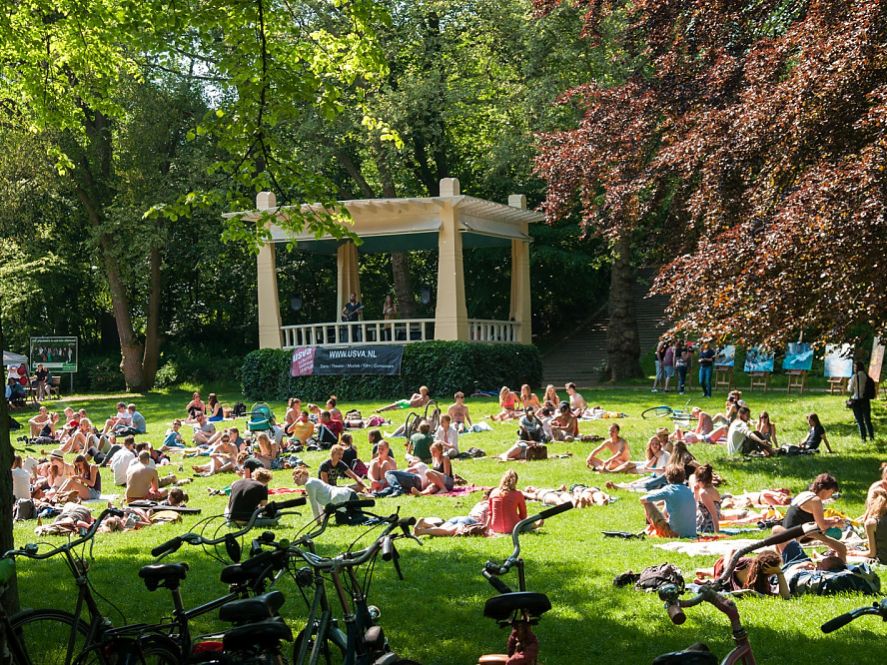 I have lived in Groningen in just over a year. In my free time I enjoy reading for pleasure but surely a lot of reading must be done for my PhD.
Parks
Noorderplantsoen
On a sunny day (which has been often these days) there is plenty of space in this park to find a quiet sport to lay out your blanket and have a small picnic-reading session.
Stadspark
Stadspark is a huge park close to Westerhaven. If you want to turn off the city buzz and find a place outside you want to focus it is a great place. Some places in this park have a forest feel for sure.
Martinikerkhof
This is a very central tiny park, just beside the Martini tower. I like it because, as mentioned, it is close by the center and usually I have not seen a lot of people there. If you do not want to sit outside, just by the garden is hotel Princenhof with a Grand Café. Do not be discouraged by the fancy name, the food and drink prices are actually comparable to other places in Groningen, maybe just a bit on the higher side.
Cafes/restaurants
Starbucks by the Academy Building
If you truly want a good student feeling, of course going to the Starbucks in the center will give you the feel on travelling back to your undergraduate times. However, it is still a good place to focus and have a good coffee. If that does not sound appealing, then for true focus you can go to the RUG Library situated in the same building. If quiet environment and studying people make you more focused, then definitely this is the place for you.
Food Matterz
A new café Food Matterz, situated just on the corner of Binnenstad (Oude Ebbingestraat 86) was opened last year. This is a nice place, where you can have a nice sandwich and sit for hours reading, possible to sit inside and outside.
XO
XO is a café situated in Folingestraat 13 which serves nice selection of foods. They promote their fair trade and eco-conscious foods. Very sweet place with a nice inner garden, where you can enjoy reading or working on a warm day.
Feel Good
Another sweet café just around the corner from the Academy Building. Similar to XO, as you can also find eco-conscious foods there. It is very lovely to sit outside by the street, read and do some people watching in your breaks.
Coffee Company
There are actually several Coffee Companies in Groningen, but a really nice one, what I have also heard from others is the one next to Albert Heijn in Oude Ebbingestraat. If you do need a frequent top-up of your coffee then I suggest you choose this place to do your reading.
Other places
CMB – Central Medical Library
This library is situated in the UMCG, 4th floor (stairs from Winkelstraat). Another nice place to really focus on working and reading. As I mentioned before, it is always nice to see other people focused and working, at least that also gives me motivation to bury myself in reading.
This is a short list of places in Groningen and there are definitely many more places to visit. I might not have been able to find all the places, but as Groningen is known for its nice food places and many cafes then I suggest you explore also yourself. To get the best results of your work I suggest you try out different places and see what suits for you. It is also good to vary between places and switch your so to say workplaces or reading places. Enjoy Groningen!
About the author
Anne-Grete Märtson