3 Minute Thesis Competition 2019
"An 80,000 word thesis would take 9 hours to present. Your time limit: 3 minutes…"
Three Minute Thesis®
The Three Minute Thesis (3MT®) competition celebrates the exciting research conducted by Doctor of Philosophy (PhD) students. Developed by The University of Queensland (UQ), 3MT cultivates students' academic, presentation, and research communication skills.
The competition
Since its beginnings at the University of Queensland, 3MT competitions are now held at universities all over the world. The University of Groningen (UG) will hold its annual 3MT competition on March 13th, 2019 !
Call for participants!
Are you an enthusiastic PhD student and enjoy sharing your research with a broader public audience? Apply to participate in this years UG 3MT competition!
How to apply:
We are looking for 12 participants who would like to compete for the UG 3MT champion title. To apply, please submit a 150 word summary of your presentation plus one slide before February 1st, 2019 via the Apply Now! button below.
Four enthusiastic PhD students will be selected from each Graduate School cluster (Science and Engineering, Medical Sciences, and Social Sciences and Humanities). The 12 selected participants will have the opportunity to participate in training workshops given by media training experts to help you prepare for the competition.
Timeline to the competition:
1 February 2019 - deadline application
8 February 2019 - selection day (successful applicants will be notified)
19 February - first training event (morning or afternoon)
Week 9/10 - second training event (morning or afternoon - organized by MindMint)
13 March 2019 - UG 3MT Competition in the Groninger Forum (information on attending the event will be posted here at a later date).
18 April 2019 - Deadline for submissions to Coimbra Group 3MT Finals
5-7 June 2019, Coimbra Group 3MT Finals in Krakow, Poland.
UG prizes
Three prizes will be awarded by the jury at the end of the UG 3MT event to the top PhD contestants:
1st Prize
Up to €1,250 travel expenses for an international conference and, if the UG winner will prove to be one of the shortlisted candidates for the Coimbra Group Finals, funded travel and accommodation to represent the University of Groningen at the Coimbra Group Conference in Krakow.
2nd prize


Up to €500 travel expenses for a conference/workshop

People's choice award (selected by the audience)
Up to €250 travel expenses for a conference/workshop

Prize winners will be announced at the competition. The decision of the judges is final. Videos of the finalists' pitches will be posted on the website and the winner will be enrolled in the Coimbra 3MT competition 2019.
Members of the Jury
Prof. Lou de Leij, Dean of the Groningen Graduate Schools (Chair)
Prof. Marieke Timmerman, Professor, Faculty of Behavioral and Social Sciences
Vakil Takhaveev, PhD student Science and Engineering, last year's 3MT competition winner.
Everhard Tilstra, PhD student Law, Gopher Chair.
fifth member to be announced.
Coimbra Group Finals
After the UG competition, a video of the winning pitch will be sent to the Coimbra Group. From the submitted video's, their Doctoral Studies Working Group will choose the top three entries by April 18th 2019. These three shortlisted candidates will compete at the Coimbra Group Annual Conference in Krakow from June 5th - 7th, 2019 .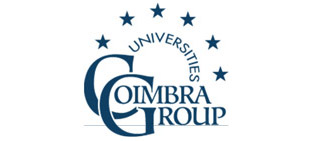 More information about 3MT®
---
Are you in Science and Engineering or Medical Sciences? We are also hosting a Famelab competition together with ScienceLinx which will be held on March 28th, 2019. Why not register for both?
| | |
| --- | --- |
| Last modified: | 04 December 2018 11.42 a.m. |