Student life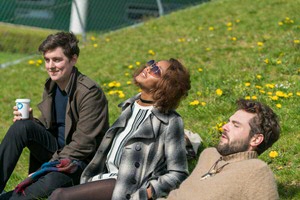 Student life is about so much more than just preparing you for a lifetime of achievement. During your time in Groningen, you'll get to experience everything the city has to offer, from a vibrant art and music scene to a unique, student-inspired nightlife.
Join the Club
Follow your passions, build on your interests and make new friends by joining one (or more) of our many student-run sports-, study- and student associations. Develop your artistic side or cater to your cultural interests by becoming a member of the USVA, which hosts student film festivals and other cultural events and offers courses in performing arts and musical performances. If staying fit and active is a priority for you, joining ACLO is a must - it's only Euro 60 a year. With access to 49 sports clubs, offering up to 100 disciplines, ACLO is the biggest student sports association in the Netherlands. As a new student coming to Groningen you should also take part in the KEI- or ESN-weeks. At these student-run introduction weeks, you will get the chance to meet new people and see everything the city has to offer, including the best places to hang out.
Party Town
Did you know that Groningen is home to a number of world-class festivals? Artists from all over the world regularly visit the city to play at events such as Eurosonic, Noorderzon, Kingsland and Kadepop, amongst others. With over 400 street art installations and a number of internationally renowned museums, Groningen is an artsy city. But as the quintessential Dutch student town, Groningen also offers an unparalleled nightlife, with over 150 bars and entertainment venues attracting people from far and wide. One of the things that make the nightlife so unique is that unlike other Dutch cities, Groningen does not have regulated closing times, which means you can party all night long. Free entrance is standard and student discounts common, making the city the perfect place for those on a student budget.
Young City
While Groningen is an old city with roots that can be traced back to the Iron Age, population-wise it's one of the youngest in Europe. With an average age of 34 years, the city has a unique vibe that you won't find elsewhere. Our university buildings are spread throughout the historic centre, with students living throughout town. This is why students here call the city their campus. Recently named the "biking capital of the world" it's no surprise that Groningen has a fantastic biking infrastructure - everything is just a short bike ride away. The city itself has everything you need, from open-air street markets to popular fashion chains. There's also a lot to explore outside the centre: stroll along the canals, visit the iconic coloured houses at Reitdiephaven or challenge yourself by climbing Europe's tallest freestanding climbing wall.
Great Base
Groningen makes an ideal base from which to launch your travel adventures. For open space and fresh air, you can go and explore the seaside or one of the Dutch islands - located just 40 km from the city centre. Most of the Netherlands and several large German cities such as Hamburg, Bremen and Dortmund are reachable by train, car or bus in just a few hours. With Amsterdam just a 2-hour train ride away, there's no excuse to miss out on happenings such as Amsterdam Dance Event, Gay Pride or King's Day. Plan your weekend getaways to Belgium, France or Denmark - all of which are mere hours away by train, car, ferry or bus. Moreover, Groningen-Eelde airport serves as a regional hub for international flights, which means that you can fly all over Europe from Groningen.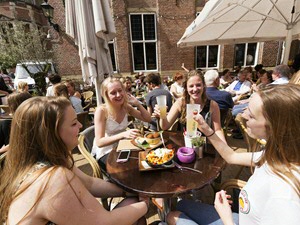 | | |
| --- | --- |
| Last modified: | 13 September 2022 3.33 p.m. |