UCF Ambassadors
As UCF staff we are of course very proud of our Global Responsibility & Leadership programme. However, we don't stand alone in this! We've gathered a number of impressive UCF ambassadors who feel the same way. Get to know them: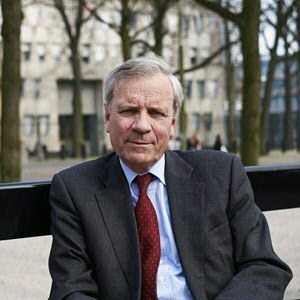 Jaap de Hoop Scheffer
Prof. de Hoop Scheffer, who was Minister of Foreign Affairs and Secretary General of NATO, has a long career in international relations. De Hoop Scheffer is an expert in the field of law, international relations and peacekeeping and is committed to the promotion of the 17 Sustainable Development Goals of the UN. He has personally contributed to good Education (goal 4), Peace, Security and Justice (goal 16) and Partnerships for the Goals (goal 17) to create peaceful and inclusive societies for sustainable development.
Prof. Jaap de Hoop Scheffer warmly supports University College Fryslân. "I believe in the concept of a University College. It is a broad education programme that stimulates young people's own responsibility and connects to many master's programmes. The bar is high and attracts good students", says De Hoop Scheffer.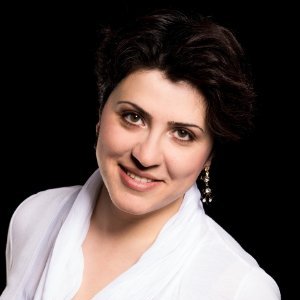 Somaye Dehban
Ms Somaye Dehban is the founder of Your Funding Network and CEO of Lattice Consultancy. She has concentrated her interest on issues related to her core values: equality, inclusion and diversity with a special attention to programs where transparency and sustainability are cross-cutting matters. Ms Dehban's philosophy and life motto is "Sharing is Power".
As a University College graduate herself, Ms Dehban was asked as representative from the "professional field" during the accreditation of the GRL programme and shared her views on the opportunities as well as challenges of entering the labour market after completing a University College education. "University College Fryslân has already envisioned various interventions to prepare UCF alumni for life after their bachelor programme. It is an impressive programme to be a part of!"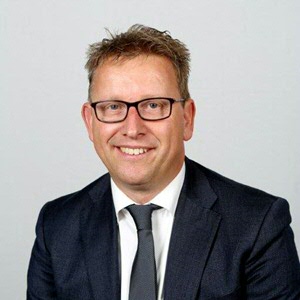 Jacques Buith
Jacques Buith, born and raised in Leeuwarden, Fryslan. Jacques is a senior Partner at Deloitte with more then 30 years' experience in advising Global clients. Currently he serves as the Global Lead Partner for the United Nations and the Managing Partner for Risk Advisory within Deloitte North and South Europe (NSE). He currently serves on the Executive of Deloitte North and South Europe (NSE) and the Executive of Deloitte Global Risk Advisory.
In his global roles, Jacques is a senior advisor on the strategy and execution of transformational client, and priority market plans for Deloitte Risk Advisory. More specifically he is focused on growing the Sustainability practice and serving both UN / international donor organizations and private sector clients on the topics of Purpose, Strategy, Impact Assessment and SDG activation.
With more than 30 years at Deloitte in Risk Management, Governance and Regulatory, he has a wide experience in advisory and assessment roles. During his distinguished career in professional services he advised multinational clients in Financial Services, Technology, Media, Telecom, Industrial Products and Services and Automotive. Next to that he was the Project Advisor to the World Economic Forum on their 'Risk & Responsibility in a Hyper connected World' initiative for several years between 2011 and 2015.
Jacques is very interested in supporting UCF students in their journey by bringing the Consultancy and private sector experience into the projects. "I am committed to bring my experience in serving global clients and more specifically 'the UN world' into the class room. Embedding the UN SDG's into the strategy of many organisations both locally, nation wide and globally is my main motivational driver.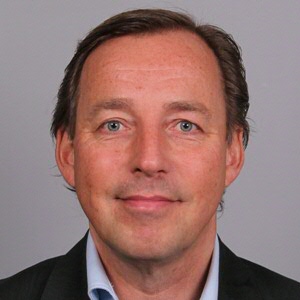 Jan Bles
Mr Jan Bles, born and raised in Fryslân in a family with an international dairy background, worked for more than 30 years for Royal FrieslandCampina of which around 20 years in Asia and Africa for one of the affiliates. During his time working in the Global Dairy-Food Industry, Bles gained in-depth knowledge and experience addressing global food challenges related to health, sustainability and global distribution. Currently Mr Jan Bles is Senior Strategic Advisor in the Food Industry working for various international companies.
Jan Bles is very interested in the potential involvement of GRL students in Living Labs, where students can contribute to current leadership challenges. He has an obvious connection to the Frisian region, and has international business experience that uniquely works with various stakeholders According to Bles: "being a global citizen means connecting the global to the local businesses and stimulate the idea of working according to an inclusive business model. I am excited to work with GRL students and I am happy that I can share my expertise in this."
| | |
| --- | --- |
| Last modified: | 07 September 2020 09.07 a.m. |