BSc Global Responsibility & Leadership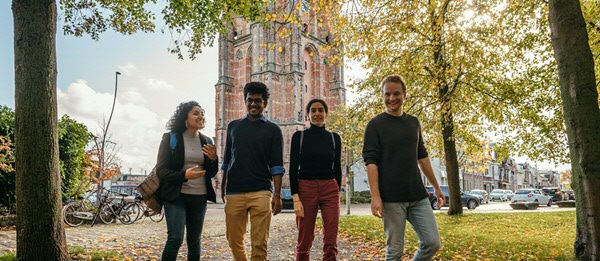 Le programme en bref
Le Bachelor international inspiré par les objectifs de développement durable (ODD)
Vous cherchez une formation supérieure qui vous aide à contribuer au monde de demain ? Le Bachelor Global Responsibility & Leadership est fait pour vous ! Vous étudiez des problèmes mondiaux sous des perspectives différentes et vous contribuez à l'identification et à la mise en œuvre de solutions locales. Le Global Responsibility & Leadership est une formation thématique de l'University College Fryslân et un programme Liberal Arts and Science, ce qui veut dire que vous suivez un enseignement basé sur plusieurs disciplines académiques avec une attention accrue pour le développement personnel. Inspirée par les objectifs de développement durable l'Organisation des Nations Unies (ONU), la formation est à petite échelle et orientée à l'international. Au cours de la première année, vous habitez avec des camarades de cours du monde entier et vous passez une période d'étude fantastique.
Notre date limite de soumission des candidatures est le 1er mai.
Pourquoi la responsabilité mondiale et le leadership?
Rejoignez un environnement international stimulant

Suivez les cours de professeurs de haut niveau qui effectuent des recherches actuelles

Apprenez à aborder des problèmes à partir de plusieurs disciplines

Faites des recherches et trouvez des solutions locales

Profitez de la possibilité de vous épanouir

Bénéficiez d'un logement garanti et passez des années d'études fantastiques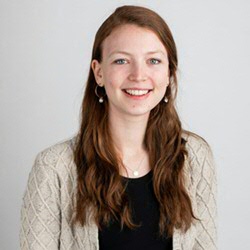 Student testimonial
Kari, Zeist, Pays-Bas
I only stumbled upon this study by accident. It might not have been my original plan, but I am happy that did not work out, otherwise, I would not have been here now. I wanted to live in a town that gives you a village feel but can offer you everything a city can. Leeuwarden has become my home and my classmates have become a surrogate family. For long I have been fascinated by economics and its power in the world. I truly believe money is power. I also care a lot about sustainability and human rights. This program combines these two interests perfectly. I am learning a wide variety of basic knowledge, I learn about effective and responsible leadership and I am learning a lot of useful skills like writing, presenting and communicating. This I can hopefully use in becoming an expert in sustainable investments. On top of that, this program supports personal development. I was one of the first to study this new program. It makes me feel like an adventurer, even though the program is still figuring a lot out still. Though this gives us the opportunity to help shape it. All in all, I am happy and proud to call myself a student of this programme.
Découvrez l'University College Fryslân
Suivez un cours en ligne

V

enez assister à une journée de cours

Visitez la journée portes ouvertes

Suivez un séminaire en ligne Meet & Greet
Information générales
Étudier à la Rijksuniversiteit Groningen, c'est intégrer une université du top 100. Onzième faculté de la Rijksuniversiteit Groningen, le Campus Fryslân est situé à Leeuwarden, la capitale de la province de la Frise. Le Campus Fryslân est une faculté interdisciplinaire où l'enseignement et la recherche présentent un intérêt social national et international. Le Bachelor Global Responsibility & Leadership est hébergé par l'University College Fryslân au sein du Campus Fryslân.
Des questions ?
Vous voulez en savoir plus sur les études Global Responsibility & Leadership ou sur l'University College Fryslân, vous avez des questions sur les études en général à Leeuwarden ou sur la procédure d'inscription et de sélection ? Veuillez nous contacter par téléphone au +31 (0)6 11548441 ou par mail à l'adresse ucf-grl rug.nl . Nous vous aiderons volontiers !
L'équipe de l'University College Fryslân
| | |
| --- | --- |
| Last modified: | 13 January 2022 09.03 a.m. |