The best areas to live in Leeuwarden
Coming to a new country and city can be quite overwhelming, so you may need a little help finding your way. Finding a place to live can be especially challenging when coming from abroad. Thus, we would like to give you some tips for finding a good area to live in Leeuwarden.
Leeuwarden is a small city, but there are several areas that all come with their own vibe. Personally, I think these are the most fun places to live as a student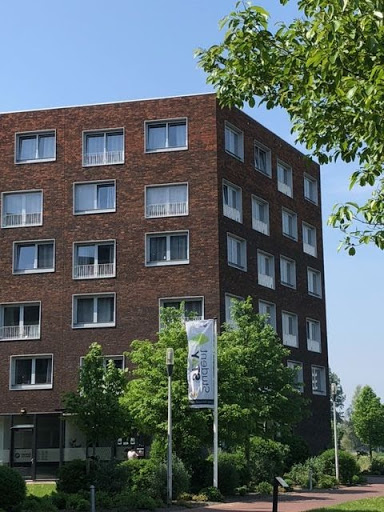 Bilgaard
This place is my number one on the list. It is located in the north of Leeuwarden, and it's a typical Dutch neighbourhood from the 60s. There are a lot of different nationalities and cultures living in this part of town. In the past few years it has become the place where a lot of students live because it is cheaper and schools are nearby. Student stay is an organisation that has a building in this area where students of different universities stay and rent a room. You can take a look at the website here. Another nice thing about this area is that almost everything is within walking distance, such as supermarkets, clothing stores, household and inventory stores and places where you can buy different types of food. It is also close to a beautiful small forest where you can take walks or ride your bike. The city Centre is a 30-minute walk, but if you have a bike or take an electric go scooter you can be there within 10 minutes. It is a very popular place so if you want to live here you need to be fast. The rent is around €300 a month for a room.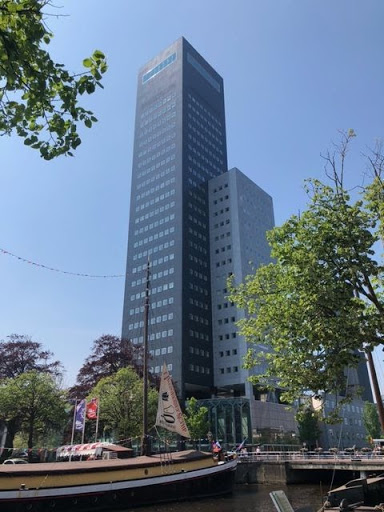 Centre
The Centre is a beautiful place to live, you have everything within walking distance and especially if the sun is shining it is very lively. You have fun restaurants with terraces next to the canals and a few shopping streets where there is something for everyone. From the city centre, all other areas in Leeuwarden can be reached within approximately 15 minutes by bike. Of course, you can also take public transport to move around. The housing situation is not as easy in the centre because everything is a little more expensive, and it is harder to find a place. If you want to live in the centre, you will probably live in a student house, which is a shared house with probably 2 to 5 people. Most of the time it has a shared bathroom, living room and kitchen. If you are a person who loves to be around other people, this is probably something for you. You also have places like Markt 058, where you can get a small apartment for yourself. For a room between 10 and 15 m 2 it is around €400 a month.
The west
If you look on the map of Leeuwarden and go more to the west you can find neighbourhoods like Vossenpark, Westeinde and Transvaalwijk. It is a calm, more family like neighbourhood from the 70s. From the perspective of a new student who comes to this area for the first time it may seem like a maze, but the longer you're there the easier it will be to find your way around. These areas are a little bit out of the centre, so they may give you a different feeling than other neighbourhoods. It is much calmer, and you are very close to the Frisian land. Also, from here you can get to any place you want, for everything you need with your bike, and you have supermarkets, interior stores, flower shops, places you can take a walk and places you can get take-out food. This area is also a little bit cheaper than the others, but you won't get a full apartment to yourself. For a room it is around €250 a month. If you are looking for a more calm experience and really want to experience the Dutch way of living, this is the place for you.
Huizum
Huizum, translated means ''by the houses'', is an old village which was declared as a part of Leeuwarden on the first of January 1944. Huizum has a lot of history and that makes it so interesting to walk through because you can still kind of see that it was a village by itself. In my opinion, Huizum is the perfect representation of a family area. It has a lot of different houses and many parks where you can take a walk. You can find a small shopping street called ''de Schrans'' where you can find a supermarket, a delicatessen shop, a butcher, a drugstore and a few stores where you can get almost everything when it comes to pets, interior, school, art and decorations. It is also the place where a lot of primary schools are, and it is a really calm area. In this area you have neighbourhoods called ''Achter de hoven'' and ''Zamenhof Park'' which are also fun places to live because they are near the center. In this area you're less than a 10-minute cycle from the city centre. When it comes to living space there are quite a few rooms available and most of the time these are shared houses. But it is a beautiful area to live in. The average cost for a room is around €300 a month, but you need to keep in mind with any of these prices that the cost may go up because of gas, water, electricity or other fees you may need to pay.