Studying at another faculty: A minor at the UG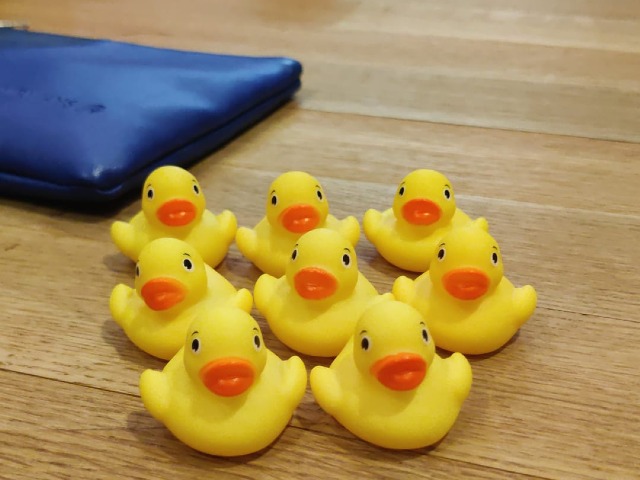 Students of the Global Responsibility & Leadership programme have the unique opportunity to spend a year abroad, do an internship, a pre-master or study at another dutch university. During this so-called 'minor' space, they broaden their horizon through exploring different cultures or deepening your knowledge and skills. Eight students reflect on their experiences. This week Maya and Thies dive into their minors at the University of Groningen.
Maya followed the minors 'Einstein Physics' and 'Astronomy through Space and Time'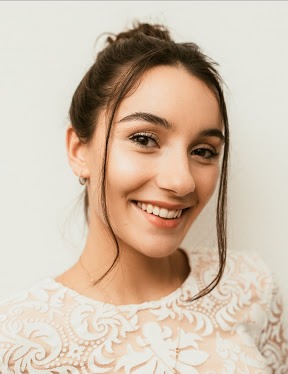 In the previous semester, I have focussed upon two different minors named 'Einstein Physics' and 'Astronomy through Space and Time'. Both minors are from the University of Groningen, were worth 15 EC's and lasted one term. 'Einstein Physics' was the minor I have followed during the first block of the semester, and it explored the fundamentals of modern physics. This means we covered concepts like relativity, quantum mechanics, zoomed into the smallest particles we are made of and all their implications. 'Astronomy through Space and Time' was the minor I followed during the second block of the semester. This minor provided an astronomical perspective of humanity's place and time in a constantly changing universe. Courses went into the evolution of the universe, astronomical insights, the formation of life and the search for extraterrestrial life.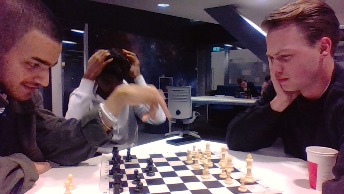 I experienced my minor very surprising and very different from UCF. Concepts were sometimes difficult because they are truly 'beyond our imagination', but the overall experience was extremely positive. Firstly, the social aspect was a lot of fun considering you meet people from many different backgrounds and make new friends with completely different interests. I was in a study group with people from Medicine, Biology, Economics and Computer Science, yet we still all shared this niche interest. Secondly, I did not expect to enjoy the content of physics and astronomy as much as I did. I mostly found myself interested in how we can study the earth from outer space. This has even led me to choose a master where I can focus more on such concepts.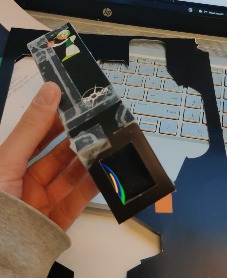 Even though everything was very different from UCF, it still tied into the curriculum. The minors helped put life on earth in perspective and made me feel more interconnected to everything around us. We learned that we are all made from the same particles even smaller than atoms, whilst we also learn that earth is part of just one of millions of galaxies. All these galaxies are also created from the same particles. Think of Carl Sagen's 'Pale Blue Dot'. It makes us unique and special, but also irrelevant in the vastness of the universe.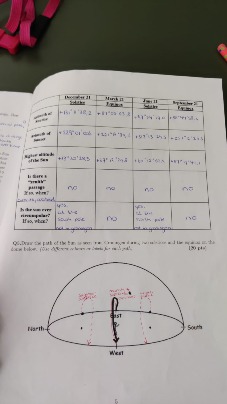 Although I really enjoyed my minor, there were also downsides to being away from University College. What stood out the most to me, was the different style of lectures. Everything was online which is ofcourse a limitation to the experience, but it was still very noticeable that traditional lectures work completely differently compared to UCF. I see them as traditional, because a normal lecture requires no class interaction at all. Group sizes were in this sense also way bigger, as there were 150 students following the Minor's. Another thing that stood out is that the UCF approach is interdisciplinary. Concepts and problems discussed never have a single answer, meaning there is always space for discussion. However, courses like these are very straightforward, meaning there is simply a right and wrong with no in between. Especially with students coming from all these different backgrounds, there were definitely some missed opportunities.
Thies about his minor 'politics and public administration'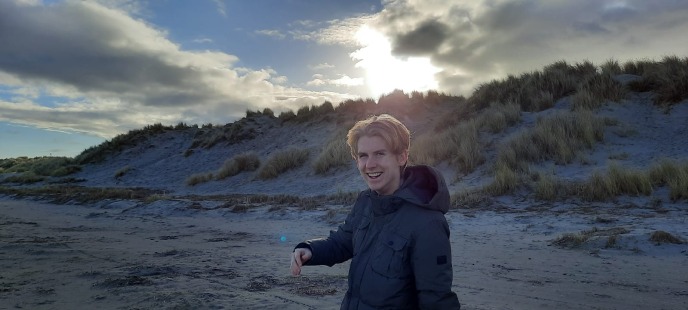 For the past couple of months or so I have been travelling back and forth between Groningen and Leeuwarden. Since I have a nice room in Leeuwarden I decided to remain living here and go and study in Groningen for my minor. I chose to do the minor 'politics and public administration' which is partly Dutch. This meant that for the first time ever, I could follow some courses in my native language, Dutch. Quite the difference if you would have asked me beforehand. Yet the transition was not as intense as I had initially thought. Actually, I experienced the opposite: studying, reading and preparing for the lectures was a lot easier. I also experienced that discussing uni at home became much easier without the annoying translations.
One thing I found difficult was that people attending class at Uni Groningen already had friends from their original studies, this meant that there was very little interest in making new friends from their side; resulting in phone dominated breaks. After a couple of weeks, I managed to get a small group of great friends with whom I still, after the minor has officially ended, remain in contact.
Overall though, the most difficult part of the minor experience was constant travelling. Travelling and being on the move longer than one actually has classes is quite demanding. Now I am looking massively forward to returning to UCF where the travel time is as little as 5 minutes. I also have missed my friends and the great and interactive classes. In the end, I am very happy with the minor and my experience in Groningen. The experience of studying in Groningen has really added new insights and I believe I can return to UCF with fresh and enthusiastic energy.
Read more minor experiences