#studentstories: going on an exchange to Coimbra, Portugal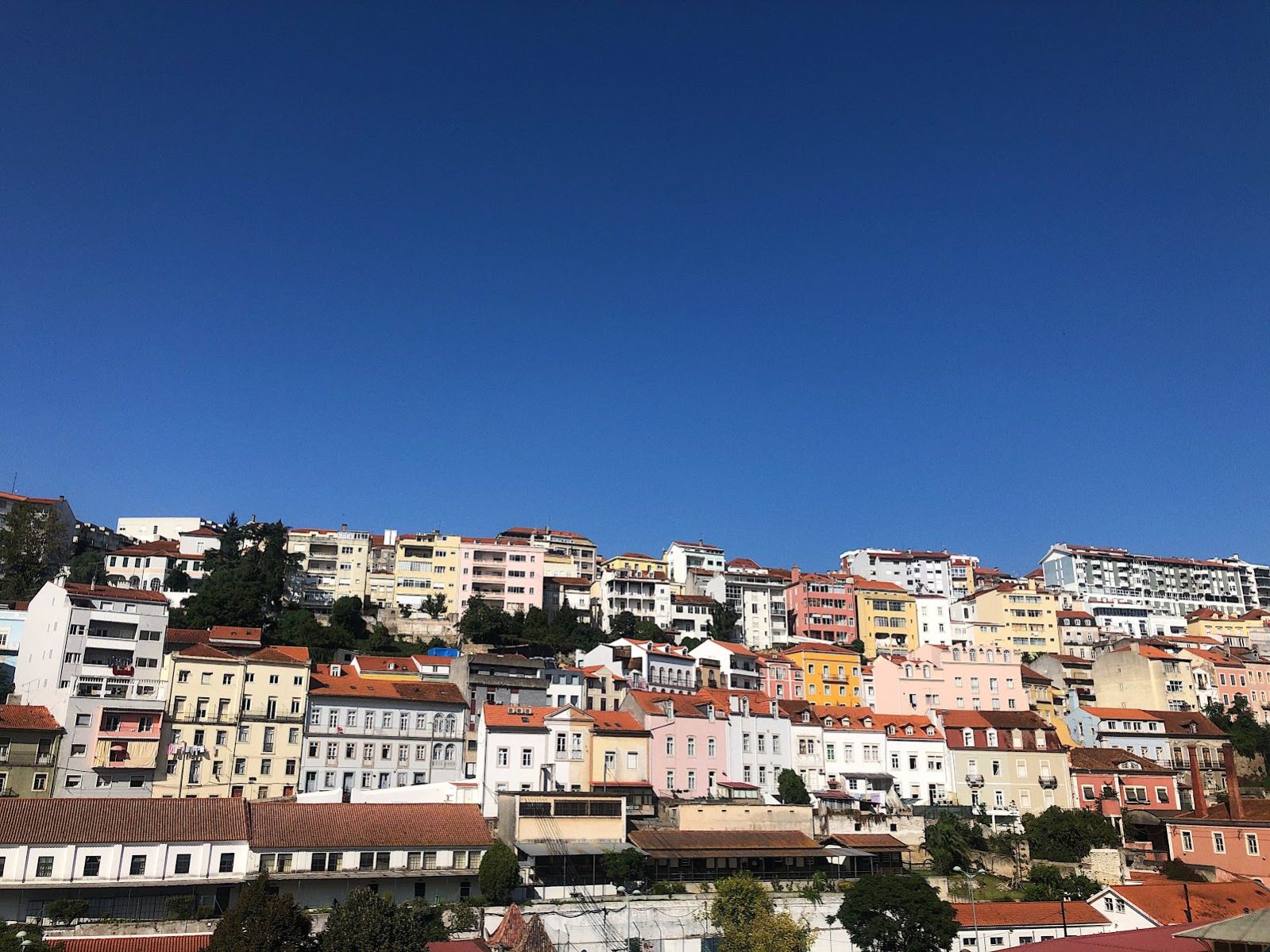 My name is Ester Alda and I have been living in Coimbra in Portugal this semester. I was the only third-year student going on an exchange this semester, which has been an experience that I will be forever grateful for. Living in Portugal for around five months, and studying at one of Europe's oldest universities, has been a total adventure from the beginning to the end, and I want to write about some of the highlights, and some struggles, I experienced during this exchange.
Starting from the beginning, I moved to Coimbra in mid-September 2020, after a bit of a struggle and stress in getting a confirmation from the University of Coimbra about if I could, in fact, come. Therefore, during the summer I took somewhat a risk actually going through with this exchange since the safer option would have been to go for a minor in the Netherlands. Finally, however, I got a positive response, making all the uncertainty worth it, and I moved full of excitement for the upcoming times. I moved into a student residence, on a floor with six other Erasmus students, in a house called "the Yellow house" which I thought sounded great. The first weeks were filled with exploring my new beautiful city and getting to know other students, as excited for the upcoming months as myself. When I arrived, Portugal was coping relatively well with the pandemic so the measures in place were not very strict. This allowed for good experiences without too many limitations. I saw from the start how lively the city is, full of students, although I have been told that this year has been very far from its usual life, understandably. Moving from the Netherlands to Portugal I imagined I could buy a bicycle to have a cheap and sustainable way of moving between places. I however saw quickly the major difference between Leeuwarden and Coimbra, which are ~hills~. Luckily Coimbra is not too large so on most of my travels, I go on my two legs which allows me to enjoy the beauty of the city every day.
Due to the pandemic, the academic year was pushed a bit back, allowing for preparation for the possibility of hybrid education, and great control on-site, which has worked efficiently. I was able to take a Portuguese A1 course, alongside politics and economics courses. Those courses were enjoyable and I learned a lot. Some of the classes were, however, quite different from what I am used to at UCF, and sometimes I missed the interdisciplinary approach to the subjects at hand.
Before moving I had heard that the Portuguese are very friendly and relaxed, which I agree entirely with after having stayed here. An interesting thing that really proved this to me, right in the first week, was that the classes always started 15 minutes after the set time. I thought this was just because the teachers appeared to be non-punctual. I then learned that this is a known thing in Portugal, as the first 15 minutes of a class are called "the academic quarter" meaning that the class does not officially start until after that time. I found this pretty funny, and I hope professors at UCF allow me to have some adjustment time when I come back to the punctual Netherlands ;).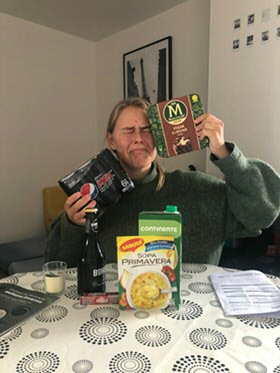 By mid-October, I was already quite familiar with the city, had made great friends, and was enjoying the University. Then I, and my housemates ended up being at the wrong place at the wrong time and we managed to catch the famous Covid-19. After followed three weeks inside the Yellow house, where we relaxed and recovered. Luckily none of us got severe symptoms. I got a mild fever and a headache for 2 days, no cough, however, to this day I still don't have a full taste and smell back, which has been quite the experience. At least I'm not missing out on the Portuguese food culture being a vegan in a country full of meat cuisine :). Besides all, I am extremely fortunate to have gotten a mild version, and we knew about the potential infection very early allowing us to isolate it right away, so we most likely did not spread it. Undoubtedly, I am closer to my housemates after this. I also realized how good friends I have made at UCF since they sent me some of my guilty pleasure food.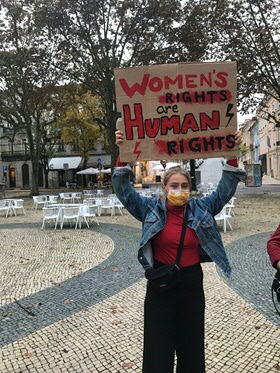 The fresh air was even fresher after that quarantine and since then the life has been quite stable here in Coimbra. The winter has been mild, of course with higher temperatures than I am used to. However, the houses here in Portugal are quite poorly isolated with no central heating, so the inside has been unusually cold for me.
During my stay, I have been able to go to the beach, go hike, join strikes, and I have visited the major cities, enjoyed the sun, and gotten to briefly get to know the Portuguese life, and I have loved every minute of it. I have made new friends for a lifetime, and my horizons have widened further. I will be back in Portugal, hopefully, many times and I will miss this beautiful country.
I am well aware of the privilege it has been for me to go on an exchange during a pandemic, and I cannot express how thankful I am for this experience. Nevertheless, I am also extremely excited to return to the Netherlands and finish the program with my great friends at UCF.