How to survive uni: My first week on Campus!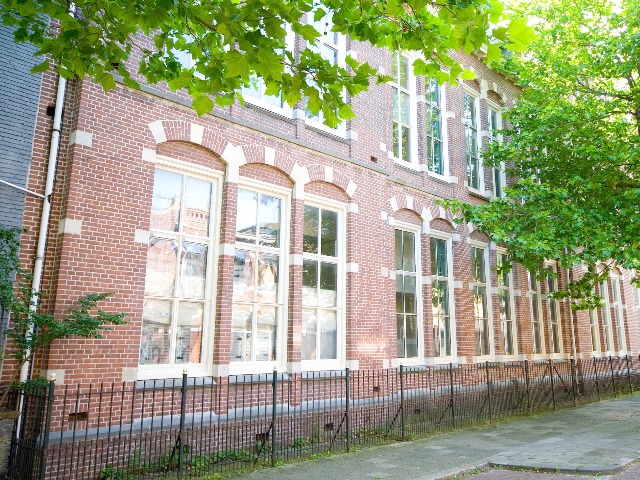 Living on campus has begun! Students of the BSc. Global Responsibility and Leadership (GRL) live with their peers at Kanaalstraat. Other Campus Fryslan (master) students are living in this big building in Leeuwarden too. Here you can socialize with neighbors, strike up casual conversations in the hallways, spend nights together in the common room, and much more! Student Vicki documented her first week living on Campus below.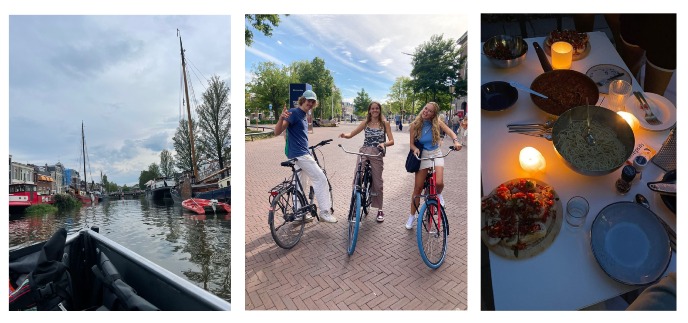 First day of classes! I cycled to the Beurs today, which took about 3 minutes. My friends and I rented a boat for a few hours to cruise through Leeuwarden's canals because the weather was so nice. We had a great time and I highly recommend everyone to do it as well. In the evening, we had dinner together in my friend's room. We each brought our own plate and cutlery, since everyone has their own kitchen in Kanaalstraat. It's very affordable and a great way to spend your nights with friends.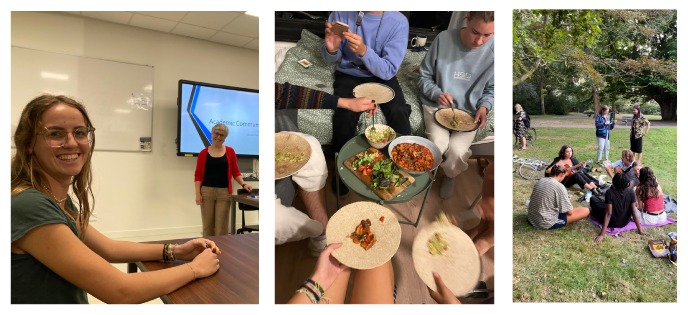 Because I only had a few classes on Tuesday, I began by preparing for them at the Beurs. After school, I relaxed at the park before cooking with my friends again in the evening.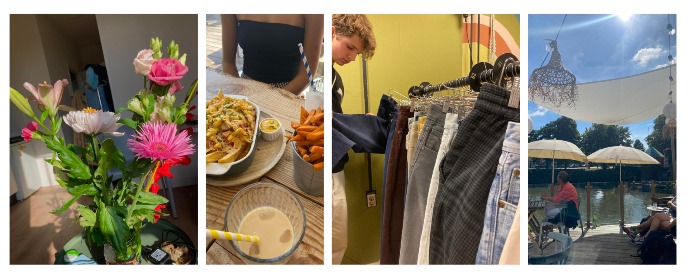 My days off are Wednesdays, so we started with a big brunch with my friends. After that, we went plant and flower shopping.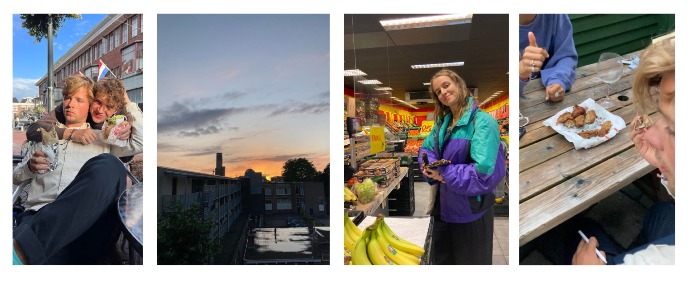 Today we had a guest lecturer from the University Library, which was very interesting. To avoid the heavy rain, I went fruit and vegetable shopping. In the afternoon we got some very tasty falafel in the city. We watched the sunset from Kanaalstraat in the evening and ate a Spanish national dish in the bike shed.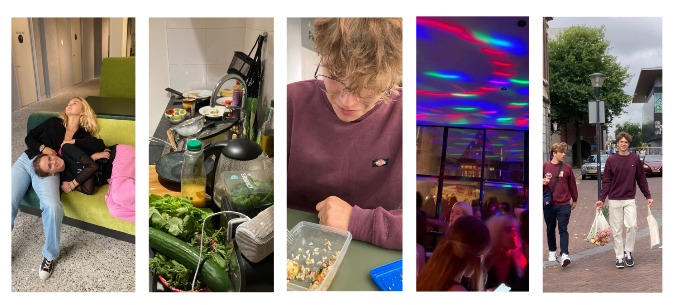 I went to the market to buy more fruits and vegetables, which are less expensive than at the supermarket, and I also got some really good bread. Since Fridays are in this term one of my busiest uni days, we had lunch at the Beurs in between classes. Luckily we could relax at the couches during the 10 minute breaks. In the evening I cooked dinner with friends and we had a cocktail party in the common room of Kanaalstraat afterwards.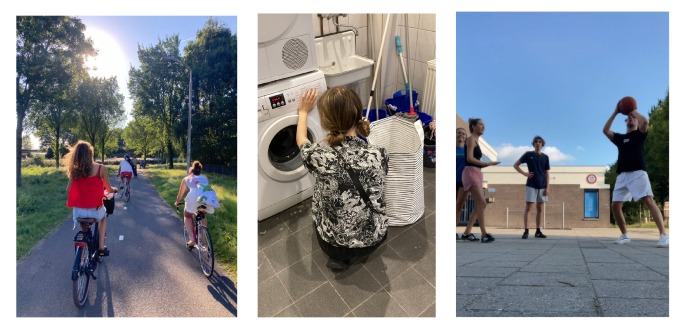 It's the weekend!! First, I cycled to the lake with my friends and spent some time in nature. After that, we played basketball and I did my laundry.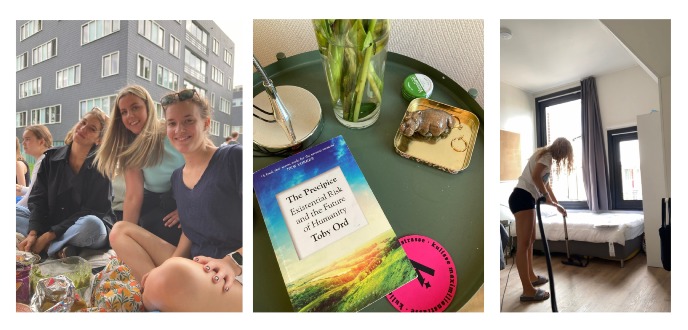 On Sunday, I cleaned my room and vacuumed it with one of the Henry Hoovers that are available on each floor. Then I finished my class readings and relaxed in the sun by reading a book and having a picnic at Prinsentuin park.