5 tips on Finding Housing in Leeuwarden - Don't worry, we've all been there!
| | |
| --- | --- |
| Date: | 16 May 2022 |
| Author: | Leslie Willis |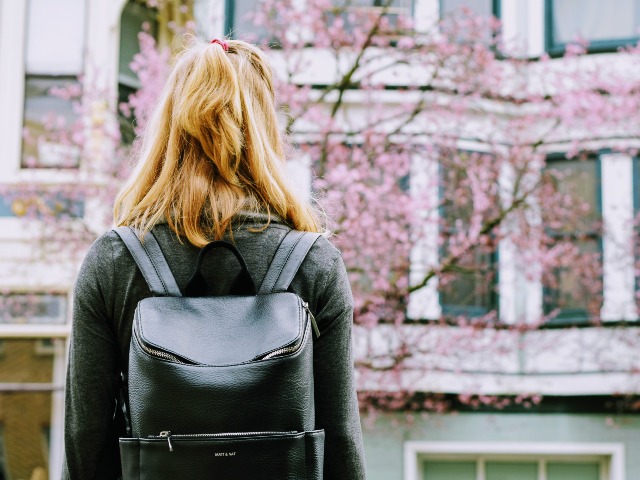 If you are reading this, you have probably decided to start a Bachelor's or Master's programme at Campus Fryslan. Happy to have you on board soon! However, starting University also means moving out and finding a room to live. In Leeuwarden, that can be tricky - more than you'd expect! So please keep reading and take this advice seriously, but most importantly: Don't worry, we've all been there.
Tip 1: Start Searching as Soon As Possible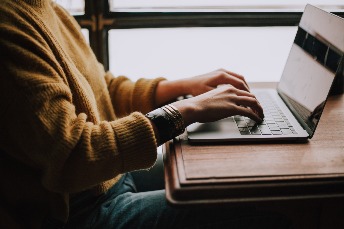 Whether you know about your admission status or not: Start looking for housing as soon as possible! If you end up not getting into the program you applied for, you will still be able to find someone else to take your contract. In the housing market demand is higher than supply. Check out the information on Campus Fryslan's website on finding housing. There are plenty of different housing websites. Be aware that some of them require you to pay a monthly fee for you to contact landlords. It can be good to pay that, but set yourself a deadline and mark the day you want to cancel the subscription, so you don't lose money for nothing.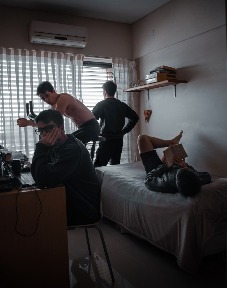 To be successful in finding a place, you need to be quick! On facebook, and also on the other platforms it only takes minutes and the inboxes of the people offering are full. I would really urge you to set alerts for pages like pararius, funda, etc - you can enter your email, maximum price and number of rooms and they'll send you an email as soon as a room is available. Be Quick - on any offer. You can also prepare a text, so you can easily copy and paste your request. Be sure to change details though, especially if you want to live in a shared flat - what do the other housemates say in their offer? Can you refer to something in your message to make it more personal?
Tip 3: Beware of the scammers!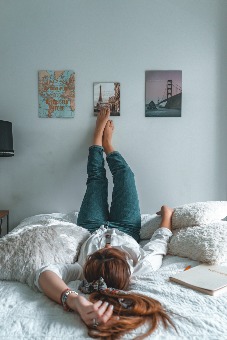 Unfortunately, scammers keep taking advantage of people in need (= you desperately looking for a room). Do NOT fall for that! If an offer is too good to be true, it is! It's better to stay on a friend's couch or in an airbnb than losing money but still being in the same situation. If you know about a scammer on facebook, then leave a comment to warn others. It is very upsetting, but it happens and you should be aware of it and also make others aware.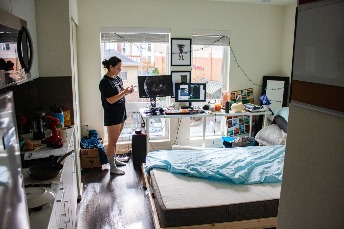 Finding housing can be frustrating as in you'd rather get a tent or build your own home. Please don't give up though! The effort will be worth it and it's just nice and such a big relief once you've crossed that to do from your list. It can be helpful to come to Leeuwarden in July or August already to be able to go to viewings in person. You can of course also always ask for an online viewing, but that might be a disadvantage. Renting an apartment from June on could also be a good way to be sure to have a place, but you'll have to check with your personal schedule whether that is possible.
I do hope that you will get lucky with your search for a room, but just in case you end up still searching when your program is just about to begin: Think of renting an airbnb, maybe together with others, so you don't have to worry about where to stay in the beginning. All my fingers are crossed and I hope things will work out!!
About the author
Leslie Willis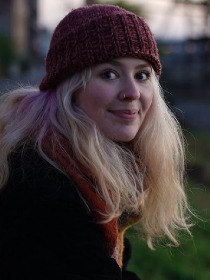 I am Leslie, 23 years old and currently studying the MSC Voice Technology at Campus Fryslân. Before I studied in Germany which also is where I am from. I'm a language enthusiast and I love music and coffee ..and ginger beer!