Broaden Your Horizon: A Minor Abroad In Finland & Korea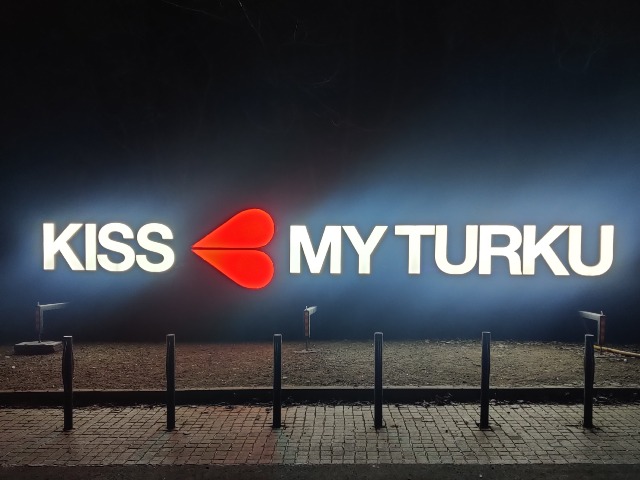 Students of the Global Responsibility & Leadership programme have the unique opportunity to spend a year abroad, do an internship, a pre-master or study at another dutch university. During this so-called 'minor' space, they broaden their horizon through exploring different cultures or deepening your knowledge and skills. Eight students reflect on their experiences in this 4 week series, kicking off with Lotte and Lena, who did their minor abroad in Finland and Kora.
"Make Turku Capital Again" – and Other Nods to an Exchange in Finland (Lotte)


This is a snappy slogan of the city I studied in last semester, which embodies its light-hearted nature. Plus, it emphasizes that you don't need to be in Helsinki to be living in Finland! The slogan itself, Make Turku Capital Again, is one of the messages from a cozy, recycled-clothing shop.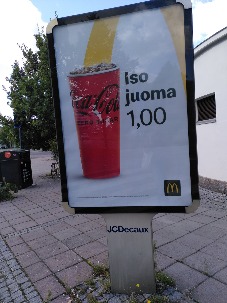 When all is said and Finnish-ed, I remember the highlights more than the lowlights, making the Exchange feel a bit surreal. I am very grateful that my programme in Leeuwarden dedicates one semester of the degree to going on an Exchange, following a Minor or doing an internship, because I am sure many enriching tales and teachings were gained through my classmates' experiences. For me, this involved signing up for unknowns, and here I will recount my experience of studying at Åbo Akademi in Turku, Finland, which also happens to be the place where some of my great-grandparents are from. I think the fun (read: occasionally overwhelming) part of being on an Exchange is that your mixed identity is salient - you're a tourist, student, local, friend, relative and acquaintance - all at once! I think every student there would depict their time through a different lens, which shows the multitude of learning people have been fortunate to acquire during a couple months. I'd like to share three factors that significantly shaped my experience, it would not have been the same without them! The elements are exploration, the era of the Covid-19 pandemic and interaction.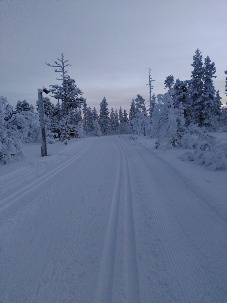 Exploration: Turku Greenery and Lapland's White Mounds

Exploration happened in steps, from finding the nearest supermarket (hand-in-hand with forgetting to weigh the bananas before going to the cash register), to memorizing the route to the university (thanks Google Maps) to picking up a second-hand bike from its Facebook Marketplace owner. The bike led to more exploration of the surroundings, however, I took the city bus on a self-organized group trip to the closest National Park: Kurjenrahkan kansallispuisto. That 45-minute bus ride was the start of friendships with other exchange students which lasted for many months. Many Finns seemed to love going on walks, and with the shortening day-light, I took their lead and made sure to go on little walks or runs - seizing the sunlight when it was there (and when it wasn't, it was all about seizing the couple hours of daylight!)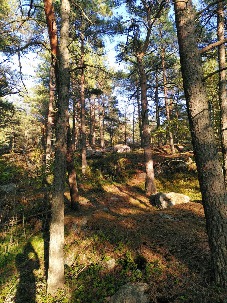 I felt like there was a good balance between academic and social time. The courses I took pertained mainly to psychology, human rights and minority studies. They were very interesting and we were lucky to attend them in-person, even if that meant wearing facemasks for a few hours. I learnt a lot, but the courses were similar to what I have experienced before. Thus, I won't go into detail about the courses, since for me the country stood out the most and I chose Finland in particular to discover more about my familial roots and the culture.
Fewer courses in the second half of the semester naturally eased my course load so I and a couple hundred other (exchange) students from Southern Finland signed up for a trip: to be brought by the busload to Northern Finland for a few days. It was my first time in Lapland and for me it involved cross-country skiing (my passion!), sauna-ing and visiting a tourist town. It was incredible to witness the different climates and lifestyles within the country, and the tour guide discussed with us about the Indigneous population in Lapland, the Sámi people, which I found really interesting.
In stark contrast to being on an overnight bus with 60 other students, I decided to make a trip by myself to Norway. This involved taking the bus, ferry (an 11 hour-ride from Turku to Stockholm was a good environment for university assignments), train, bike and boat, making the trip more about the journey than the destination! After a few days, I got to Lillehammer, where I volunteered at the cross-country ski races. This was very exciting as some athletes come from my hometown and the best athletes in the world were skiing right by us! Norwegian prices were mostly avoided thanks to the sandwiches, coffee and (many) cookies they had in the volunteer tent.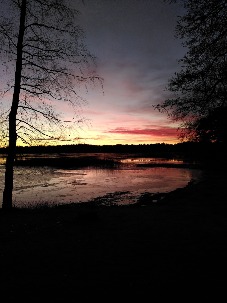 Corona-Times: Luckily Omicron had Not Arrived (Yet)


In Finland, the virus did not do very 'well' (from its perspective), and both the Finnish people I spoke to attributed it to the general norm of keeping a few metres between you and your passerby/conversation partner/any other human. People joked that this is done at all times, regardless of if there is a spreadable disease or not. Low numbers of Covid-19 cases meant there were not many restrictions in place. I noticed that "at all times" did not include all areas, people definitely liked each others' company at pubs (Irish, Swedish and Finnish ones alike) and saunas were popular. The sauna at the lake, which we shortened to Lake Sauna before finally using its real name "Villa Järvelä" was an affordable, stunning place I still dream about!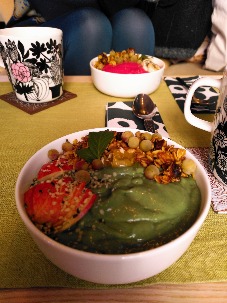 Interactions


Although I think the interactions were heavily-influenced by culture, it would be a huge overgeneralization to say that everyone was like those who finally greet each other with "moikka" after three months of being neighbours. For instance, the warm interactions were abundant at Keidas, which was a place which offered delicious meals but also boasted community. It was one of the several student cafeterias, meaning students could have a tasty, high-quality meal for less than €3. This glimpse into how meals are provided for students (starting from primary school) as well as my efficient experience in the hospital (involving a foot-sharp-object incident – that's another story) were emblematic of the social services and safe environment offered in Finland, at least according to my perceptions.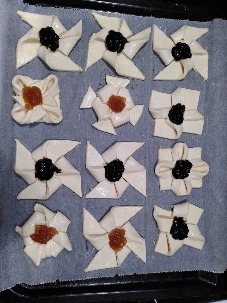 Locals would shame me for not making an essential visit to Turku's renowned castle, perhaps next time! I am so grateful that I could visit many wonderful people over the past few months and meet other individuals who came from different countries to study in Turku! This blog would be much too long if I tried to summarize all the ups and downs. Highlights that I miss include the lemon-salmiakki cake, compelling lectures, bouldering gym, peaceful hours at the library and female-led environmental groups.
I am hoping that some people are now thinking about learning something or going somewhere NEW, it can even be from that guitar or book on the shelf or as close as in your community. My goal is not to convince anyone to make a beeline to Finland, but, in case you do find yourself there, remember that "kiitos" means "thank you"!
Kiitos for listening to some of my observations and experiences, and let me know what you think and reach out if you happen to have any questions!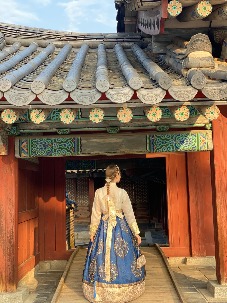 Destination Seoul (Lena)


At the end of July 2021, I stepped on a plane, destination Seoul, South Korea. After an 11 hour flight, I arrived in a country I have never visited before nor did I speak the language. My only knowledge about Korea came from reading a few books about Korea, its history, and people and watching a few K-dramas as 'preparation'. Thus, upon arrival, I could only hope that I would arrive safely at the quarantine facility I had organized. Luckily, I did and I spent the next 14 days so close yet so far away from my new home for the upcoming 5 months. That is how my exchange semester at the Korea University (KU) in Seoul started as I was one of the few lucky students who got to spend their minor abroad, despite the COVID-19 pandemic.
As I mentioned before, I knew very little about Korea before my arrival, but isn't that also a great thing to explore and discover a country and its people mindfully and respectfully by being allowed to be part of it? Coming here open-minded, I got to explore the depths of Korea, not only its flashy and glamorous K-pop world (or Hallyu, the Korean Wave, an expression that embraces the increasingly international admiration for anything Korean) but also its long, turbulent, and war-scarred history, its traditions, religions as well as the modernization and development drive of the Korean people. As my professor on Korean Culture said, it is truly a country which is with one foot in the past and with one foot in the future.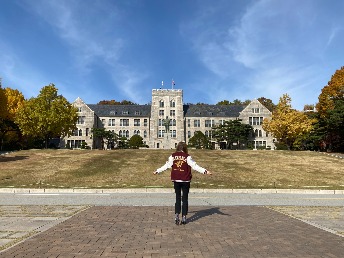 COVID-19 & socializing


Due to the COVID-19 pandemic, lectures were held online and many social events were limited or canceled, which kept the number of cases very low but, unfortunately, also the social interaction. Nonetheless, by living in the international dormitory at KU, I was able to meet many new people, from Korea and other parts of the world, making my semester abroad a rich cultural exchange. Additionally, it was a great opportunity to learn about myself by reflecting on my privileged situation, coming from Europe, and studying at such international universities.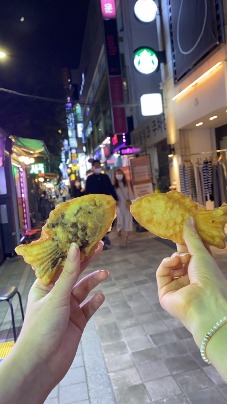 Soon enough, I had many friends with whom I got to explore Seoul and other parts of Korea that are filled with history, kind and friendly people, and of course tons of good food. Despite the language barrier (Koreans are very shy when it comes to speaking English) and the fact that Korean BBQ and Chicken & Beer are some of their favorite dishes, I soon learned how to survive as a vegan in Korea. Food markets and cute little vegan cafés turned out to be one of my favorite spots. Especially the former was a great place to dive into Korean culture as the food markets are places where young and old, well-off and poor people come together to get a quick meal before continuing their pali-pali lifestyle. Pali-pali translates into hurry-hurry and perfectly describes the hustling and bustling atmosphere in Seoul. However, if you leave the city or hike up one of Korea's mountains (70% of Korea's landscape is mountainous!), life can be much calmer. Probably due to the vast amount of mountains, one of the Koreans' favorite free-time activities is hiking up their beautiful mountains where you are surrounded by nature and quickly forget about the big city life.
Of course, a semester abroad is not all fun and games, it is still a semester at university filled with studying and work. Especially in a workaholic and diligent society like Korea's, the pressure is on. That is what you would think. And while the students were indeed very hard-working (during exam time, whenever I left the library and came back the next day, I would still/already see the same students there, occasionally taking out their pillows to take a nap – if the library wouldn't close during the night, you could have assumed they would be living in the library), it was interesting to see that the courses and the content taught at a prestigious university like KU was not much different to what we cover at Campus Fryslân, making it possible for me to follow the courses easily (a short story to understand how respected the SKY universities (Seoul, Yonsei, and Korea University) are: I once went into a convenience store in Seoul, wearing a sweater mentioning KU, the old men working there asked me whether I studied there. He was very impressed when I told him I did and he recognized me every time I came back and told me how clever I must be). Nonetheless, studying in Korea was different in the way they teach and from which perspective certain topics were approached, which provided additional input but also underlined my appreciation for the interactive methods at UCF.
I could continue writing about all the things I have learned about Korea, about its people, how lifestyle there is different to ours in Europe but also similar, what it means being a foreigner in Korea, how it helped me grow as a person, the good and the bad… the list continues. But my main takeaway from this exchange is that there is so much fun and good in the unknown and I can only recommend everyone who is given the chance to participate in a semester abroad to take it. It has truly enriched my studies at Campus Fryslân and now I am excited to come back to our lovely community to finish my bachelor's degree, carrying the experiences from Korea with me and letting them influence my further studies.
Do you have any more questions concerning our minor offers? You're more than welcome to contact i.a.luna.arteaga rug.nl
Read more minor experiences