A Day in the Life... Global Responsibility & Leadership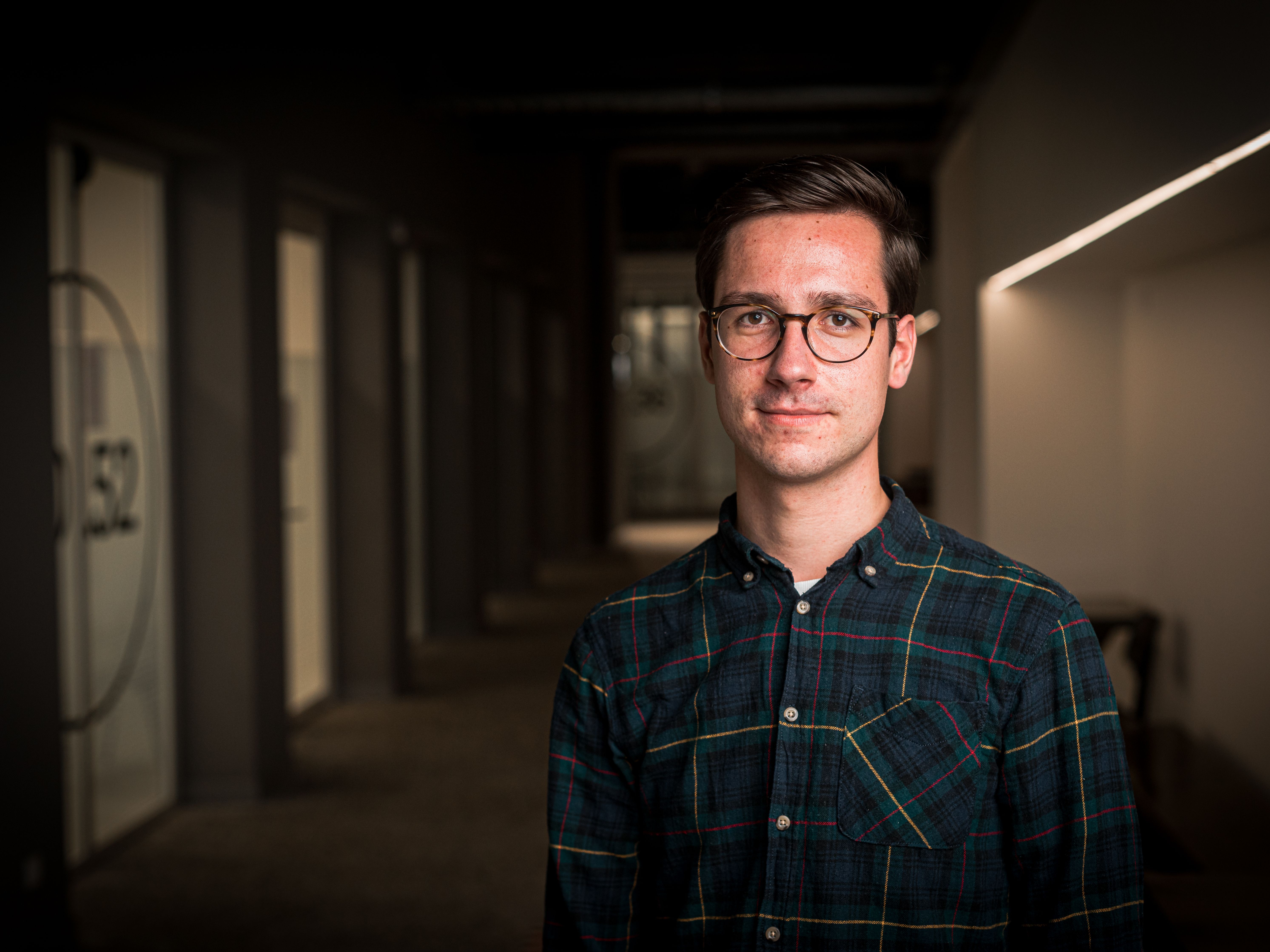 Hi, my name is Koen Pouw and I'm currently a second year student of the BSc Global Responsibility & Leadership (GRL) at University College Fryslân in Leeuwarden. During my studies, my peers and I study global issues through an interdisciplinary lens and try to tackle such issues in order to contribute to achieving the United Nations Sustainable Development Goals, which the GRL programme is inspired by. This interdisciplinary approach to learning about global issues is one of the main reasons I chose to study GRL. I personally have chosen the Major Responsible Planet, and focus on topics such as climate change and the sustainable energy transition, and I take a sidetrack in politics from the Major Responsible Governance as well. Let me talk you through what a day in the life of a student of Global Responsibility & Leadership may look like!
7.30 a.m. – Starting my day
I wake up at 7:30 and get myself ready for the day. While having breakfast I check my emails and take a look at my schedule for the day to see when exactly my classes are and if I have any meetings. Today I have two classes, from 13:15-17:00. Due to the pandemic, I don't need to go to class at the Beurs but have classes online instead. However, I do like to get myself ready as if I would go to class in-person, since this makes me feel more motivated and productive.
9.00 a.m. – Finishing my preparations for class
I have the morning off, so I like to use this time to finish preparing for class and read up on any tasks on my to-do list that I still have unchecked. My first class of the day is Climate Change: Land, Earth & Water. This course focuses specifically on how climate change works and what the impacts are on a wide range of elements in our natural environment. I still have a number of pages of the reading I need to read in preparation, which helps me get into the topic before class starts.
12.30 p.m. – Lunch break
After having prepared my classes, I take a lunch break and relax a bit before my classes start. When I lived on campus in the first year, I would often have lunch with a few friends and then walk to class together. One of the benefits of living closely together in the UCF community!
1.15 p.m. – First class
My first class is Climate Change: Land, Earth & Water. In other courses, I have already learned about climate change, but I really like that I finally get to take a course fully dedicated to climate change! During the first year, I took the Earth Systems course which introduced me to the many aspects of the natural environment. This deepened my interest in the environment and made clear the urgency and importance of protecting it! This is why I chose the Major Responsible Planet.
3.15 p.m. – Second class
After my first class, I now have a class for Petrocultures in Transition. This course is about how we as a society have become so reliant on fossil fuels, and how the current situation allows for opportunities to reduce our carbon emissions and bring about a sustainable energy transition. This course is also part of the Major Responsible Planet, and I think it will be one of my favourite courses!
5.00 p.m. – Time for relaxation
After finishing my classes, I close my laptop and take some time to relax and think about what to have for dinner. I'll do a quick run to the grocery store to get some last minute bits for dinner and start cooking.
7.30 p.m. – Finishing up some work and looking ahead to the next day
I have finished my dinner and open my laptop again to get some more work done and prepare my next classes. Since I have already been working the whole day, I try to limit myself to one hour maximum before switching off. I like to check out my schedule for the rest of the week so that I have a clear overview of what is still to come. I look back on a productive day!
8.30 p.m. – Switching off
Now is really the time to put away my laptop and relax. At University College Fryslân, there are quite a lot of international students. Due to the pandemic, not everybody is in Leeuwarden at the moment so I try to stay in touch as much as possible and call regularly with my friends abroad. These moments are really nice to discuss what my day has been like and to catch up on what my friends have been up to. After (virtually) hanging out with my friends, I might watch some Netflix before heading to bed.
Would you like to hear more about what it is like to study Global Responsibility & Leadership in Leeuwarden? Please feel free to send me an email at k.j.pouw student.rug.nl to get in touch!
* Campus Fryslân respects the measures that apply due to the corona virus. When permitted, 70% of the lectures can take place on campus.