Washington DC / Baltimore
Alumni Community
More than 1,500 Groningen alumni live across the United States of America. Groningers mainly settle in metropolitan cities like Washington D.C., New York, and San Francisco. To keep the Groningen spirit up wherever you go we set up alumni communities in these cities.
In Washington D.C. Peter Teuben runs the alumni community with a handful of Groningen volunteers to make sure that the group stays connected, can network with each other, share experiences, help each other, and foster curiosity.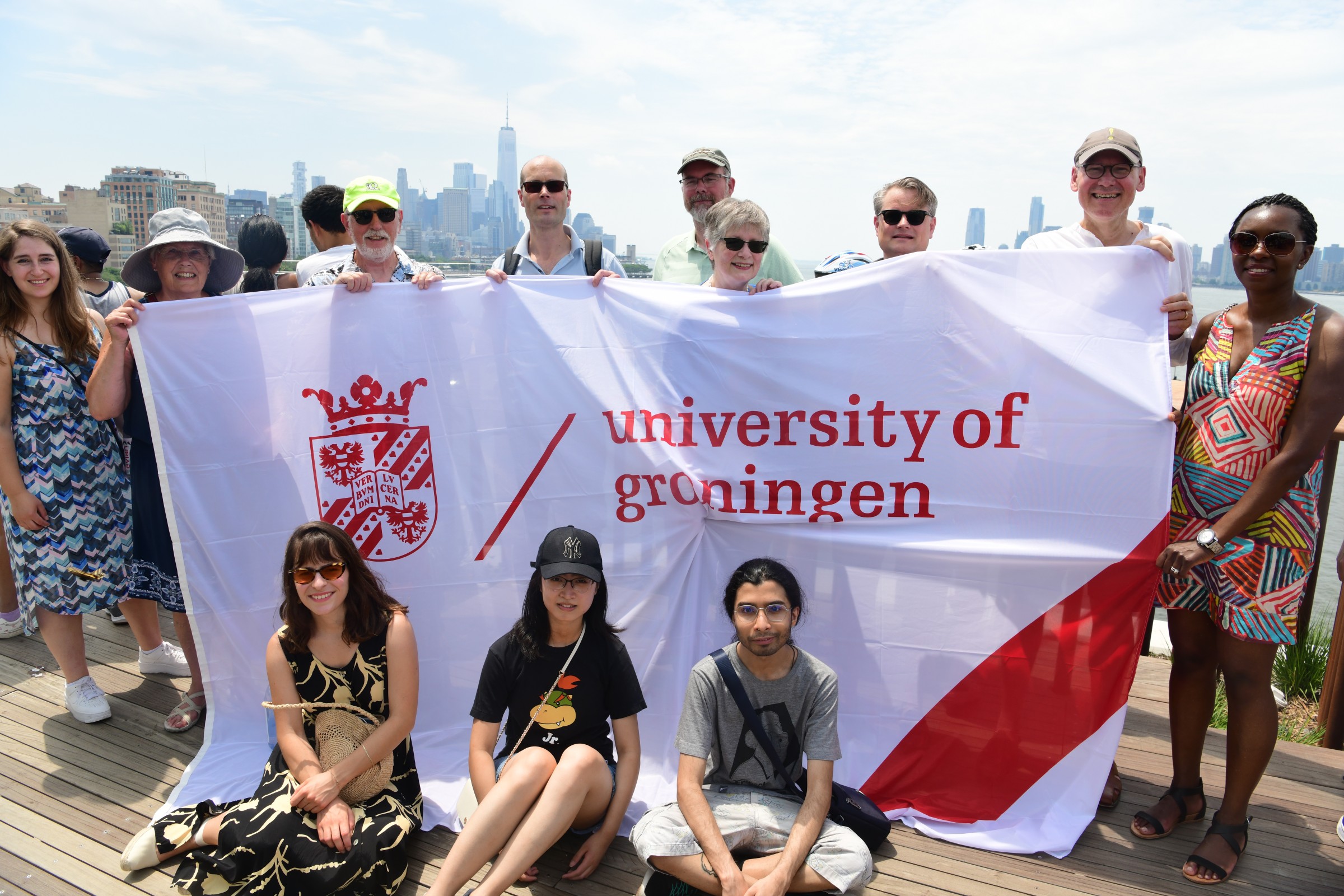 In the beginning of 2021 we also started the East Coast Alumni Community. Together with Groningers from Boston, New York, and Washington D.C. we meet once a year in one of the three cities. Next to the wonderful professional network you can develop it is also a fun day together with fellow Groningers.
What to expect?
Meet fellow alumni in your area. Alumni who you may remember from your time in Groningen or alumni who graduated long before or long after you. Overall, a great network to be in touch with to talk about your study time, get career advice, extend your professional network, and stay connected with your alma mater.
Groningen researchers regularly visit Washington D.C. to give guest lectures and work on research projects with their counterparts at the universities. Also our students do internships in (non) -government organizations. When researchers travel to Washington D.C. they meet alumni to share updates about the University of Groningen as well as their research. Together with Peter Teuben we will organise a variety of meetings such as: walking tours, topic related presentations and discussions, as well as a yearly Alumni living on the EastCoast event. The latter is organised in cooperation with the alumni communities in Boston and New York.
Get in touch with fellow alumni?
Let us know that you would like to join the alumni community by sharing your contact details, so we can keep you up to date about upcoming events in the area. You can also join the LinkedIn Group and Whatsapp Group to stay connected with alumni in the East Coast.
If you would like to share an idea, become an active member in the region, share your experience of working abroad with our students or write a blog contact the Alumni Team via internationalalumni@rug.nl.
Together with the Alumni Relations and Fundraising department the Alumni Commission organizes around two meetings per year. The following alumni are part of the team:
Peter Teuben (PhD Astrophysics, 1986)
Expand your professional network with former Groningers
In order to receive invitations for these meetings, you can sign up for the mailing list.
For more information about the circle, send an email to the Alumni Relations & Fundraising department: internationalalumni@rug.nl.
| | |
| --- | --- |
| Last modified: | 17 September 2021 3.50 p.m. |