Women on boards
| | |
| --- | --- |
| Date: | 08 March 2022 |
| Author: | Najod Alsabaan |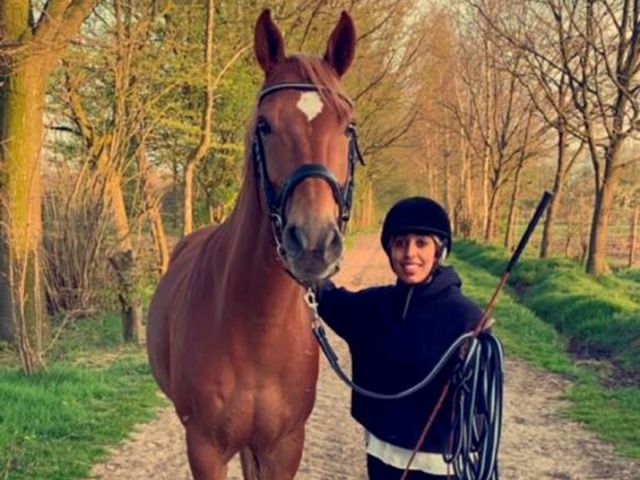 I am Najod Alsabaan, in my last year of medical master degree at Groningen University. I am glad to represent my university as the ambassador to Saudi Arabia. I was born and grew up in Alkhobar city, located in eastern part of Saudi Arabia. I lived in Italy before I came to Netherlands. I speak Arabic, English, Italians and Dutch. I was the first female president of the Saudi student club at Groningen University. (https://www.facebook.com/SaudiStudentClubinGroningen/)
I always wanted to study abroad because I believed that it would improve my personality in different aspects in a way that would not have been possible by staying at home.
I am happy to say that Groningen has given me the opportunity I needed to develop myself, increase my awareness, understand the differences in cultures and learn many skills required to be a woman on boards.
Firstly, it has provided me with high-quality education. The university of Groningen is one of the world's leading universities. It is ranked among the top 100 universities worldwide and is the second oldest university in the Netherlands. There are many talented people who have studied at this university and later obtained a Nobel prize, such as Ben Feringa (chemistry, 2016) and Frits Zernike (physics, 1953). Graduating from this amazing university can therefore increase your self-confidence besides provide you with a high level of education. For these reasons, I am so proud to be a student at Groningen University.
Secondly, Groningen is an international city, with students from all over the world. I have made friends from many different countries, including Italy, Canada, Afghanistan and the UK. In addition, during my internship at the hospital, I encountered a significant number of people of different nationalities. The global society in Groningen has helped me to broaden my horizon. It has increased my awareness about diversity. It has taught me how to respect others' beliefs, principles, religions and cultures.
Furthermore, it has helped me to have a non-judgmental mindset. Dutch people are generally quite respectful about who people are. A great example of this occurred when I was sitting in a café during one of the warmest summer days in Groningen. An elderly Dutch man came up to me and said, 'It is so warm today, and you still wear your scarf and covered your hair. I really respect you.'
Thus, in my experience, the people of Groningen usually respect others' ways of life, which can help you to feel welcome and comfortable.
Thirdly, Groningen has helped me to discover new hobbies from the first day that I arrived. The number of bikes in the city amazed me. Everyone has a bike, as it is the main mode of transportation in the city. I discovered that I like cycling myself. For me, it is more than just a method of transportation. I enjoy the wind blowing against my face, the trees around me, the sun and the sky. It is really a wonderful feeling.
Furthermore, Groningen provides a wide range of courses for hobbies at an affordable price for students. It is not expensive for you as a student to register in different courses to discover yourself and explore new hobbies. For example, as you can see in the photo below, I took a course on learning horseback riding, and I really enjoyed it. I also took several drawing courses to develop my drawing skills. My painting of King Abdullah bin Abdul-Aziz was the first painting hung in the Saudi cultural bureau in the Netherlands in 2014. In addition, my painting of King Salman bin Abdul-Aziz is currently hanging at the Saudi ambassador's house in the Netherlands. Thus, this lovely city will keep you improving and discovering your hobbies.
Finally, Groningen has supported me in my efforts to be a woman on boards through not only study but also leadership development. Leadership for me as Saudi woman was not an easy task to accomplish. It is a challenge for me because I come from a culture where women are not used to being in top leadership positions. However, today, the new vision in Saudi Arabia (Vision 2030) puts a significant emphasis on Saudi women and their leading roles in both social and development areas. Women are now part of the Shoura Council (Consultative Assembly) and ambassadors, which was unthinkable in the past. Looking at the expansion of leadership roles of Saudi women has made me motivated to improve my leadership skills and show everyone that Saudi women are capable of taking on the entire responsibility and being excellent examples of effective leaders.
To reach my goal of being an effective leader. I realized that I need to work hard on myself and keep improving my leadership skills. I learned that studying medicine alone is not enough to be a good leader.
Groningen has helped me to gradually improve my leadership skills in different settings. To start, the problem-based learning method at the university regularly gave me the opportunity to be a leader for a group of students and develop leadership skills such as how to lead a discussion and involve everyone. In addition, Groningen University gave me the opportunity to work as a tutor and a tutor coach, where I practiced different styles of leadership and improved several skills, including giving constructive feedback.
Groningen also supports student associations. I was chosen to be the first female president of the Saudi student club in Groningen in 2016. This experience made me realize that I am capable of taking on a significant amount of responsibilities, not being afraid of constructive criticism and being a problem solver.
Furthermore, I was accepted into the honours college program 'Leadership Making the Difference'. This program gave me the opportunity to improve my leadership skills and put them into action. It also made me aware of different leadership styles and the most suitable leadership style for me. Moreover, it enriched my knowledge in leadership theories and models to the point that I was able to become more aware of the leadership process.
In conclusion, Groningen will continually support you, as a student, and help you to improve yourself as a person with the skills that you need to reach your goals.
I am happy to help you with any questions you have about the RUG or your kickstart in Groningen. You can contact me via my personal ambassador page.
About the author
Najod Alsabaan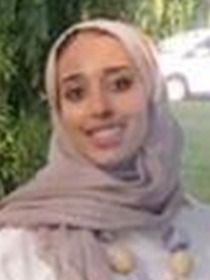 My name is Najod Alsabaan. I represent my university as the ambassador to Saudi Arabia. I was born in Saudi Arabia and lived in Italy for two years before I came to Groningen. I received my Bachelor of Medicine degree in English from Groningen University, and I will complete my Master of Medicine degree in Dutch here in 2021. Besides studying, I was a tutor and tutor coach for first- and second-year medical students. Also, I was the first female president of the Saudi student club at Groningen University in 2016. Along with my Master of Medicine program, I completed the Honours Master program 'Leadership: making the difference'. Therefore, I am qualified to answer your questions if you would like to join the honours program. Moreover, I received the award for excellence in volunteer work from the Saudi cultural office in the Netherlands.
I like volunteer work, and I always like to help others, so if you have any questions about the city of Groningen or the University of Groningen, please don't hesitate to ask me. I am always happy to answer your questions.