Studying in Groningen and becoming a General Practitioner
| | |
| --- | --- |
| Date: | 05 August 2021 |
| Author: | Mustafa Refaee |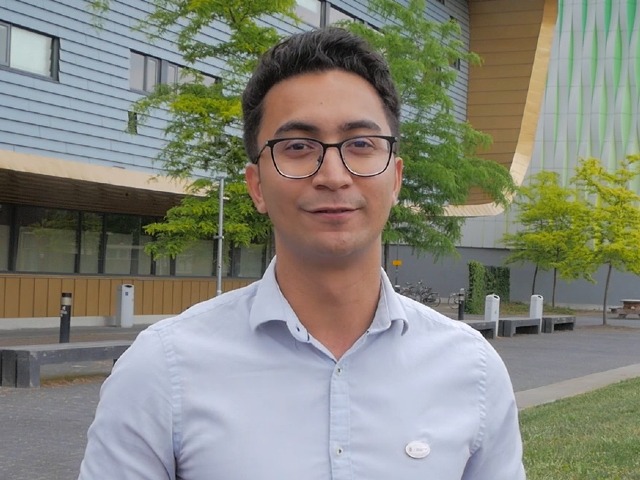 'All I knew about the Netherlands was Marco van Basten'

Mustafa Refaee grew up in the second largest city in Saudi Arabia, Jeddah, and moved to Groningen to study Medicine in 2012. The 29-year-old started working as an ANIOS (in Dutch healthcare: a doctor not in training as a specialist) in Geriatric Medicine via healthcare secondment agency TMI and he plans to begin training in General Practice Medicine in Groningen in September. But how did he get to where he is today? He answers: 'In addition to the work experience in preparation of my training to become a GP, living, studying and working abroad were also important factors to me. When you experience different cultures, you become open to people from all walks of life and you respect everyone who walks into your surgery.'

Where it all began
'Back in Saudi Arabia, I grew up with four brothers and one sister. Nobody else in my family works in healthcare. And yet from an early age I had been interested in becoming a doctor because I wanted to help people. When I was eighteen, I received a scholarship and I decided to continue my medical training abroad because I was interested in learning more about other cultures. First, I completed two years in Pavia, near Milan. Unfortunately, the programme turned out to be more theory than practice and I decided to call it quits. From Italy, I then applied to multiple universities in a number of countries, including the University of Groningen and Maastricht University, because some the medical programmes at these universities are taught in English.'

Studying in Groningen
'Through the grapevine I heard that there are approximately 200 Arabic students in Groningen, and after speaking to an acquaintance about life in the city I decided to take the proverbial leap and move there. This proved to be a great decision because the programme turned out to be very practical and included case studies, clinical reasoning, and plenty of cooperation with fellow students. The Bachelor's in Medicine is taught in English, but the Master's is taught in Dutch. I have to say that was the biggest challenge for me. I started learning Dutch in my second year as a Bachelor's student and got myself a coach. My coach and I have been friends ever since! When I started working with him I didn't even know some basic Dutch words such as the word for airplane. I have come a long way, because I can now have sensitive conversations about the death of a loved one, or give someone bad news.'

Becoming a GP
'During my Bachelor's degree in Medicine I had never even heard of General Practitioners, as they do not exist in Saudi Arabia. People there go straight to a hospital or healthcare centre and ask to see a specialist. I was aware though that when I arrived in the Netherlands I had to register with a GP surgery in Groningen.'

'During my Master's, I mainly completed my internships at the hospital and in Psychiatry. At first, I wanted to become an orthopaedist, then Psychiatry struck my fancy, and later on I decided Cardiology was the right fit for me. All three specialties appealed to me. But during my General Practice internship I became enamoured with the idea of becoming a GP. The specialty is versatile and you see patients with all types of illnesses and in all age groups, which I find very interesting. You can work on building strong relationships with patients and their families. You have to know all the ins and outs of General Practice Medicine and are responsible for referring patients to hospital or other specialists. Medical specialists needing information about a patient also know to contact their GP.'

On the road to becoming a GP
'In May of 2020 I obtained my physician's diploma and I worked in the department of Cardiology until March 2021. In this role, I mainly learned how to deal with working under pressure and about setting priorities. Working in this department also means dealing with emergency situations that GPs also face. In March of this year, I made the switch to Geriatric Medicine. An acquaintance of mine introduced me to my current employer, TMI. Geriatric Medicine helps prepare you for the specialization in General Practice Medicine because social problems are a large part of working in this specialism. Old people also suffer more from rare diseases. The combination of working in Cardiology and gaining experience in Geriatric Medicine has helped prepare me for the General Practice training programme.

What also helped was my experience in education during my Master's. I worked as a tutor for medical Bachelor's students and I even set up a coaching programme within the department of Medicine and served as its coordinator for two years. This experience has helped me hone my listening skills and has taught me how to put myself in other people's shoes.

TMI helped me get started in my General Practice Training. I received help in the form of an expert coach in conducting job interviews. I greatly appreciated the mental support.'

'I believe that cooperation in the entire healthcare sector in the Netherlands is better.'

Saudi healthcare versus Dutch healthcare
'Saudi and Dutch hospitals generally offer the same options; diagnostics and research. I do believe, however, that cooperation across the entire healthcare sector in the Netherlands is better. For example, if one of my patients has been admitted to a hospital in Groningen and I want information about a hospital stay in Rotterdam, all I need to do is make one phone call. This would be more difficult in Saudi Arabia, because you have to deal with private and public hospitals. They don't all work together because they all have their own budgets, their own research, and their own patient filing systems. I do know that they are working to make improvements now.

I have also observed differences in Geriatric Medicine between the Netherlands and Saudi Arabia. Saudi Arabian culture is collectivist, meaning that people are part of tight-knit communities from birth that offer unconditional support. Part of this system is the expectation that children take care of their parents in old age. If I were to send my mother to a nursing home in Saudi Arabia, she would say I was not doing my best for her. Now that I am working as a physician in Geriatric Medicine, I sometimes think about my own future. I would prefer to be taken care of by family instead of spending my final days in a nursing home, but by the same token, I would not want to be a burden to my family.'

'Dutch people are direct, but my mother says I have become direct myself. So I feel like I fit in really well.'

A future as a GP
'I would like to stay in the Netherlands after completing my GP training. I also greatly enjoy Dutch culture. Of course, Saudi Arabian culture is very different, but I only see advantages. Despite the fact that I'm Arabic, I feel like both colleagues and patients respect me. Whenever there's an Arabic patient, my fellow doctors ask me to become their caregiver because we have the same roots. Dutch people are direct, but my mother says I have become direct myself. So I feel like I fit in really well.'

Original interview was conducted in Dutch by author Cynthia Buckert and can be read here.
About the author
Mustafa Refaee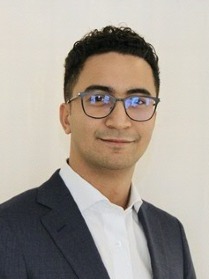 My name is Mustafa and I am from Saudi Arabia. I started my Bachelor of Medicine seven years ago in the Netherlands when I just turned 20 years old. Currently, following the Master's degree in Medicine and In the summer of 2020 I will finally become a medical doctor. University of Groningen gave me the opportunity to achieve my goals and start my own program at the faculty of Medicine.
Please do not hesitate to contact me if you have any questions.