My interesting experience in The Netherlands
| | |
| --- | --- |
| Date: | 12 April 2022 |
| Author: | Yu Chen |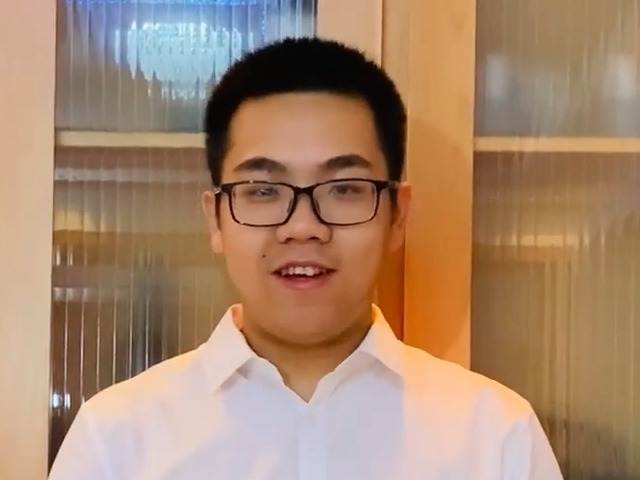 My name is Yu Chen. I am currently studying for a PhD in behavioral Economics at the University of Groningen. I am also the International Alumni Ambassador of the University of Groningen for the academic year 2021-2022. During the five years of study in The Netherlands, I completed my undergraduate and master's studies in Erasmus University of Rotterdam and University of Groningen respectively. Today, I am very glad to share my experience of studying and living in The Netherlands with you through this blog.
The "interesting" encounter on my first day in the Netherlands
On August 20, 2016, I arrived at Amsterdam Airport in the Netherlands after a long flight of more than 10 hours. Like most Chinese students who come to study in the Netherlands, even though I have already done their homework on all aspects of their study life in the Netherlands and I have heard that the Netherlands is highly internationalized, I still felt overwhelmed when I first came here. Specifically, it seems very simple procedures such as going to the ATM to withdraw cash, applying for a temporary mobile phone card and buying the train ticket to the place where I live and so on, but for me, it is not so. I found that my credit card was not recognized by the ATM and I could not withdraw money; when applying for a temporary mobile phone card, I was at a loss following the salesman's extremely fast English introduction, and hesitated to choose different package categories; when buying a train ticket to the destination, I mistakenly chose to buy a round-trip train ticket and paid twice the price...
On the train to the place where I live, the unique scenery of the Netherlands such as windmills, cows, and big grassland were coming. However, compared with those, what impressed me most on my first day in the Netherlands was the hospitality and friendliness of the Dutch people. From the moment I got off the plane with my suitcase, every Dutch friend I met was filled with smiles full of love and warmth. They greeted me politely and provided me with whatever help they could.
Five years' experience in The Netherlands
My five years' experience can be roughly divided into three stages: orientation stage (from the first to the second year), the stage of clarifying my goals (third year), and the stage of striving to pursue dreams (fourth year to present). During my undergraduate study in The Netherlands, I majored in economics. The reason why I chose this major is intuitive. I believe that economics is not a very complex subject to start with and it also has good and diverse job prospects. Also, economics includes a variety of specializations that I can choose to study during the master.
However, the undergraduate study in the Netherlands is actually much more challenging than what I expected and it is absolutely different from the system in China. Specifically, in the Netherlands, there are four/five semesters per year. By the end of the first year, on average, about 30 percent of students are unable to continue their studies due to the negative binding study advice. In addition to study pressure, intercultural communication is another challenge, especially in maintaining interpersonal relationships with other international friends. Because of this, in the first two years, I have been in a muddled stage of groping. The pressure of academic study and cross-cultural communication often makes me feel tired to cope with and I lack a clear positioning for the future.
When the time came to the third year, the situation had improved significantly. After adapting to the study pace and cultural background, my academic performance steadily improved, and I also did better on getting along well with other fellow students and professors and made a lot of like-minded friends. We shared with each other our home country's unique culture and interesting things. Sometimes we go to study and have dinner together. In addition, at this stage, I joined the Association of Chinese Students and Scholars in the Netherlands (ACSSNL) as a board member, and organized and participated in many large-scale international student activities together with other colleagues, such as the Chinese Spring Festival Gala, Young Scholars Summit and Talent Forum, etc. Through these activities, I met a lot of Chinese students, scholars and business representatives from all walks of life in the Netherlands. I learned a lot of valuable cross-cultural communication experience from them. More importantly, meeting with those friends makes me feel at home and greatly enhances the sense of belonging. Therefore, I am gradually clear about my future career planning. I found that I was very interested in behavioral economics during my major study in economics, and I hoped to continue to study and engage in scientific research in this field. I realized that behavioral economics, as an emerging discipline, plays an important role in complementing traditional economic theories. However, it is a pity that there is still a large academic space waiting to be filled in the research of this discipline. Therefore, I began to consult more professors and scholars in the field of behavioral economics, and applied to join their research group for further study. Additionally, I started to prepare for applying for a master's and PhD degree in behavioral economics.
In the fourth year, I was admitted to the Master of Research program of The University of Groningen and received a full scholarship with my efforts and the guidance and help from professors. During the study of the research master program, I received professional scientific research training from one of the world's top 100 universities, and made great progress in academic reading, writing, research group cooperation, leadership, public speaking skills and other aspects.
Some study tips
First of all, I think time management is a necessary skill for studying in The Netherlands, especially for Chinese students. In western culture, it is believed that studying is the basic responsibility of students, and students should know how to make the plan of their study time by themselves. Based on this, it is necessary for Chinese students to fully adapt to the Dutch education mode and do a good job in time management. Do as much as possible in advance to plan their own daily and weekly study plan. When making a daily study plan, try to manage it as accurately as possible to the "hour". Even if sometimes it is hard to avoid the fact that "plan couldn't catch up with change", but plan is still important to not only cultivate logical thinking but also help to keep a peace of mind when the studyload suddenly increases or there is too much free time.
Secondly, interest is the key to success, and connecting theory with real life phenomena is an effective way to cultivate interest. I think that every international student who travels from their home country to the Netherlands must be well prepared for the hardships of study. However, in the process of studying, students will inevitably encounter various setbacks and failures. These failures often make people feel depressed and even want to give up. In the face of these difficulties, our interest and enthusiasm for learning will be an important pillar for us to keep our faith and go on bravely. No matter what the major is or what field of scientific research we are engaged in, I believe that we should think more about how our knowledge can be closely integrated with our real life and how to meet the needs of society. Being able to make clear how theory and practice are combined will help us to be more able to apply what we have learned, and more motivated to patiently explore and excavate what we have studied. Otherwise, simply learning theoretical knowledge while ignoring practical application will make people lose interest and patience gradually when encountering hardships.
Last but not least, intercultural communication is indispensable for overseas study and life. This is not only a skill that we can gain during our study abroad, but more importantly, it is also related to all aspects of our study life during our study abroad. I think there are two intercultural communication skills that are worth advocating. For one thing, people who come from different cultural backgrounds will have different values and committed ways of doing things, which is quite understandable. Therefore, overemphasizing the differences of these issues will further intensify the conflict of intercultural communication. In contrast, I think that in the process of communication, we should emphasize some common goals and similarities between the two sides, and seek for a larger level of recognition from both sides through these "common points" so as to alleviate the initial differences and contradictions. Secondly, during intercultural communication, it is very important to try to consider others' perspectives. In the past two years, I have argued with my supervisor many times in my scientific research work because of some differences between my supervisor and me in some concepts and ideas. We even failed to convince each other at a certain stage. In this case, I began to try to put myself in the other's shoes, try to read some scientific research paper published by my supervisor, and understand his scientific ideas and concepts. Then I tried to stand in his perspective to think about some scientific research ideas and propositions I put forward. In this way, my supervisor and I finally reached consensus on many scientific research concepts and deepened our mutual understanding and trust.
Conclusion
The Netherlands is a highly inclusive and international country. I believe that studying in such a country with friendly and enthusiastic citizens and a well-developed higher education system will surely help us reap fruitful results, constantly make breakthroughs and realize life goals. However, the process to study in the Netherlands will not be plain sailing, and is likely to be full of twists and turns. I hope students can think more about the beautiful rainbow after the rain, and think more about the original aspiration and dream of studying abroad. I also hope that this blog can help more like-minded talents in pursuing their dreams!
I am happy to help you with any questions you have about the RUG or your kickstart in Groningen. You can contact me via my personal page.
About the author
Yu Chen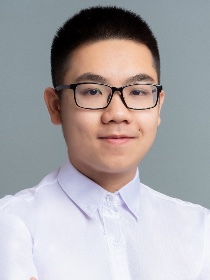 I am from China and I was born in Zhanjiang City of China. I have been studying in the Netherlands for five years and currently doing my PhD in Economics in the Netherlands as well. My research interests are behavioral and health economics, and I am currently working as a coordinator of an international research collaboration between the University of Groningen in the Netherlands and Guangdong Medical University in China. Apart from research, I have been involved in the team of board members of the Association of Chinese Students and Scholars in the Netherlands (ACSSNL) since 2017, and currently I am the Vice President of ACSSNL. In my leisure time, I like travelling, watching different documentaries and some kinds of sports, such as basketball and swimming.
I hope to keep in touch with prospective students and I am happy to answer all your questions and help you.