Life after UG: Working as a lobbyist
| | |
| --- | --- |
| Date: | 29 March 2022 |
| Author: | Iris Blaauw |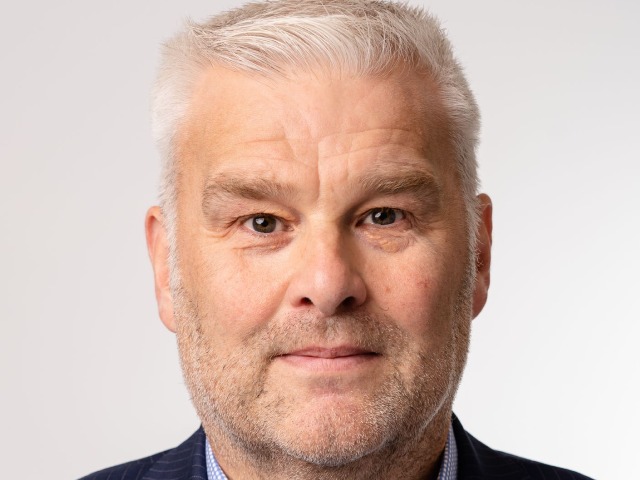 René van der Steeg (1966) graduated from IRIO at the University of Groningen (RUG) in 1993 and followed a postgraduate course in association management at the Free University (VU, Amsterdam) in 1999. René now works as a lobbyist in developing and implementing issue management and public affairs strategies at both national and European level. He works for clients varying from large multinationals to SMEs, sector and industry organizations. René has been a partner and senior advisor at EPPA, a public affairs andstrategic communications consultancy, since April 2004.
What does a normal day as a lobbyist look like?
Luckily there aren't too many normal days, but the one thing I always do is a lot of
reading. This can be e-mails, articles, legislations, policy letters, or proposals
which are coming to parliament. Cruising through the parliament or ministries secretly talking to people about legislation, so the romantic idea of lobbying, is only a very small part of the job.
What is your favourite part of your job?
In Dutch we have a saying: 'It's not about the marbles, it's about the game', and I thoroughly enjoy the game. It's a constant search for a way to influence the game so much that it presents the marbles itself to your clients and I always find it interesting and satisfying when there is a result. Lobbying is about constantly playing the game of politics. If you read the socio-economic part of your newspaper, we are active on 7 or 8 out of 10 subjects that you are confronted with. There is always something interesting happening at my job and it can
entail a large diversity of subjects. There is never a dull moment.
What skills, knowledge or competencies did you learn while studying IRIO that helpedyou in your career?
I learned how to process a lot of information in a short time,I gained knowledge of legislative processes, both formal and informal, and got in touch with administrative processes. We advise our clients on what to tell to whom, when to tell it and how to tell it. You have to develop an antenna for what is politically and policywise sensible. To know where in the process you should intervene and what way of intervention is the best. I first encountered or dealt with all of these elements during my study
If you could give your former student self advice, what would it be?
Have fun and have an open mind. I also found out a bit too late that the best way to prepare for an exam was with a fellow student. When I joined a classmate and his group of friends in preparing for exams, I learned a lot more. We learned a lot from each other
Are there any skills or competencies you would encourage an IR student to develop?
I think the biggest challenge is to stand out among your peers. The problem with our study is that it's very broad and general, and you have to find a way to give direction to your potential career. I think I have been very lucky with mine, because the competition is huge. I receive a lot of resumes that are very similar and it is difficult to stand out. I can't tell you how to do it, but I would advise finding a way to separate yourself from the pack. Important for this is to realize
when you get chances in life, when you spot places with opportunities. Be very perceptive. Life offers you a lot of opportunities or openings and you should always be aware of them.
Do you have anything you want to add?
Enjoy while you can, would be my last piece of advice.
About the author
Iris Blaauw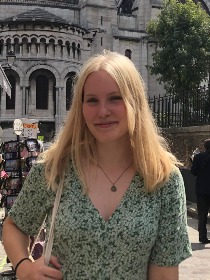 Iris is currently studying a bachelor in International Relations and International Organizations. Besides her studies she is active as a reporter for Checks & Balances, part of study association Clio. You can find other articles written by Iris via the link below.

Link: http://checksbalances. clio.nl/