I Was an Intern at the European Union and the United Nations!
| | |
| --- | --- |
| Date: | 23 May 2019 |
| Author: | Dominic Kranholdt |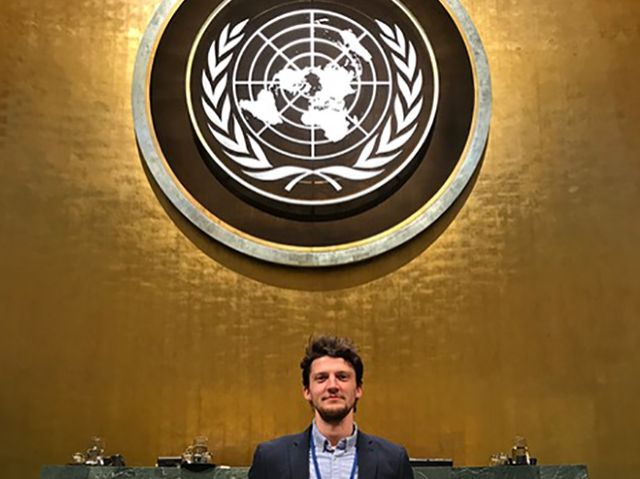 The European Union and living in Brussels
During my studies at the University of Groningen in International Political Economy, I was able to pursue two internships. However, the road to getting there wasn't all flowers and sunshine. Right after I started my master's programme at the UG, in February 2018 that is, I started applying to different internships and got rejected. A lot.
It was only at the end of June the same year that I got an internship offer from the Thuringian Representation at the EU. Since I am born in the German Federal State of Thuringia and I graduated in European Studies, I thought this internship would be a perfect opportunity to combine my studies with my personal background. The Thuringian Representation at the EU is responsible for the monitoring, evaluation and report of legislative acts on European level and communicating it to the Thuringian State Ministries. I worked in as an intern policy advisor for the Economic Affairs, State Aid and Regional Policy. This tied in with my studies perfectly. However, I was able to look into other departments as well like Environment, Education, Finance, Justice, Home Affairs and Research and Innovation, which mirrored my interdisciplinary studies as well.
On the one hand, I could attend meetings at the European Parliament (EP) and the European Commission (EC), which are the main political actors at European level. On the other hand, I was heavily engaged with economic topics. One of my tasks was to write reports about data economy, data protection and the cohesion policy, and report from the EP and the EC. My main project was to analyze the Digital Europe 2021-2027 project, with regards to artificial intelligence, high-performance computing, cyber security and digital competencies. What I really liked was the flat hierarchy at the office, since we were just 10 employees, which allowed us to communicate directly with each other. Living and working for two months in Brussels helped me develop myself further, career-wise. I expanded my professional network tremendously and I got first hand information about the application process for jobs at the European Union.
The United Nations and living in New York City
After coming back to Groningen, my main task was to finish my master's thesis in order to graduate. Nevertheless, I knew I wanted to do another internship in order to gain more practical experience. After all, my internship at the European Union lasted only seven weeks and I still had open application, for which I never got an answer. Suddenly, I got an offer for an internship at the Permanent Mission of Germany to the United Nations in New York City, working at the press office of the Political Affairs Department. I did not think about it very long, I just decided to take this unique opportunity. When would I be able to do an internship at the highest level of international politics again? I took the offer and moved to New York for a two-month internship at the heart of Manhattan.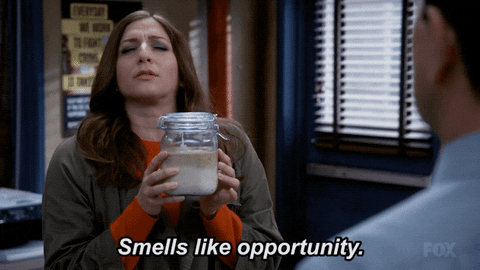 One the many highlights of living in New York was the meeting with the Secretary-General of the UN, António Guterres. Working and living in the city that never sleeps, gave me a particular boost for my career and my personal development.
If there is one thing I learned during my internships and in the period before I received an offer anywhere, it is not to lose all hope when you get rejected. In most cases, you don't know the reasons behind a rejection. The (cliché) saying "if one door closes, another opens" could not be more accurate here. Armed with a master's thesis and the experience I gained during the two internships, I feel better prepared for the labor market and ready to conquer it .
About the author
Dominic Kranholdt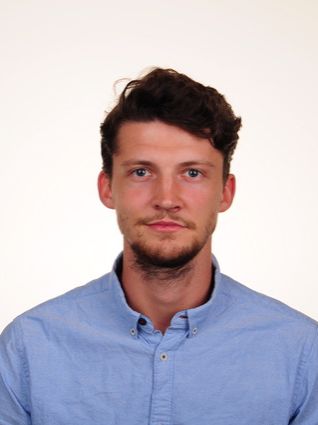 My name is Dominic and I am 26 years old. I am from Germany and currently pursuing a master's in International Political Economy at the University of Groningen. I graduated with a bachelor's degree in European Studies. During my bachelor's programme, I studied a year in Spain. In addition, I did two internships during my study programme in Groningen. One at the European Union in Brussels and one at the Permanent Mission of Germany to the United Nations in New York City. Currently, I am working as an International Alumni Ambassador of the UG for Germany.
Comments