How to stay connected with your home whilst in Groningen
| | |
| --- | --- |
| Date: | 10 May 2022 |
| Author: | Victoria Bergström |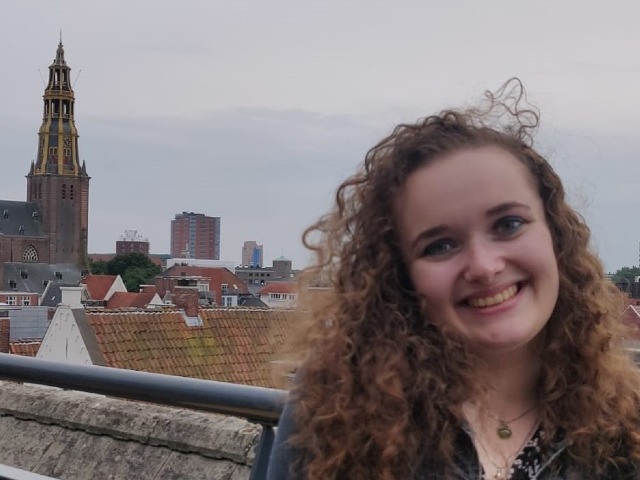 When I flew from the United States to Groningen, another American student on my flight en route to a different Dutch university seemed nervous and asked, "Because I'm going to university in the Netherlands, does that mean I cannot celebrate Halloween, Thanksgiving, and the like?" I resisted the temptation to laugh as I realized students who have not lived abroad might have the same question. It's certainly a legitimate concern.
Celebrating the traditions found in your home country can easily be done in Groningen. While living in the United States, I could still celebrate American holidays as well as Swedish and Finnish customs with my family. The same is applicable in the Netherlands! When many international students arrive in Groningen, learning the unspoken ropes of Dutch culture can be overwhelming and confusing. It is important to enjoy Groninger and Dutch culture. Yet, if you'd like to stay connected with your home while in Groningen, it's possible.
My name is Victoria Bergström, and I represent the USA as an International Alumni Ambassador. Due to many events in 2020, I realized how interconnected we are with our homes even during a pandemic. Events such as holidays and anniversaries can be interrupted by transportation changes, natural disasters, and pandemics. I will share my methods of staying connected with home while being in Groningen.
1: Join local groups
One of the easiest ways to celebrate your traditions from home is by joining groups in Groningen and the Netherlands. Some of these groups can be found on Facebook. From "Americans in the Netherlands" to "Expats in Groningen," you will most certainly find folks that share something in common! There are student groups such as the "Erasmus Student Network," yet if you're looking specifically for folks from your home, it's best to check Facebook. Many of these groups based on nationality have members of a country's respective embassy or consulate, which helps if there are urgent matters.
Plus, these groups can help you find services and products from your country. When a friend asked about trying American mac n cheese, I immediately checked the Americans Facebook group and found a shop with American goods near the Hague. For other members of this group, I have been able to help them out with the process of moving to the Netherlands.
Also, you can make some valuable friends that can introduce aspects of your home culture, fused with Dutch culture, which is always interesting. Although many stores carry "American sauce" here in the Netherlands, many Americans in the Netherlands know that we don't have a sauce like that at all in the States! It has become a running joke of many Americans to analyze the labels with American flags and even attempts to find the least-American-like things labeled as American.
2: Have small and safe gatherings
Many traditions can easily be shared with friends and classmates in Groningen, even if you cannot go to them in person. Mardi Gras is a huge event in South Louisiana where many have a vacation from work and school to celebrate. Although there are no official Mardi Gras celebrations in Groningen, I still celebrated with some classic dishes from "down by the bayou."
Fortunately, I had packed some of my favorite Cajun seasoning, and although some traditional ingredients were a bit tricky to find, I managed with a few substitutions. Just account for allergies among invited guests to ensure a safe gathering. Even for the 2020 Presidential Election, I was able to have a small, COVID-safe watch party with some classmates with some American food such as clam chowder and dirty rice.
3: Teach your friends your traditions and learn from others
One of the best aspects of Groningen is the diversity of backgrounds. This is reflected very much when you walk around the city and see people from all over the world and stores that back this up. Nevertheless, my favorite way of staying in touch with my roots is to celebrate my traditions with my friends in Groningen.
My relatives from home mailed holiday cards to me which helped me explain some American customs to my classmates from many different parts of the world. For American Thanksgiving, I received some cards, even a card with some cartoon characters. I shared these cards with friends along other Thanksgiving traditions such as cartoons and food.
Although I cannot bring all of my friends to the beautiful shores of Rhode Island or the snowy White Mountains of New Hampshire, I can show them cards from family and friends. This can lead to gatherings with friends from multiple backgrounds sharing knickknacks from their homes and creating mini-travel bucket lists. Every month there is something to celebrate somewhere.
Part of making Groningen your home is to bring bits and pieces of where you are from into your life. Regardless of your challenges, such as being a short person in a country filled with tall people, it becomes manageable. I contemplated packing an alligator or moose before moving to Groningen, but there was just not enough room in my luggage to make everything fit. For now, sharing cards and recipes from home as well as cooking international dishes with friends and celebrating with them at get-togethers will do.
I am happy to help you with any questions you have about the RUG or your kickstart in Groningen. You can contact me via my personal page.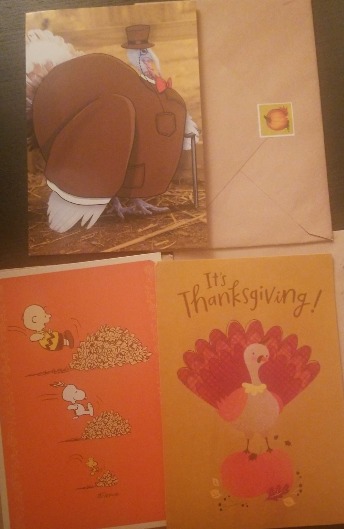 About the author
Victoria Bergström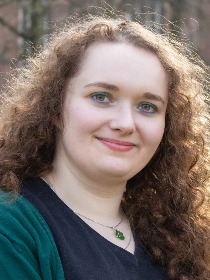 My name is Victoria Bergström and I'm representing the United States. In short, I'm half New Englander and half Ragin' Cajun. I went to high school in Rhode Island and completed my Bachelor's degree in New Hampshire. In the USA, I have lived in Louisiana, Rhode Island, and New Hampshire. I graduated from Keene State College (University System of New Hampshire) with dual-Bachelors degrees in French and Geopolitics in 2020. In Groningen, I study the International Relations Master's with a specification in Geopolitics and Connectivity, and I am a member of the Honours College Master's Leadership Programme. Outside of my studies, I am on the Master's Committee for Study Association CLIO and I work for the Illicit Trade Group's summer school. Plus, I am a researcher in the International Research by Students Programme for the Ministry of Defence's department, CAI, and a student researcher for a local political party. I'm currently in my last semester.
Please feel free to contact me just to say hi or ask your questions via the webform!