How I managed to get a little Georgia into Groningen
| | |
| --- | --- |
| Date: | 11 September 2019 |
| Author: | Erekle Koplatadze |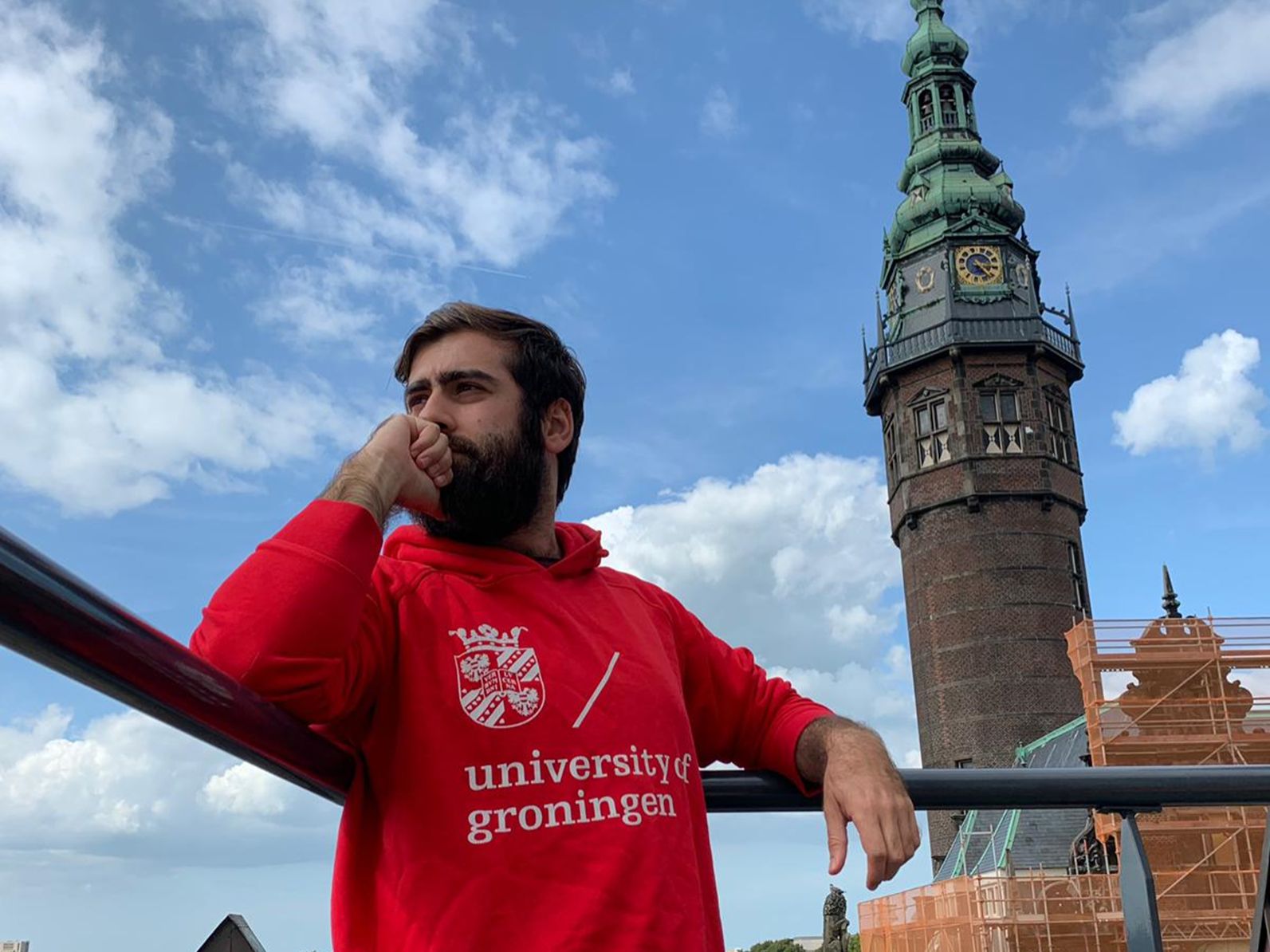 This month was the time I first realized that I am actually not a newcomer to Groningen anymore. Having spent last 12 months as a student, I am currently waiting to pick up my diploma anytime soon. And what a busy year it has been. Together with my master's degree, I am also a winner of a project by the Ministry of Foreign Affairs of Georgia, Young Ambassador of Georgia, for which I organize various events. Currently, together with acting as a Young Ambassador, I am doing an internship at the Embassy of Georgia in The Hague and therefore, I have been on and off in Groningen.
Having returned to Groningen, I noticed that the city had come back to life. Throughout the summer, the city felt empty – the bustling market where I could barely walk in a straight line, was half empty; the packed library was completely free; and busy professors were out of office on holidays. My return coincided with the KEI week and it seemed like everything went back to normal, the bars were packed and the city became louder. I walked around the city and noticed the newly arrived students looking at google maps to find their way and bring their large luggage to their new homes – similarly to me a year ago. As I look out of my window down to the Vismarkt and try to take advantage of every moment I have left in my flat before I have to vacate it at the end of the month, I realize a few things: I am wearing a t-shirt that I printed at the GRID Museum near the Martini Tower, whilst in the background I hear a Georgian melody being played from the Bell Tower of the Academy Building. I look back and realize, I am definitely not a newcomer anymore.
And I look back to remember, how just before this summer, I organized a workshop with GRID Museum, where we printed t-shirts with Georgian letters and designs we created on the day. I remember, how in the same month, I somehow managed to get in touch with the Carillonist who plays the bells on the Martini tower and asked him if he could play a few Georgian melodies from the tower in celebration of Independence Day of Georgia and the Georgian Ambassador's visit for the occasion. To my surprise, he gladly agreed. And I remember how these events grew into more opportunities. After a positive feedback, GRID Museum offered me to participate in the Museum Night on Sept 7 and Carillonist Auke de Boer kindly offered to put Georgian melodies at the Academy bell tower on automatic mode. These events have had a popular resonance back home as well, where I was interviewed by an online newspaper and a live afternoon TV program. I look back at all these and many other events and realize how much they have helped me grow personally and professionally into a more confident person and taught me to not only take, but also create opportunities. I look from my window and imagine the great opportunities these newly arrived students will have in this city.
I was lucky enough and took my chance when the Young Ambassador project was announced. Having won the competition, this project has given me extra motivation to be proactive, lead projects and create opportunities which, otherwise, I would not have thought about. That is why I was happy to apply for the call for Alumni Ambassadors; I want to keep myself busy representing the University and Georgia, keep organizing different events and gain more experience.
After picking up my diploma and finalizing my internship at the Embassy, I do not have any big commitments in my life, other than Young Ambassador and Alumni Ambassador projects. Therefore, I will try to combine the two projects and keep representing Georgia in RUG (and in the Netherlands) and RUG in Georgia. In the near future, I am planning to organize a Georgian cuisine masterclass in the Netherlands and I am also working on a project to host Georgian artists and their work here. At the same time, this year, I would like to organize a meeting of Georgian RUG Alumni and plan future events with them. And in the meanwhile, I keep my eyes wide open to see where another opportunity for organizing an interesting event might lie.
However, as I keep planning activities as a Young Ambassador, I do not know where my future lies. And as I prepare to move from Groningen, I have more questions than answers about my future. Actually, I don't have any answers at all. Even though, this year, I learned that I should be proactive and create opportunities, I still do not know what happens after August 31. I am searching for career opportunities to stay in the Netherlands and I hope it will eventually lead me to a nice path. In the meantime, I keep reading and re-reading fellow Alumni Ambassador's blogs and advices on how to find a nice career start.
About the author
Erekle Koplatadze