How 4 years of studying in Groningen contributed to my personal development
| | |
| --- | --- |
| Date: | 17 September 2020 |
| Author: | Nalan Akyurek |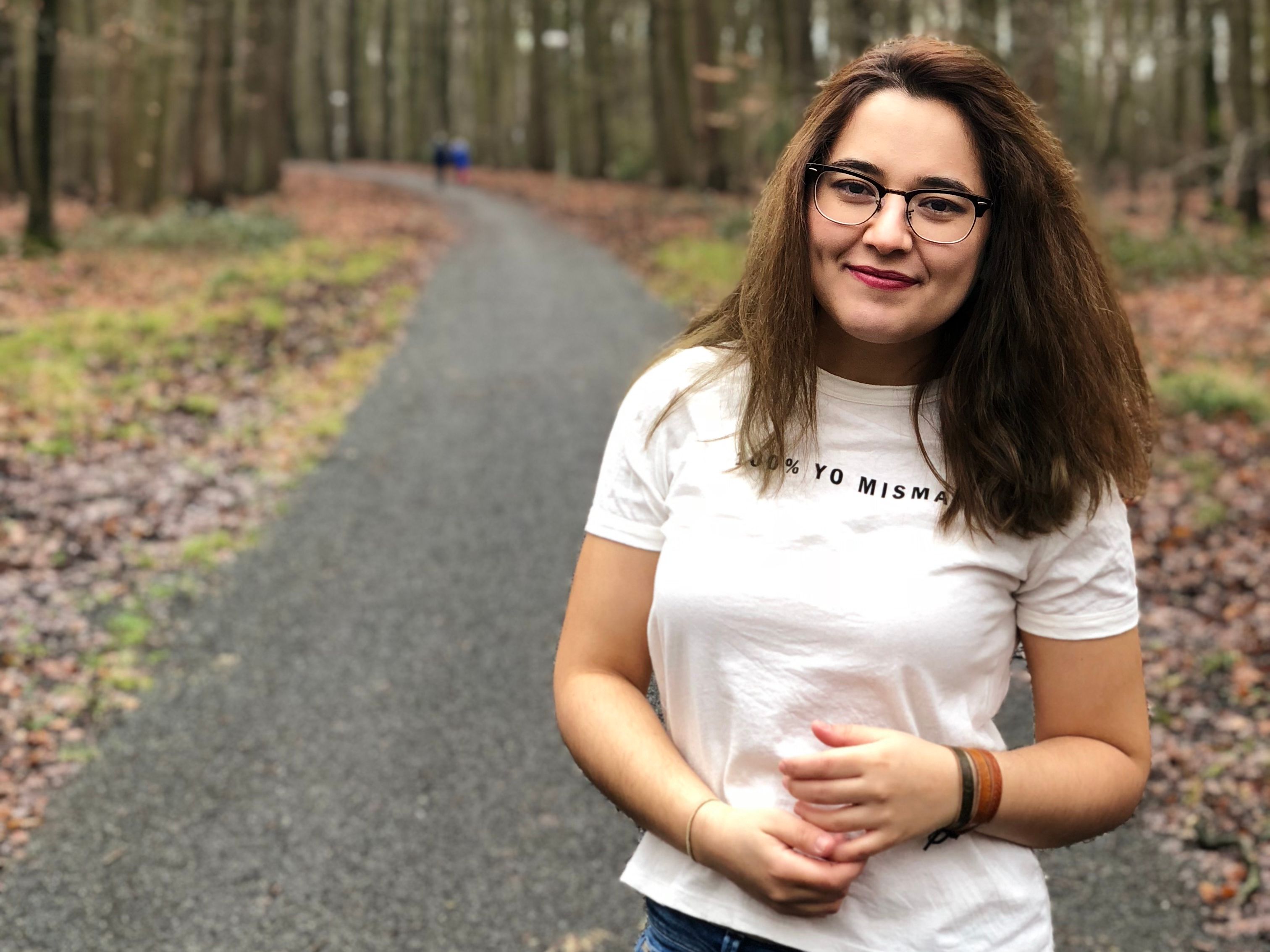 4 years ago, I was a terrified freshman who pulled a big suitcase on the streets of Groningen to an accommodation address that I only saw some photos of. I had my navigation app open on my phone not to miss a bus stop or get lost all the way there. The mixed feelings of anxiety and excitement were at times silenced by the city's beauty in my mind: "Streets are beautiful.. Do I want to cry? I missed home. Oh this café looks cosy! Look at these people, they're so familiar with this city and I am not.. I will make friends and get used to the city too, right? I think I can do that. There are so many bikes... I don't even know how to properly ride a bike.. Oh, there's the church I saw online, it really looks magnificent!"

I have been to different countries before but prior to starting a bachelor in Groningen my longest stay abroad didn't last more than 3-4 months. Much as it was scary, it was also exciting and hopeful for me to live by myself in another country. Going to university is a big step in life and I am thankful to my younger self for the decision to spend my study years in Groningen. Here's why:

1. You become a professional
Having classes from top professors in their field is rewarding, but it's not an easy task. The days I did the readings halfway, lost track of classes for a while and got back later were over thanks to the discipline I gained during my studies in Groningen. If you sign up for a course, you will have to get through all the learning outcomes to pass. Although it is a painful and difficult part of studying here at first, I came to realize how it gave me not only solid hard skills, but also useful soft skills like time-management and professionalism. The qualifications I gained from studying in Groningen became increasingly noticeable to me and others when I started searching for the next step in my career and education. Now that I passed the stressful part, I am grateful for the strict deadlines and high standards of my professors!
2. There's a diverse social circle
In every university city, students have their happy student bubble within which they can make short or long term friendships. Having a big student population in a relatively small city, Groningen also offers many opportunities to socialize with your fellow students. However, in Groningen there's more to social life than the student bubble. The demographic is very tied close together, you have your supermarket here, favourite café there, you can work part-time in this restaurant or that bookshop.

"Having friends of this diversity would never have been possible if I studied in another place"
So, it's only a matter of time that you become friends with people from all kinds of different professions, age groups, and countries. You see the "familiar strangers" twice, three times a week in the city market or in a bar, and even that can start a conversation. I remember looking at the crowd on my birthday party at the sophomore year; the owner of my favourite bar, some friends who run a gardening company, other friends in the finance business, IT sector, teaching, chemistry, pharmacy… having a drink with my student friends who come from all over the world. It hit me then, "Having friends of this diversity would never have been possible if I studied in another place". I could go on a night out with friends from a study association and have a cup of tea in the afternoon with my 80-year-old neighbour, who's happy to have a chat. As an international, it is a great opportunity to have access to not only other international students but also the welcoming locals who help you navigate in the city. Finding a place in the Groninger community, knowing who to ask when I have a problem with one thing or another, and forming close friendships is easier than in many other cities that I've been to.
3. Far enough to take control, close enough to handle
Living abroad far away from home by yourself is tough, especially at the beginning. There is paperwork to handle, appointments with the municipality to catch, problems with landlords / dormitories to take care of, documents to be given to the student affairs… With the time-sensitive issues of everyday life, Groningen ease the stress down with the close proximity of everything you need. Central campus, municipality, government buildings, shopping streets, restaurants, and bars are all in a 10 minute walking distance from each other, and if you study at the Zernike Campus, you have to bike only 10 – 15 minutes to reach all these. As a person who lived in big cities all her life, I was pleasantly surprised that I didn't have to deal with complex routes or traffic in Groningen, which made my first experience of living by myself less challenging. Now that I learned the basics of living alone in Groningen, I am more confident to take care of everything if I move to a bigger city.
I walked into Groningen as a frightened freshman, and I walked out as the independent, professional, and open-minded woman that I am today. Many of the relationships I developed in Groningen turned into long-term friendships, even to partnerships. The friendships, opportunities and ease that Groningen offered me had a major effect in both my professional and personal development, and I cherish every moment spent during my studies in Groningen. I hope you find your favorite bar, close friends, and welcoming breeze of the city soon and make the best out of Groningen while you can!

If you have any questions regarding studying in Groningen or student life, please feel free to contact me via the contact form on my personal page.
About the author
Nalan Akyurek
I am Nalan, a life enthusiast from Turkey. I have been a student at the UG since 2017, when I began my BA major of English Language and Culture, and BA minor of Media and Journalistic Culture. Apart from studying, I did volunteer work and participated in various student associations and committees, currently taking part in the Board of Amnesty International Student Group Groningen as the PR Officer. I love design, social media, art, literature, and helping with the good causes. After I graduate, I hope to dive into the working life, starting off my career as a web designer or PR officer.
www.rug.nl/alumni/about-alumni/ambassadors/2020-2021/2020_bio_nalan_akyurek