Black History Month Knocks: How does the African Diaspora respond?
| | |
| --- | --- |
| Date: | 25 February 2021 |
| Author: | Irene Omole |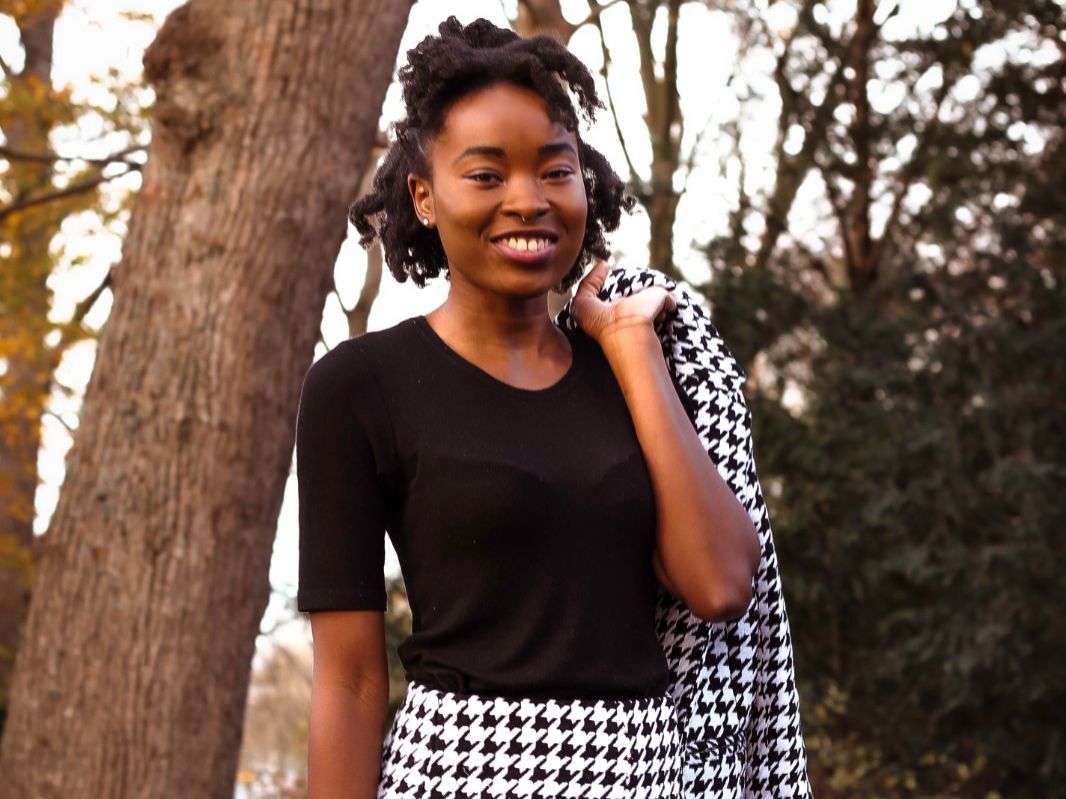 Knock knock, who's there? It's me, Black History Month. Have you heard of me? The whole month of February is the designated month of Black History and that since the early 20th century. The celebration started in the USA and has gained awareness around the world, including the Netherlands.
My name is Irene Omole, I am this year's International Alumni Ambassador, and I represent the USA. Upon arrival in Groningen in 2016 I felt that this city will change my life, but I remained clueless as to how. I struggled with my bachelor's degree in Economics, that was predominantly made up of a pool of people that were very different than myself. I lost my sense of identity, the same way I lost confidence in my ability to perform economic computations. In 2018 after multiple sessions with my study advisor, who luckily convinced me to search for outer curriculum activities, I actively began to broaden my horizon. Conveniently for me, the African student community was in search for some extra hands, thus, I volunteered to help. I did not hesitate as I was asked, later, to join the board of the community as an educational coordinator. This is because I realized that the access to such a community could be the fuel, I needed to become a successful Economist. Now, 2 years later, in my master's degree in Philosophy of the Economic Sciences and Humanities, I can slowly see why I was clueless as to how this city will transform me. I can say for certain, that I am not the same person I was in 2016.

Black History month for me is a month to realize the changes in my life and how those changes came from finding acceptance and regaining a sense of identity. Acknowledging that representation mattered for my personal success made me understand the negative impacts of underrepresentation of ethnicity and gender on a larger scale. I believe we often underestimate how our environment might impact our accomplishments. My realization made me want to share to the world the critical function, relatedness plays. Joining the African student community helped me find more people that I could relate to due to similarities that we share, historically and contemporary. I cannot speak for all; however, this Blog is a token from my end, to help you relate to the African Diaspora a little better.

In light of Black History Month, I have taken it upon me to find out what the African Diaspora of our beloved University of Groningen genuinely thinks about Black History Month.


"As I was born and raised in Germany black history was not necessarily something, I was taught in school except in the context of colonialism and slavery. These affected the way I regarded myself, my family, which is from Ethiopia, and other black communities I was surrounded by. Black history month was "imported" to Germany and it allowed me not only to learn more about Africa and the African Diaspora in relation to Europe, even though that is an important aspect that needs to be considered, but furthermore learns about African philosophers, historians, scientists, and political leaders. " - Mehret Haile-Mariam MA Modern History and International Relations

From a week to a month, from nationwide to worldwide, Black History Month has undergone a transitioning process over the years. In contrast to this rapid wind of change led mostly by black activism, the narrative being told about black history has remained rather stagnant. It seems as though, social norms and educational institutions have only allowed us access to the classical slavery narrative.

"When I think about Black History Months, I think about what happened in African American history, slavery, injustice. Unfortunately, there is not much taught about black history, except slavery. In most people's minds, black/African history begins, where slavery begins. But this is not true. Rosa Parks, Martin Luther King, Malcolm X, and many more fought for my rights, my existence. Unfortunately, black history will always be associated with slavery, that is why we need to get taught about what happened Europeans enslaved the continent." - Princela Karg Bsc International Business

Is black history only about slavery and pain? Factually, it isn't, however that is the narrative we were taught to memorize. For some reason, it seems like this cassette has been stuck for many generations in the record player. It remains inexplicable to the African Diaspora why this is all we inherit. Somehow, the world has decided that black history started with slavery, however, the African Diaspora is trying to correct that narrative.

"In my opinion, Black History Month is of high importance for everyone. Despite the segregation of exclusively black history from white as if it is not intertwined, it gives a perspective that is not always based on the view of the oppressor or so-called winners of history but also the suppressed or losers of history and may help deal with topics such as discrimination and racism to discover their roots, their severity, and remnants." - Optimist Engbi BSc Psychology

For most people, Black History Month is a month to remember what existed in the past. It is a month to show recognition for the sacrifices, contributions, and achievements of African and Caribbean descent. How did it emerge, you may be wondering? Believe it or not, Black History Month began through an Alumnus of the University of Chicago named Carter G. Woodson. With many friends in the city, Carter G. Woodson was able to spread his vision of change. Woodson built a history week around traditional days of commemorating the black past. Today the whole month of February is recognized as Black History Month.

It is inspiring to know that what started in the early 20th century, in America, is recognized in countries all over the world today, including the Netherlands. Carter G. Woodson asked the public to extend their study of black history. On one occasion in 1925, he states "We are going back to that beautiful history and it is going to inspire us to greater achievements." The beautiful history he refers to is the history of Africa, not the history of slavery. While all that we know about who we are is connected to pain and sorrow, Black history month, to us, makes shared pain, only half as painful.

"The scar of Django That we still acknowledge this month as the Black History Month shows how deep our scars are: inflicted by colonialism and poisoned through slavery. Let´s not talk about racism. Every year, I am reminded that I am black and that for 13 years. So, Black History month reminds me never to forget where I am coming from. Just like a scar in the body, it is not quick to be erased. Even the unborn will always remember this month. Let´s not talk about racism. Though 400 years since slavery, the month of February reminds me how history is unapologetic, for it. And yes, as I continue to burn the candle in remembrance of the lives of Garvey, Du Bois, Martin L. King, Malcolm X, Mandela, Douglass, Madam C. Walker, and many other unknown fighters, I ask how many more? So, when I think of Black History Month, I remember Django was never unchained. Like they say "you cannot put old wine in a new bottle! Black History month means a lot to me because it reminds me of the saying of Chinua Achebe "until the lion learns how to write, the story will glorify the hunter." Our skin will always tell our stories." - Collins Oguns BSc International Business

The month of February enables us to stop and pause and reflect on the rich history of our beloved Africa. The month of February helps us reflect on our own biases, stereotypes, gaps in knowledge, and relationships. G.S Woodson was an Alumni of the University of Chicago who asked the public to extend their study of black history. I, as an Alumni Ambassador of the University of Groningen, want to urge you to do the same.

Listen with rapture
When we walk you through the hoods, it is pure token gesture
Yesterday I was told I had inherited just pain.
Today I know I am a descendant of the Dahomey reign.
I am from the kingdom of Benin.
I pay tribute to the far east.
I feel the ties to my roots as my heartbeats.
once again, I dig deep beneath a form of systemic torture

Listen with rapture!
Even after 400 years of capture
Is it not we, the people, who dance?
Even to the tune of our tabloid masters
Is it not we, who mold and conform like our ancestorial curvature?
This paradigm vaguely captures a nuance of my culture.
And so, I urge you to take the month of February
to listen with rapture.

- Irene Omole, MA Philosophy of The Economic Sciences and Humanities
About the author
Irene Omole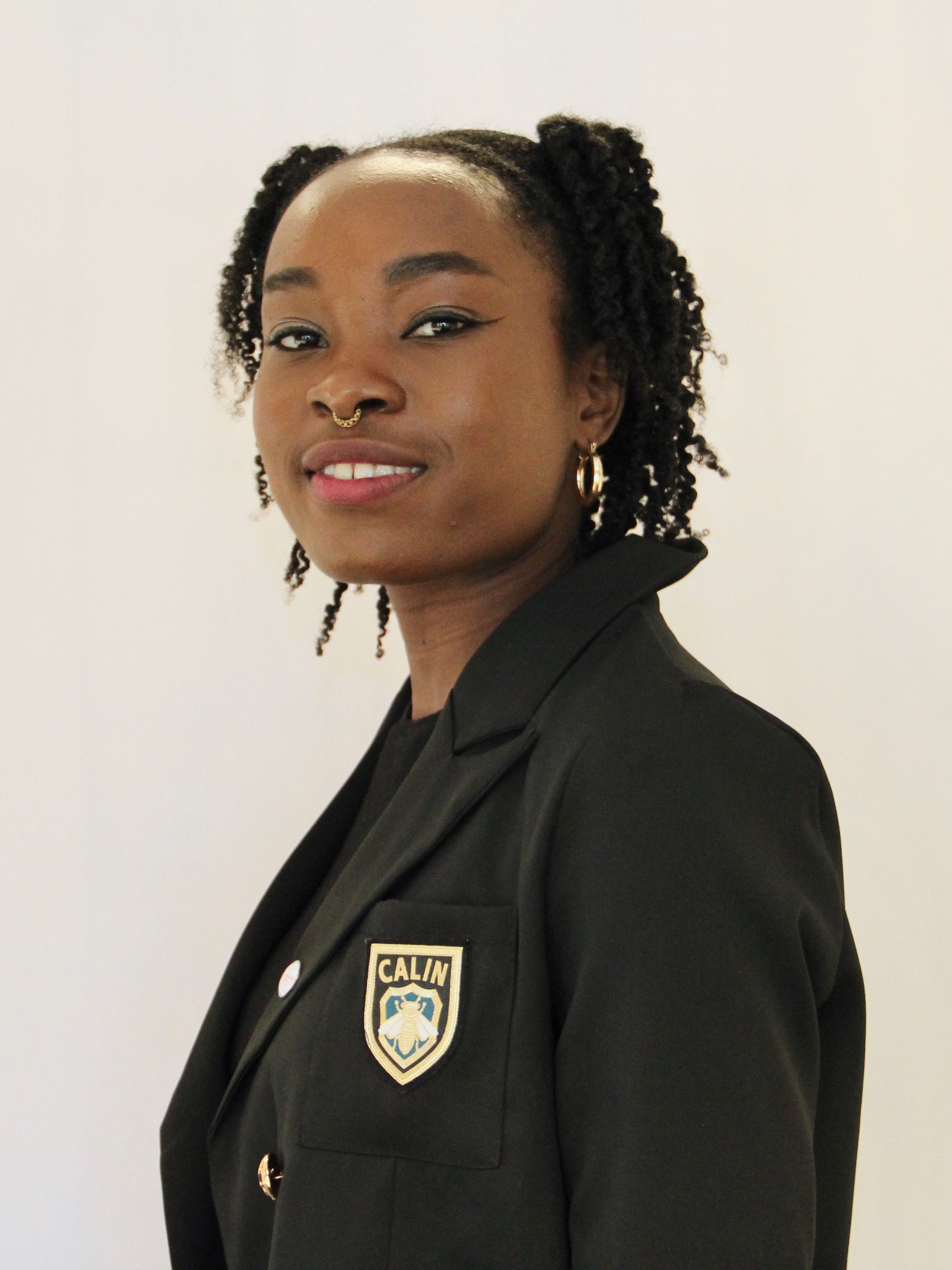 My name is Irene, I am Nigerian by birth and before moving to Groningen, I lived in the USA for a year. I was an Au pair to an awesome family and I got to travel the States. Before that Chapter of my life I lived in Germany and basically grew up there. In Groningen I study Business Economics. In 2019 I was on the board of ASC (African Student Community), I help plan educational events on topics regarding Africa. Moreover, I can not leave out the fact that I went to China for my Semester abroad, which was an amazing and eye-opening experience. I am very open-minded, very friendly and very outgoing. If you see me on the street and smile at me, I will smile back. Let me know if I can help you by chance, because I will not hesitate.
www.rug.nl/alumni/about-alumni/ambassadors/2020-2021/2020_bio_irene_omole