A short guide on student communities
| | |
| --- | --- |
| Date: | 05 October 2021 |
| Author: | Audrey Achieng |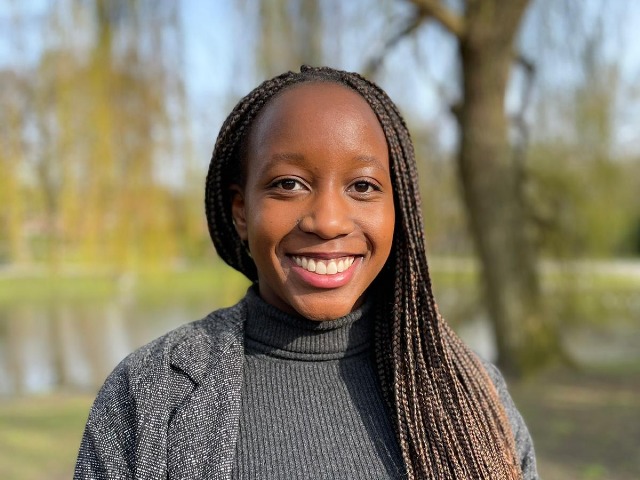 You feel it, Groningen is pretty alive during the first weeks of the semester. Students arrive back in the city and everybody is looking forward to making the best out of the upcoming academic year. What I love about the small city is the big amount of activities that are taking place at that time, especially for newly arrived students (outside COVID-19 sadly).
Unfortunately, like many international students, I arrived a bit too late in Groningen from working abroad, and missed the annual introductory weeks such as the ESN week or the legendary Kei-week where you can meet a lot of new people at once. Honestly, sometimes it can be quite complicated to find your fitting circle of friends who share more with you than the student house you are living at or the seminars at uni. At first, I didn't notice a difference since moving to a new country for studying is already exciting enough. And let's be real, the first weeks in a new city can be quite overwhelming with all the new connections and the first mid-term approaching (yikes) …
But my prayers have been heard because I had the chance to meet such amazing people at student communities that I even decided to become an active member myself at one of the newest initiatives in town, IDEA. Therefore, this short guide on student communities in Groningen is an invitation for you to roll up your sleeves, join a social cause, and have fun while it is also an ode to the people who have built and continue to cherish these diverse and inclusive spaces. Hopefully, the following communities will guide you towards forming meaningful connections with people but also finding yourself in the midst of events.
The African Student Community (ASC)
"The African Student Community allows for students particularly of African descent to come together, assist and support each other which I think is an amazing thing. That is why we are the ASC and not Association. We are able to maintain the key elements of community by providing support for incoming and existing students of the Universities", says Genevieve, President of the ASC.
I met members of the ASC in my very first day in Groningen at the RUG Welcoming Ceremony for international students, and I remember how much fun the social events in the rented bars were. Without romanticization, there truly is a special sense of belonging and shared experience that makes the ASC such a unique place for people who want to connect and share the best memories in Groningen. I never had the time to be part of the creation process, but always wanted to be part of the team that is creating the inspiring annual symposium. If you decide to become a member of the ASC, I would definitely advise you to go to their social events or become a member of one of their committees.
Groningen Feminist Network (GFN)
"The Groningen Feminist Network is a community-led network of like-minded people, aspiring to be inclusive of all gender, sexual, racial and ethnic identities, of all religions, body types and sizes, neurodiversities and abilities. It gives people in Groningen the opportunity to be involved in political activism and to meet every Wednesday to discuss feminism and other related topics", says Winnie, Member of the GFN Steering Committee
This community is one of the driving forces in Groningen when it comes to taking the initiative for societal change and standing up for what is just. If you are in the spirit of organizing demonstrations or a sex education campaign then this might be your call to visit one of the Wednesday roundtables of the GFN. For me, this space is connected to special first-year memories since it was there that I left the evenings reflecting on my intersections and the thought-provoking discussions.
Black Ladies of Groningen (B.L.O.G.)
"Through B.L.O.G I realized that Groningen has actually a more diverse population than is initially depicted. Regarding representation, I believe there is not necessarily a lack of people but rather a lack of initiatives catered towards their needs. B.L.O.G., consisting of about 130 members is a safe space for womxn of Afro/Caribbean descent that aims to empower and support its members. We want to show that their voices and faces are part of this city too", Habiba, President of B.L.O.G.
This new and unique community of Groningen illustrates the importance of safer and empowering spaces for Black womxn only. The diverse group has a vibrant WhatsApp group for members where topics range from self-care and networking to conversations about current events. Definitely, tune into their monthly B.L.O.G. On Air talk show or join one of the social events to get a glimpse at this inspiring and supportive community of Black womxn.
Initiative for Diversity, Inclusion and Awareness (IDEA)
Join IDEA's social meetings in the next semester if you are not afraid to question the status quo in academia and society, and reflect on your positionality with a bunch of other students. Apart from that, IDEA organizes workshops on race, lectures on non-Western knowledges that move beyond the current curricula, and empowerment meetings for Black, Indigenous and People of Color. IDEA has a special place in my heart since it is the community that was collectively built by motivated students almost three years ago.
This was an overview of the communities I have met and seen grown during my time in Groningen. Now looking back at the years of laughter, team spirit and imagination for a greater good, I am happy to say that I have spent my studies in Groningen with amazing and inspiring friends. For me they proved to be very valuable in creating a new home abroad, self-development, and joining a cause I am passionate about. There are many more communities and student associations that I have not mentioned here, and I encourage you to dive in, meet people you might not have met otherwise, and leave Groningen with a lasting impact, wonderful friends and overall amazing memories.
Bio
My name is Audrey Achieng, I was born in Kenya, and moved to Germany during my childhood. I lived and worked in Peru before moving to Groningen for my bachelor's studies in International Relations and International Organization. In 2018, I founded IDEA with a handful of motivated students, and since then have advocated for diversity and inclusion in academia. Currently, I am graduating from the University of Groningen with a master's degree in International Security and the Honours Master 'Leadership: Making the Difference'. I enjoy meeting new people, so please don't hesitate to contact me in case you need help with settling in Groningen.

If you have any questions about studying and living in Groningen or anything else, please feel free to contact me. I am happy to help!
About the author
Audrey Achieng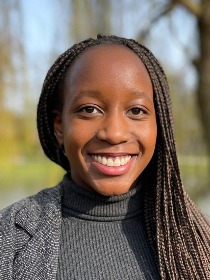 My name is Audrey. I was born in Kenya, raised in Germany and before moving to Groningen, I lived and worked in Perú for a year. I love adventures, listening to podcasts, having brunch with friends, and talking about philosophy. Since 2017 I have been a student at the University of Groningen, where I began my BA in International Relations and International Organization. I continued my education with a MA in International Security and I am also partaking in the Honours Master 'Leadership: Making the difference'. Apart from my studies, I founded the student initiative IDEA where we create events that go beyond the traditional academic parameters.

If you have any questions about the application procedure, studying and living in Groningen or anything else, please feel free to contact me. I am happy to help!