Laura Escudero Gimeno, Spain
Bachelor in Psychology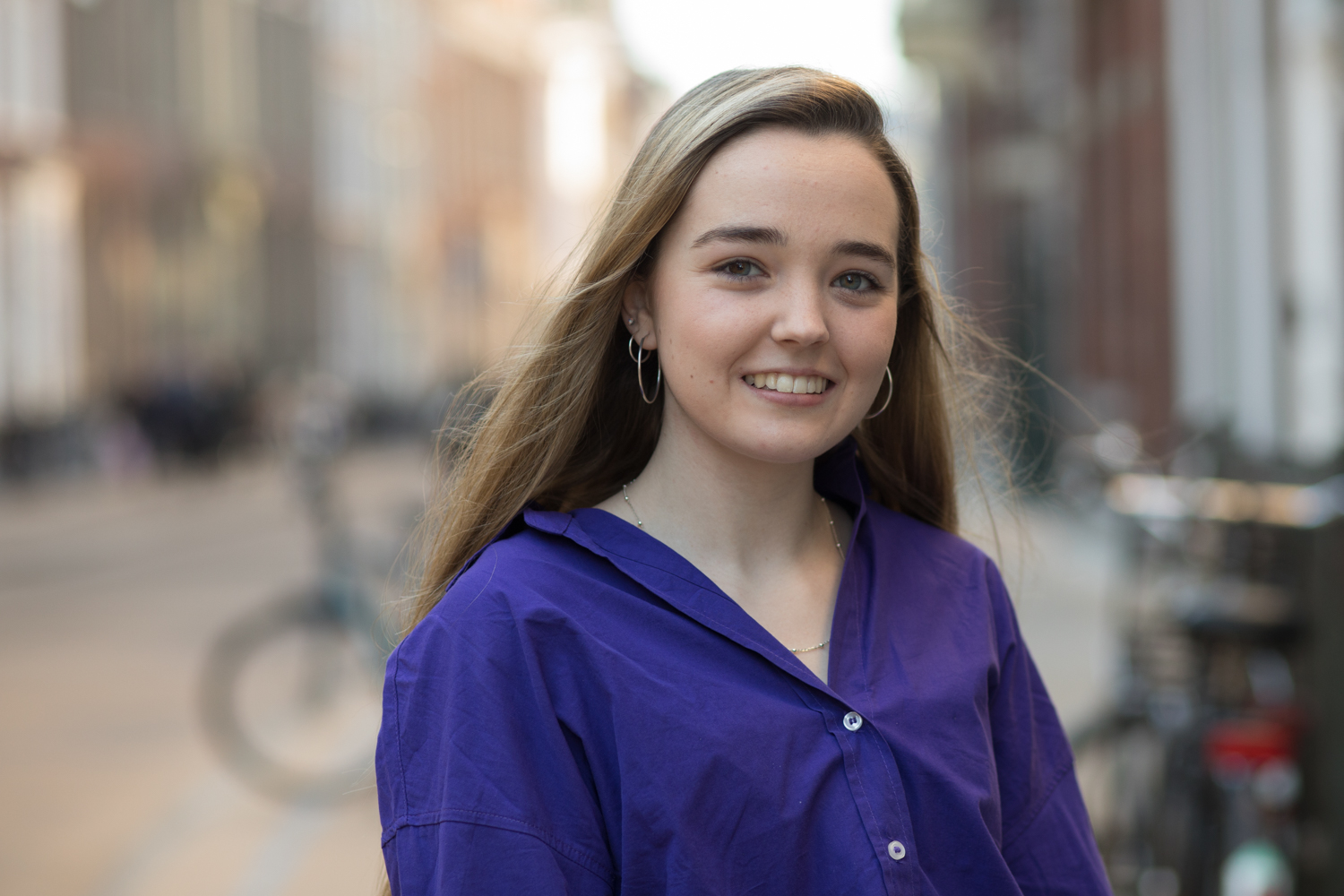 Why Groningen?
If you are looking for a small city where you can have everything close by but at the same time have a huge variety of places to explore and things to do, Groningen is your place! Given that I spent most of my life in the same small country in Spain, I barely had an opportunity of meeting and work with people from different backgrounds and cultures, but Groningen offered me the opportunity to change that. This city was the first place where I hung out with people from all around the world. However, my favorite aspect of this city is the student life and spirit. It does not matter what day of the week it is, there is always going on in the city, from the farmer's market three times a week to the nightlife that has no closing time here. What are you waiting for? Come and see it yourself!
Why the University of Groningen?
The University not only offers a wide variety of degrees and educational opportunities, but also a great support network. I know from experience how scary it can be to study abroad, that is why I appreciated the opportunities the University of Groningen offered me; for instance, having Student Advisors available for me. From day one, I was assigned to different Academic Learning Communities, which allowed me to meet and work with different groups of people from all over the world. In addition to the mandatory courses, you can also take part in a lot of social events such as the Buddy programs or the students association events. Besides supporting you on your journey through your studies, the university backs you up when preparing for your future, with sources like the Career Services; a platform where experts will advise you about your CV, interviews, etc.
Lastly, a hidden aspect of the University of Groningen, is that it gives you the opportunity to grow professionally while growing academically. This University offers a lot of side jobs opportunities, mostly very closely related to your field of interest, for instance, a research assistant or a student mentor.
Biography
Hello everyone! My name is Laura Escudero Gimeno, and I was born and raised in Madrid, Spain. I moved to Groningen and started my bachelor's in psychology four years ago, and I would like to do my master's next year here as well in Work, Organizational, and Personnel Psychology. In the present my role in the university is not only external, as a student, but also internal, I am a Student Mentor for first- and second-year students. Aside from that, I work as a Teaching Assistant, giving support to different professors in different tasks such as hybrid lectures, communication with students, or setting up things on Nestor.
I enjoy supporting and contributing to the development of people's well-being. I would really like to hear from you and answer any questions you have or just for a small talk. Looking forward to meeting you!
| | |
| --- | --- |
| Last modified: | 05 April 2022 12.56 p.m. |