Kitti Tóth, Hungary
Master in Change Management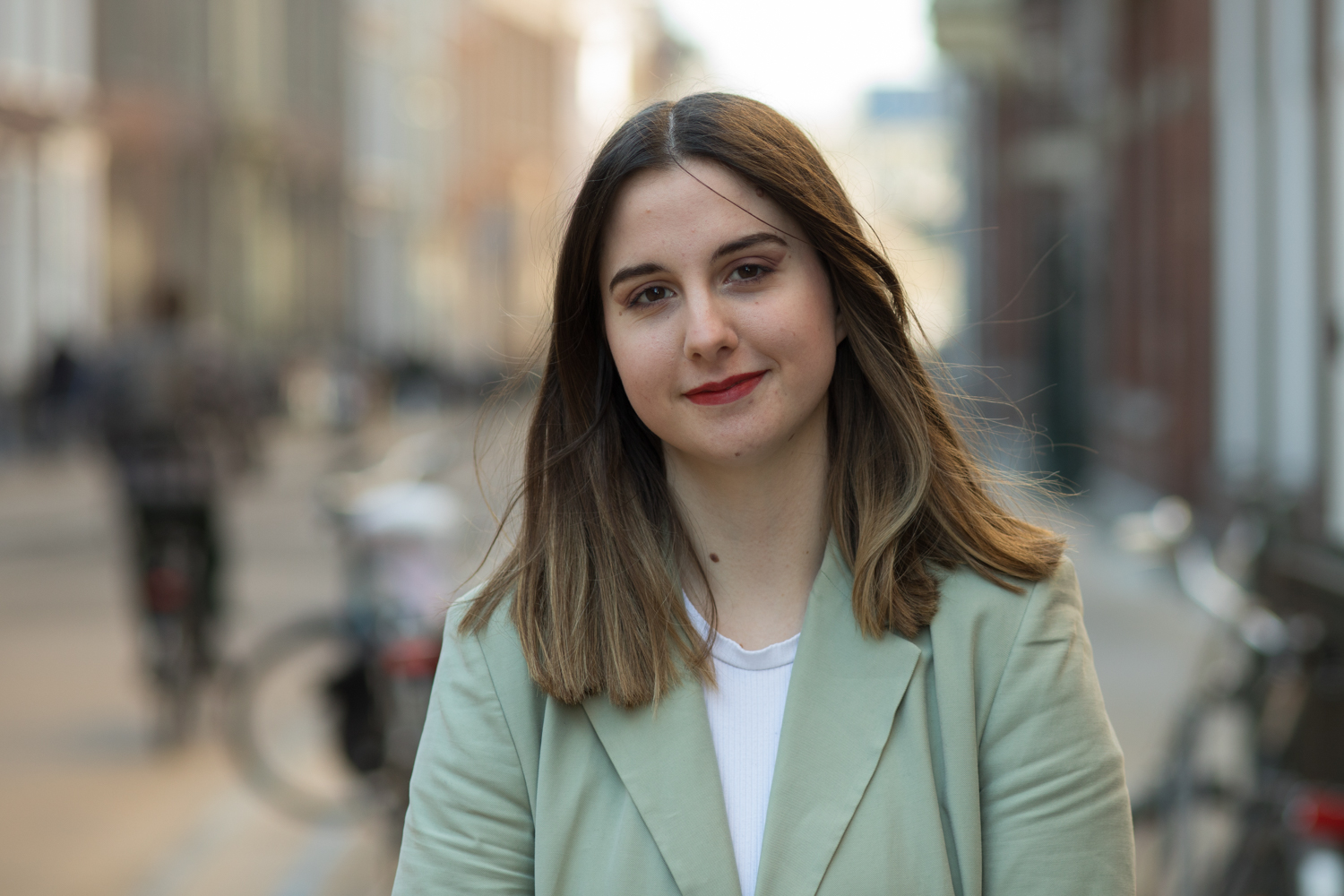 Why did you choose Groningen?
Moving to the Netherlands for my Master's was actually the second time I moved to Groningen, I spent an Erasmus+ semester here already. Initially, I chose Groningen, because I wanted to study in a little student city after spending years in a metropolis, and I loved the mental picture of myself cycling through tulip fields. After my exchange semester ended, I knew I was not done with living in the Netherlands. I fell in love with the quirks and kindness of Dutch people, the irony of how biking gives you independence yet you so strongly rely on a single object, and the city of Groningen has this vibrant atmosphere, and when it gets a hold of you, it is hard to let go.
Why the University of Groningen?
After experiencing the quality of education in my exchange semester, I knew I wanted to spend my last years of education at a top 100 university. I love that I can study from published academics, who regardless of their achievements treat me as a partner. The campus of the Faculty of Economics and Business is state-of-the-art and is equipped with everything you could think of. It was also a plus for me that the UG offers a great number of different specializations, this allowed me to focus on sustainability, a matter really close to my heart. Last but not least the UG offers one-year-long Master's courses, and as a business student, if I invest both time and money into studying, I want to maximize my pay-off.

Biography
Hi, how are you doing? My name is Kitti and to be honest, I prefer to say that I am Eastern-European, I feel like it gives a better idea to people about the culture I grew up in. Like any 18-year-old, I was not sure about what I would like to study, so I chose Business Administration and Management. My course allowed me to choose a specialization later; I ended up with Human Resource Management. During my Bachelor's, I experienced the joy of volunteering, I joined the local ESN section to help international students, and I spent a year on the board of the local ESN section. For my Master's I chose again under the umbrella of Business Administration; a Master in Change Management, to help me pursue consultancy as a career, but in a different city (and country) this time!
If you have any questions, please feel free to reach out!
| | |
| --- | --- |
| Last modified: | 06 April 2022 3.54 p.m. |