Alexandra Vinokurova, Russia
Bachelor in Economics and Business Economics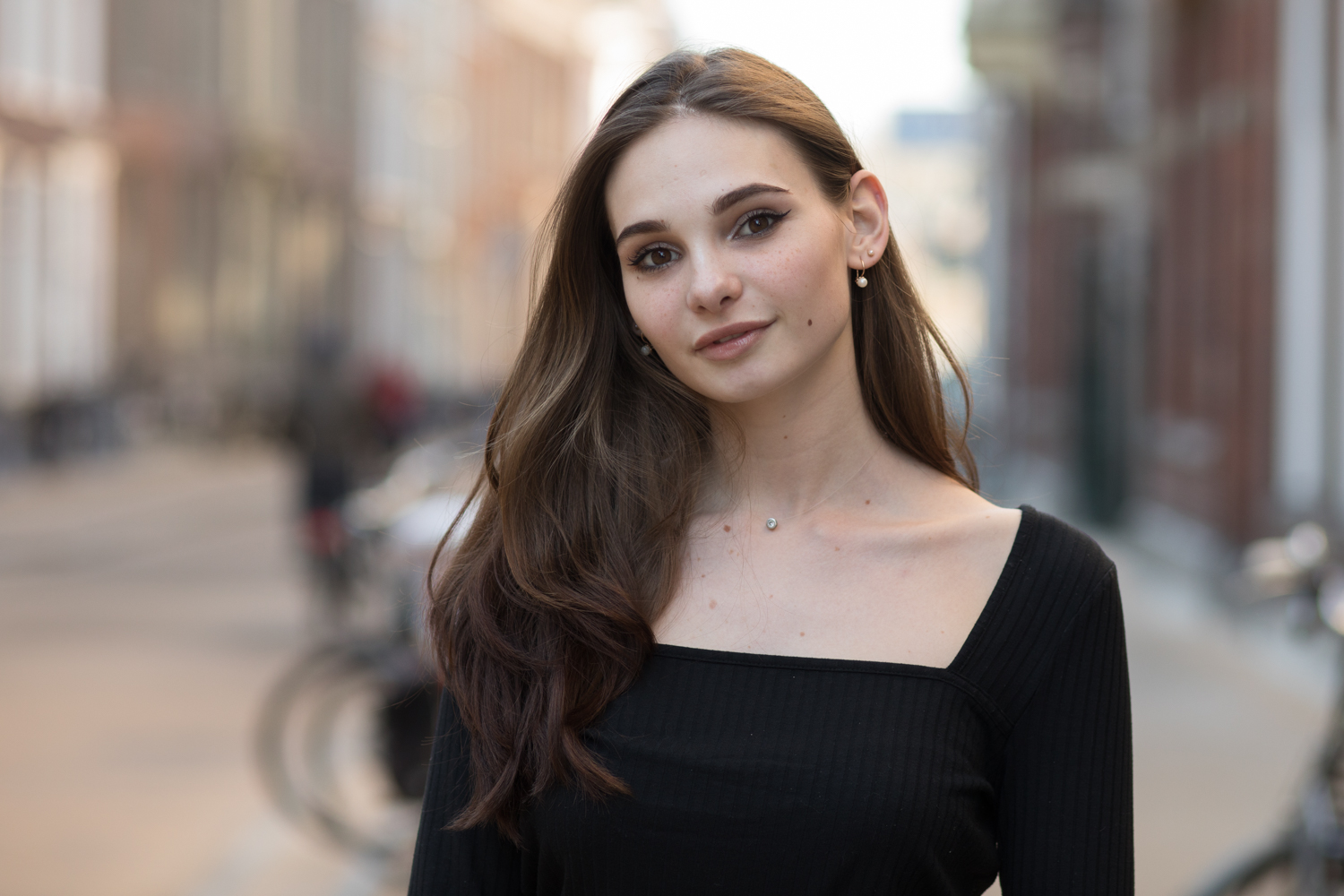 Why Groningen?
Back in school, I had to decide on where I wanted to do my bachelor's. I was super scared to make the wrong choice since I will be in that city for 3 whole years and that's a big commitment. I did some research and I found this beautiful Dutch city called Groningen. To be honest, it seemed like a perfect place to do your studies. And right now I'm safe to say that this was one of the best decisions I've ever made. Everything is perfect about this city: the university, the student life, the nightlife and overall so many more things. However, one thing that stands out about Groningen it's the atmosphere of this city! Every third person is a student here and it just feels so nice to be surrounded by so many people who also study in the same university as you.
Even though Groningen is not the biggest city in the Netherlands it has so many different things to offer. There are many interesting museums in this city. We even have a university museum! There are also a lot of extracurricular activities that you can do, starting from different sports clubs and finishing with bouldering and escape rooms. Another super important thing to mention is nature! Sometimes, after a long day at the university, it feels so nice and refreshing to take a walk in the park. Groningen has a beautiful park in the city center called "Noorderplantsoen" which is perfect for that, there are also swans and turtles in the summer!!
Why the University of Groningen?
I chose the University of Groningen because it has such a nice reputation among other Dutch universities. It is worth mentioning that the University of Groningen is in the top 100 universities in the world! Since I study Economics and Business Economics it was also really important for me to check the rating of my program and its top 5 in the whole of the Netherlands!
I am super grateful to the University of Groningen because they offer so many opportunities that can help in your future. My faculty offers career weeks, where they teach you important skills that can be useful for future employment. There are also many volunteer programs, for example, I have participated in a "student for a day" program where we welcomed students from various schools and showed them our faculty.
Another thing that I love about my university is that it is extremely diverse, you have the possibility to work together with people all around the world and that's fascinating. You have the opportunity to meet so many people with different backgrounds and share knowledge.
The last thing I would like to mention about the University of Groningen is that your voice is always heard here. As a student, you get an opportunity to share your experience and possible recommendations that can be given. You can become part of a program committee where you have meetings each block with the teachers where you talk about possible improvements to your program.
Frankly speaking, knowing what Groningen can offer you, I wouldn't choose a different city or a different university.
Biography
My name is Alexandra and I was born in Russia. Currently, I'm in my last year of the economics and business economics program, and I'm following the economic development and globalization profile, and I'm absolutely loving it. Currently, I'm a member of a program committee, and last year I was a year representative. As part of a program committee, I am trying to improve the quality of my program as a student. Also currently I'm participating in the volunteer work around my faculty. I really like to engage in social work because it really improves your personal growth and skills.
Because of the pandemic, I couldn't go for my exchange, so I decided to do a law minor at a university level. I was always fascinated by law and how it works, so I chose the "governance and law" minor. Truth to be told it was a bit challenging but now I know so many interesting things that I can apply in my day-to-day life!
If you have any questions about the application procedure, studying and living in Groningen, or anything else, please feel free to contact me. I am happy to help!
| | |
| --- | --- |
| Last modified: | 29 March 2022 11.46 a.m. |