Alexandra Matei, Romania
Master in Chemistry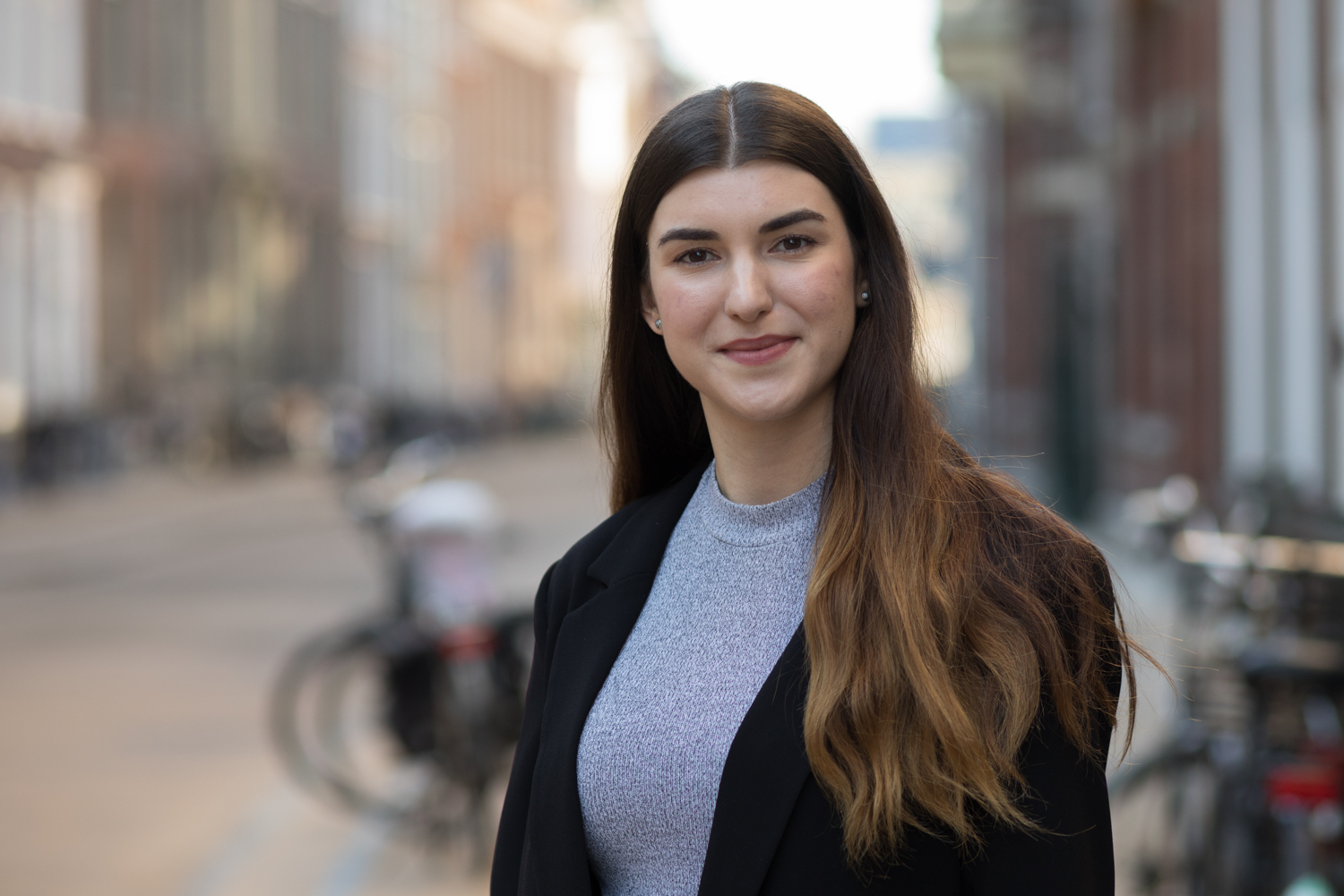 Why Groningen?
When I was thinking about moving to the Netherlands, I did my research and found out about Groningen. While I grew up in a big city, I was excited to experience life in a smaller one. Before coming here for my master's studies, I had never visited the Netherlands. Once I was set on coming to Groningen, I was already dreaming about walking through the city, next to the canals and admiring the classic Dutch architecture. All I can say is that the reality did not disappoint. Everything about this city exceeded my expectations. If you are looking for a vibrant, diverse and international city, Groningen is the right place for you. And don't worry about not speaking the language, everyone here is comfortable to speak in English.
One might think that Groningen is all about windmills, tulips and cheese - the classic Dutch stereotypes, but it is about so much more. "Er gaat niets boven Groningen" (there's nothing above Groningen) is not just referring to its geographical location, but also to the vibe this city has. I immediately fell in love with the Dutch cycling culture; and you will too when you will find out that you can get almost anywhere in Groningen within 15 minutes. Starting my studies here in the middle of the pandemic, it was difficult in the beginning to discover the true vibe of the city. However, with time, I learned that Groningen is the best student city, with people from all around the world who will inevitably become some of your closest friends. Loving the outdoors, it was a gift to live near so many beautiful parks which I could enjoy on a daily basis (yeah, even when it rained!).
It is quite hard to get bored in a city like Groningen. With so many cafes, museums, theaters, parks and student-led events, you will always find something that suits your interests. If you decide to come to Groningen, I can promise you that you will share my thoughts and that Groningen will feel like home right away.
Why University of Groningen?
I discovered Groningen, especially because of its university, which is one of the oldest and most prestigious universities in the Netherlands and in Europe. Being ranked amongst the world's top 100 universities, UG is known for its high-quality education, rigor and scientific breakthroughs. When choosing University of Groningen for my master's in Chemistry, I was so excited to have Ben Feringa, recipient of the prestigious Nobel Prize, as my professor. While working in his lab for my thesis project felt like a far-fetched dream, I quickly realized that at the UG, students are not only encouraged to follow their dreams and passions, but they are also guided to achieve their greatest potential. As a student here, you need to prove determination, constant curiosity for learning and self-discipline. While this can be intimidating, you have to know that the University of Groningen fosters a flat-hierarchy environment, with welcoming professors and staff members. During my time at the University of Groningen I felt empowered to grow intellectually and I developed the necessary skills to not only achieve my goals, but to also dare to dream further. I hope you decide to embark on the academic adventure that the University of Groningen will offer you and I promise that this will be one of the best decisions you will ever make!
Biography
My name is Alexandra Matei and I am an Alumni Ambassador representing Romania. I am originally from Bucharest, and while I love my home country, I knew early on that I wanted to study abroad. This led me to the United States, where I finished my BA in Biochemistry at Bryn Mawr College in Pennsylvania. This experience far away from home taught me the importance of learning about new cultures and meeting people from diverse backgrounds. With the goal to continue my adventure abroad and my passion for chemistry, I started looking for master opportunities in Europe. The University of Groningen caught my attention because it aligned with my academic interests, offering me the opportunity to follow a master's program which was challenging and exciting. Outside of my studies, I had the opportunity to develop my interest in entrepreneurship and even start my own venture, with a team of three other UG students. When I decided to come to the University of Groningen, I never expected that I would be surrounded by so many opportunities and exciting initiatives which would keep me engaged and curious. If you are also looking for a challenging and rewarding academic environment, but also for a chance to discover new passions and hobbies, look no further: University of Groningen is the perfect place for you! So, what are you waiting for? Choose your favorite academic program and come join me in this beautiful city.
I am more than happy to answer any questions you may have about the university, the application process, living in Groningen or any other curiosities. I am here to help, so feel free to reach out!
| | |
| --- | --- |
| Last modified: | 05 April 2022 12.54 p.m. |