Andreea Dascalu, Romania
Bachelor in Arts, Culture and Media
Why Groningen?
I must admit that I did not know much about Groningen before coming here to look for accommodation in the summer before starting my first year. I simply thought the degree fitted me and I would have moved to any place that catered to it. Nonetheless, it was not until I took an aimless bike ride around the city that I truly realised my luck of calling it my home for the coming years. Although compact, Groningen has everything: from charming nature to great shopping streets and traditional Dutch architecture. However, the essential part is represented by the lively and enthusiastic student community that is bound to make the quite chilly Groningen weather much more bearable. I am happy to answer any question about studying Arts, Culture and Media and/or attending the Honours College. Furthermore, my experience as student ambassador has taught me how crucial it is for prospective students to get in touch with current students and learn from their experiences, gain invaluable pieces of advice and essentially, feel more prepared to embark on their academic journey, knowing that they made the right choice. Therefore, I am thrilled to continue, even after graduation, to help prospective students realize what the University of Groningen has to offer.
Why the University of Groningen?
Ever since middle school, I knew I wanted to go to a university abroad. Nevertheless, there were many other variables that I had to consider, such as the ranking of the university, the suitability of the degree program to my interests, as well as the level of internationalisation. Luckily, the University of Groningen fulfilled all of my requirements! Being a top 100 university, the level of education is notably high and the teaching staff is composed of specialists in their specific fields. At the same time, it is an international university so you are likely to network with people with the same interests on a global level and make friends from all continents. Lastly, the programme I pursued, namely Arts, Culture and Media, fitted my passion for music and culture perfectly and even enriched it, making its scope wider and allowing me to discover new facets of the industries I am so eager to enter.
Biography
I was born and raised in Romania, by the Danube River, and grew up in a very science-oriented environment, out of which, surprisingly, I developed a passion for art, due in part to the extracurriculars I have been attending since very young. In 2018, I graduated high school and was awarded the valedictorian title. In September of the same year, I started the Arts, Culture and Media bachelor degree programme at the University of Groningen and eventually joined the Honours College. This summer I will be completing both and I aim to start my career in the entertainment industry. Alongside my studies, I volunteered at various cultural and social organizations and events, both in Groningen and Romania and held diverse positions within the Faculty of Arts, such as student ambassador and research assistant. Moreover, I am actively working on independent projects related to digital literacy among the elderly and productivity via mutual accountability. At the same time, I am the co-founder of an alternative music festival which is due to take place next summer. Additionally, my primary academic interests lie with popular musicology and intersectional feminism.

If you have any questions about the application procedure, studying and living in Groningen or anything else, please feel free to contact me. I am happy to help!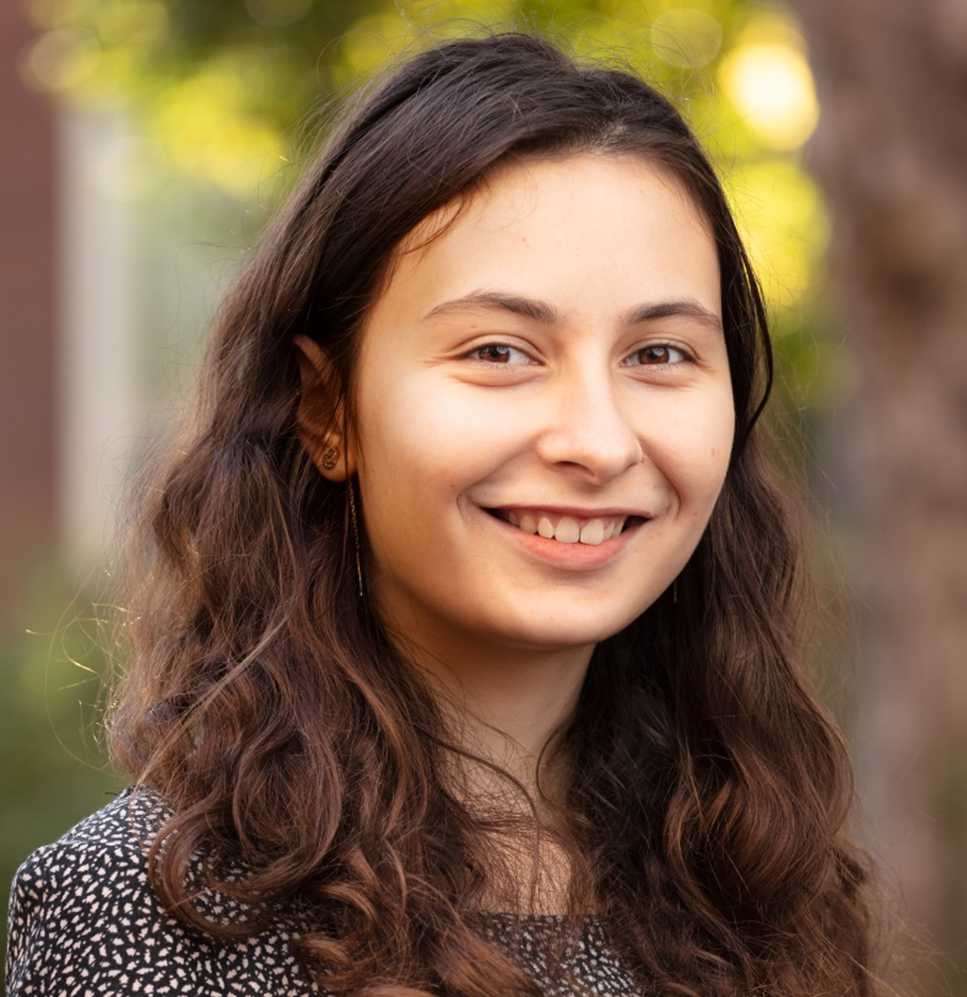 | | |
| --- | --- |
| Last modified: | 14 June 2021 10.14 a.m. |