Lisa Amina El Imshati, Austria
Master in International Human Rights Law
Why Groningen?
Groningen is a town for everyone. The flair of a small city combined with the perks of student life and internationality. It is a city of character. With its beautiful parks, cycle paths, markets, little shops, bars and restaurants, there is always something to do. The city is calm and charming, but plenty of festivals or other attractions guarantee that you will not get bored.
Do you enjoy culture? Visit the Groninger Museum, the University Museum or take a stroll around the city centre and traditional architecture. Are you a very active person? Ride your bike to one of the various parks, lakes or straight to the ACLO centre, where you can join one of the multiple sports courses. From Dancing to Volleyball, swimming to Yoga – you will find your sport. Are you hard-working and want to focus on your studies? Go to the forum or one of the various libraries and university buildings. They provide you with books, Computers and coffee machines, which is all you need during exam season. Do you want to meet new people and experience internationality? Join ESN or another student group on one of their many activities and make friends for life.
In Groningen, you will make amazing memories, going way beyond your academic achievements – It will become your home away from home.
Why the University of Groningen?
Graduating from law school usually says a lot about people. Mostly that they are dedicated and willing to sacrifice a lot of Saturday evenings studying rather than going out. It also means that you know national legislation – probably in excruciating detail. Law school, however, often lacks a profound education in international law. As my passion always lay in this area, I knew that I had to do a master's abroad. Since I can remember, I was passionate about human rights but wasn't fully aware of how many study programs there are, which actually focus on this topic. A brief internet search introduced me to the University of Groningen (RUG). The International Human Rights Law Master's Degree covers a wide spectrum of the different fields. Much like every other programme at this university, students are challenged but also supported by their professors. They are encouraged to be critical, to analyse and to fully understand the complexity of modern society's legal issues.
The excellent courses and well-thought-out programmes attract many students from all around the world for exchange or entire programmes. This creates a unique and multicultural atmosphere. However, not only the students, but also the professors are approachable and friendly, turning lectures into interesting discussion rounds.
I believe, the University of Groningen can be summarized by three "E" s. Education, Engagement and most of all, Enjoyment.
Biography
I was born and raised in Austria, where I graduated from the University of Vienna, Faculty of Law in 2019. My passion for Human Rights has always been strong and I pursued this passion in various organisations. I have, however, decided to make my passion my profession and have started the International Human Rights Master's Programme, of which I will graduate in 2020.
Have I sparked your interest in studying in Groningen? Then let me know if you have any questions about the university, a specific programme, life in Groningen or anything else. Feel free to contact me!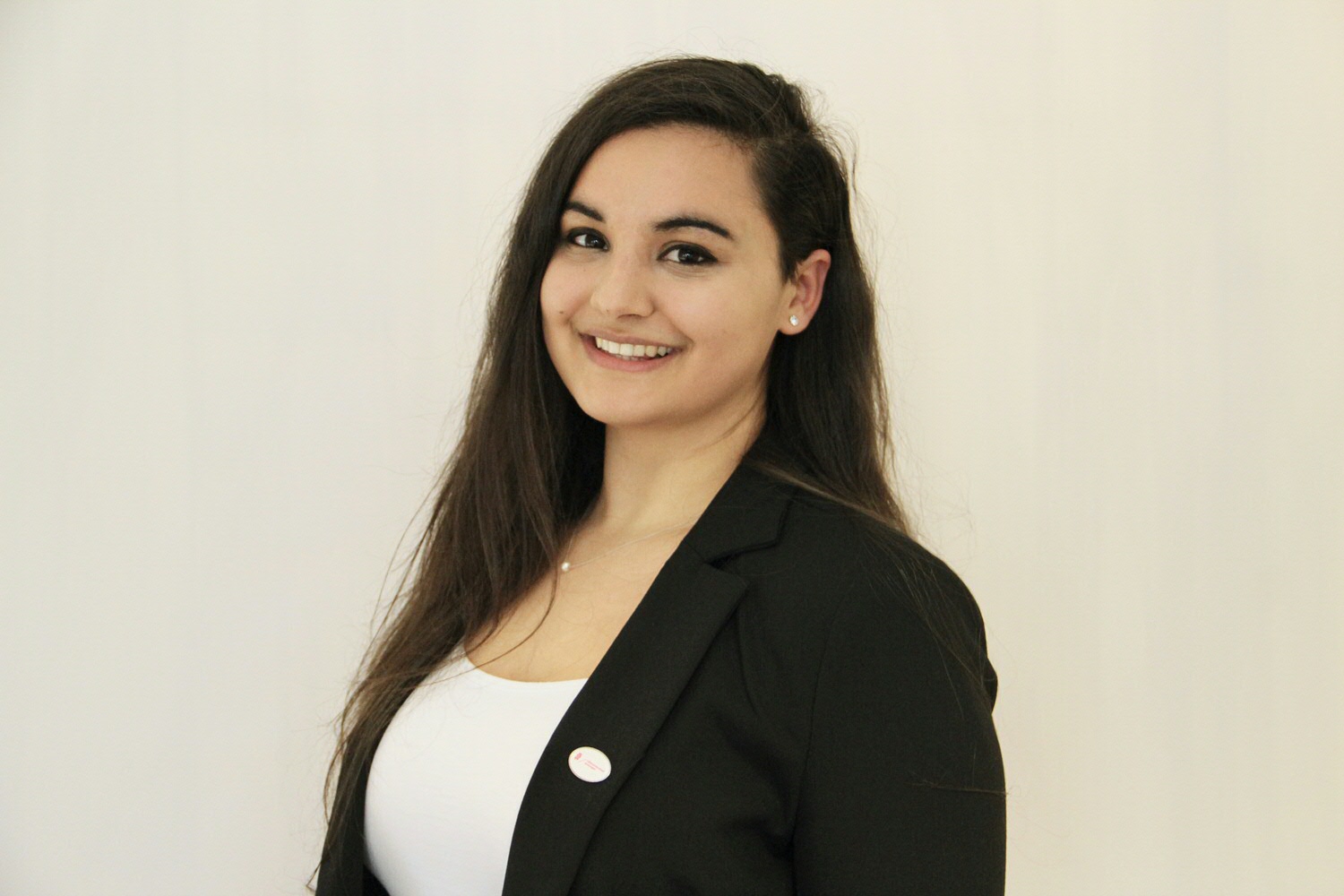 | | |
| --- | --- |
| Last modified: | 17 September 2020 10.53 a.m. |