Matthias Viets, Germany (Berlin)
Master in Supply Chain Management
Why Groningen?
To begin with, I have to say that at no point would I have thought 1.5 years ago that I would ever move to Groningen – neither did I know back then where Groningen actually was! So, what made me decide to move here?
After graduating from the University of Frankfurt, I roughly knew that I want to pursue a Supply Chain Master and started applying for universities across Europe. After receiving more acceptance letters than expected, I started visiting the universities I applied for to get a feeling of where I actually felt comfortable.
Without a doubt I fell in love with Groningen and the university the moment I arrived! Coming from Berlin, I appreciated how close everything is and how nice and open the people here are. Bars and restaurants wherever you go and a lot of young people! You really feel that this is a student friendly city and that is what makes Groningen so special.
Moving to Groningen was a big step as I knew nobody here before I arrived. But participating in as many student events and associations as possible helped me in getting to know a lot of great people in a short amount of time. There are also a lot of events for your specific study program, so you get to know a lot of like-minded people. So, if there is one thing you do not have to worry about, it is finding friends here. Also, the university offers more sport classes than I have ever seen at any university. Another great way to get to know people and enjoy being a student in Groningen!
Why the University of Groningen?
Needless to say, that this is one of the best universities in the world. With that comes a lot of self-discipline and ambitions that you need to bring to class in order to succeed. There are a lot of study groups you can sign yourself in to in order to improve your skills needed for a specific course. Extracurricular excel, econometrics or language courses help you in developing your soft skills. Also, there are a lot of workshops that prepare you for the job market, which you should definitely consider! The university often arranges company visits which will help you in developing a good network even before graduating.

That being said, I hope you will choose Groningen as your next step in your academic path as I am sure you will not regret it. If you have any questions about the application procedure, studying and living in Groningen or anything else, please do not hesitate to contact me. See you around campus!
Biography
I was born in Germany and lived in many countries ever since before coming to Groningen: Spain, Germany, Japan, China and Singapore. After graduating from the German School in Singapore, I moved back to Germany to follow a bachelor's degree in Economics and Business Administration. Here, I engaged in the university life through voluntary activities and a social project in Indonesia. During and after my studies I worked at a young logistics company in Frankfurt, where I discovered my passion for global supply chains. Before moving to Groningen, I was self-employed in the business development industry in Berlin to get more 'real-world' experience. Finally, in 2019 I decided to specialize my academic career with a concluding supply chain master at the University of Groningen. Here, I am an active part of a committee of a study association and involved in the university life. Currently, I am finishing my master thesis and applying for jobs that suit my academic background.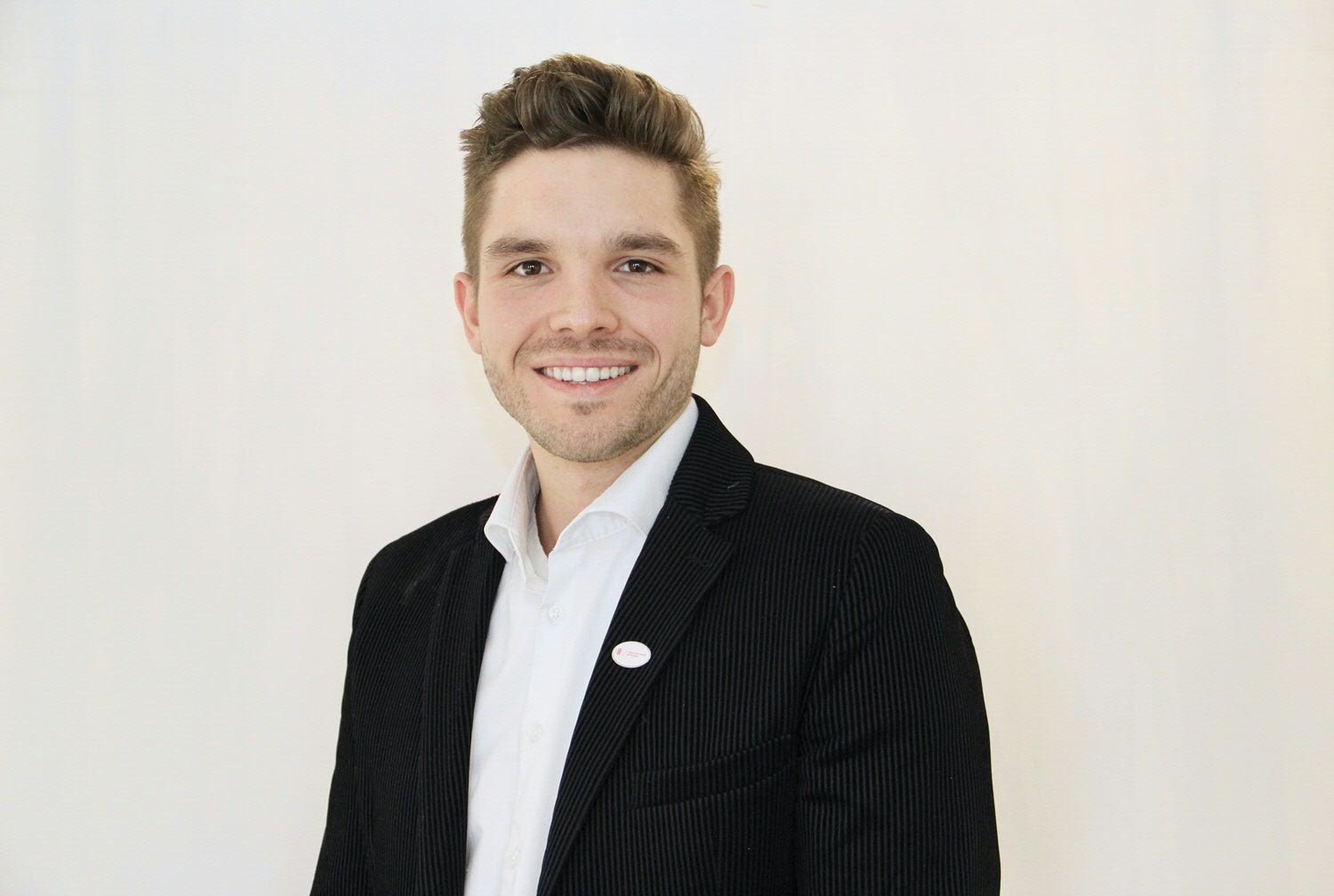 | | |
| --- | --- |
| Last modified: | 01 July 2020 3.59 p.m. |