Martin Bakardzhiev, Bulgaria
MSc Sustainable Entrepreneurship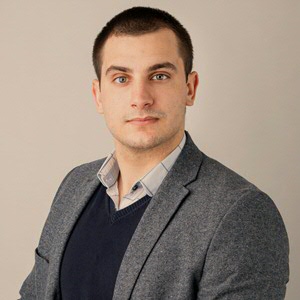 Why the University of Groningen?
Going abroad in pursuit of a degree in a desired subject is a cocktail of experiences and emotions. Luckily, the city of Groningen is a splendid ground for sharing this ''drink of life," as it is the youngest town in the Netherlands with most of its residents being students around the age of 22. Ranked in the top 100 worldwide, the city's very own University creates a multi-national community, which makes students' life full of excitement and life-long memories.
My course is actually offered at Campus Fryslân, in Leeuwarden, and you can read more about this wonderful city in my blog post.
The reason I applied to the University of Groningen (UG) is based on well-developed research of programmes that could complement my bachelor's degree in business and work experience. I was intrigued by the provisions of the programme I applied to as it was well responsive to my passion for entrepreneurship, with an addition of the most novel of topics, namely sustainability, and greatly pleased with the university's global ranking and specifications.
While pursuing a master's degree in Science in Sustainable Entrepreneurship, I managed to broaden my network, gather priceless knowledge and views on global issues and opportunities, and most importantly pave the way for my future career. The University of Groningen (UG) has a well-accredited name in the job sector, meaning that career prospects are within a hand's reach upon graduation. The support, understanding, and open-mindedness of residents, students and staff are extraordinary in and around this institution. Everyone rides a bike and speaks English, making the stay in one of the most beautiful cities I have ever visited authentic, as well as approachable for foreigners such as myself. The advanced sustainability-oriented business models of the University and local businesses foster a variety of cultures pleasing any academic or spiritual taste and preaching philanthropy in the process.
Biography
My name is Martin Bakardzhiev. I am a MSc Sustainable Entrepreneurship student from Bulgaria. This program is offered at Campus Fryslân in Leeuwarden. I plan to pursue a career in sustainability as in my belief it holds the future of business.
| | |
| --- | --- |
| Last modified: | 11 July 2019 12.56 p.m. |