Lukas Prieshof, Germany
BSc International Business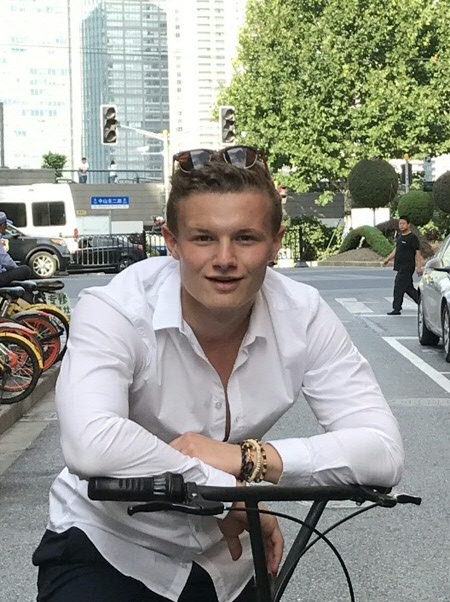 How it all Began
After graduating from High School in Germany, I decided not to take a gap-year since I knew what I wanted to go for. Universities in the Netherlands are known to have substantial international influence and outstanding academic quality. I spoke English only at a basic level and had no prior knowledge of the Dutch language. The bachelor programme in International Business seemed to be an opportunity, but foremost a challenge. It took me less than a week before I made friends in the Netherlands by randomly joining meet-ups organized on Facebook. My English skills rapidly increased, along with the number of nationalities within my friendship circles. Looking back, I think the decision not to study in Germany and to pursue an international undergraduate programme was one of the best decisions I made in my life.
Groningen –A place to study; a place to live
No matter where you are coming from and which discipline you are about to specialize in: Groningen provides countless opportunities! The University of Groningen offers a wide portfolio of interesting; challenging bachelor and master programmes. This offer is obviously not ultimate and complemented by extracurricular and free-time opportunities, may they be available within an academic context or within sports, entertainment and nightlife. I believe the city to be especially interesting for students with an international mind-set, since the University as well as the city is increasingly internationalizing. The atmosphere is open-minded and since Groningen is fairly small, it is easy to make not only local friends, but also international friends. How you spend your free-time is entirely up to you: a wide variety of sports and restaurants throughout the day; clubs and bars during the night will most likely keep you entertained if the University does not do the latter. After all, you will be living in a city, which somehow feels like a giant Campus: every fifth person is a student, more than half of Groningen's population is younger than 35 years. If you ask me, Groningen is a place in which you are able to vastly develop yourself while enjoying the benefits of a vibrant student life.
Biography
After graduating from High School in Lower Saxony in Germany, Lukas decided to align interests within the field of Business and Economics with a cross-cultural orientation. Consequently, he started the bachelor's programme in International Business in September 2015. Complementary to his studies Lukas completed an extracurricular minor in Psychology. In 2017, among other activities in foreign countries, Lukas completed a Global Internship Programme within a chemical manufacturing company in the United Kingdom before continuing his studies at the Fudan University, School of Economics in Shanghai. Lukas is going to graduate from the University of Groningen's Faculty of Economics and Business in summer 2018.
| | |
| --- | --- |
| Last modified: | 11 July 2019 12.58 p.m. |