Irina Sarah Dragomir, Romania
BA European Languages and Cultures & MA Cultural Geography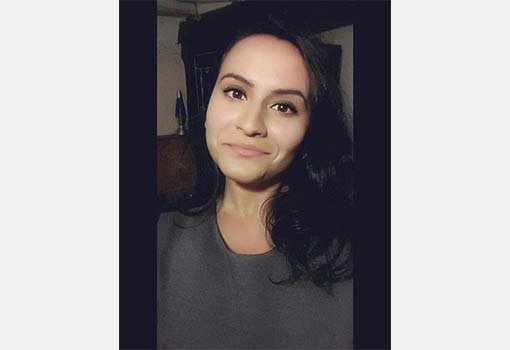 Why the University of Groningen?
After having spent three years in another Dutch city and one year abroad, I decided to follow a second bachelor. At that time, I was still living away from Groningen and my main decision to study at this university involved a careful examination of the programme I was going to follow and a comparative analysis with other universities that provided a similar package of courses. I've chosen my programme for the interdisciplinary knowledge and research potential in European literature, linguistics and politics, as well as for the fact that I was going to learn a new language as part of my bachelor.
Moving to Groningen has been one of the most meaningful and important choices I have ever made. I got to really see and learn about the impact and immense contribution that the UG has and brings upon the city, its local residents and also students. In my eyes, there is no Groningen without the university. Students dominate every street corner, every square, every coffee hub, every pub and every club.
The languages that all international students bring with them makes Groningen 'feel' like a truly internationalized, open-minded, tolerant and young city. The university has so many different student associations which organize events, parties, guest lectures, proms and competitions, that it is difficult to fit everything that there is in your free time! There is always a diverse choice of activities and I truly believe that any kind of student from any cultural background can and will feel part of the university community and part of Groningen.
Not only does the university provide students with everything they might need in order to accomplish their academic goals, but the university also brings a strong sentiment of unity and understanding that holds together all students and all locals living in Groningen. Moving to Groningen has even changed my plans: before living here, I was planning to move to another country in Europe, follow a Master programme and keep looking for that one place which makes me feel at home. Now, I'm living in Groningen for a bit over a year and I would never want to leave it. I've started my Master programme over here and I am planning to live here as long as my profound connection with the city reigns; I truly believe it will last for the rest of my life – Groningen is my home.
Biography
My name is Irina and I am originally from Bucharest, Romania. In 2015 I finished the Business Administration Bachelor in International Tourism Management and I am currently finishing a Bachelor in Arts in European Languages and Cultures at the Faculty of Arts, with major profiles in European Literature and Italian language. In September 2017 I also started a Master of Science in Cultural Geography at the Faculty of Spatial Sciences. At the same time, I am an active member of the Programme Committees of both my BA and MSc. If you will be attending the events created by one of the many university student associations, it is very likely that you find me there as well!
| | |
| --- | --- |
| Last modified: | 23 April 2021 4.14 p.m. |