Aryan Homayoun-Bod, Iran
Master Supply Chain Management 2018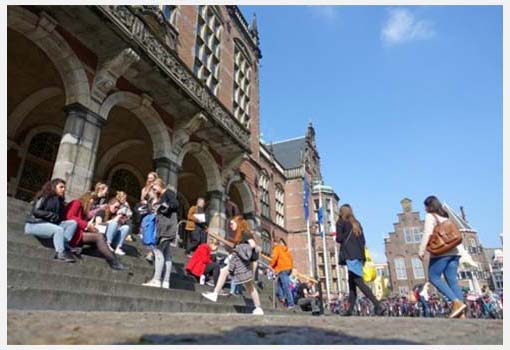 Why the University of Groningen?
In my opinion, Groningen is a unique city compared to other student cities in Europe. Most of the people who work in the cafés, restaurants, and stores are students and the city is very lively and has a good vibe. Even if it is not very warm during most of the year, the people are even more warm and welcoming. Everyone in Groningen speaks English fluently and I have never encountered any communication difficulties and sometimes feel like it is a native English speaking country.
Besides the city and the people, which are amazing, the university and the education system are also very good. All the instructors that I had are dedicated and passionate which makes the courses interesting. The teachers are highly educated and share their knowledge with the students.
There are many different student associations in different faculties and they organize events for students. The events are not only about amusement: the majority of those events are related to the studies of students. For instance, since I am studying in the Faculty of Economics and Business, the student associations in my faculty organized many events such as; a company visit, conference day, recruitment days and more. These events help students to have a better insight on different companies and facilitate students to enter the labour market.
Biography
My name is Aryan Homayoun-Bod. Currently, I am doing my master's in Supply Chain Management. Originally, I am Iranian and after High school, I went to Turkey for my bachelor's and then came to Groningen for my master's.
| | |
| --- | --- |
| Last modified: | 11 July 2019 12.58 p.m. |